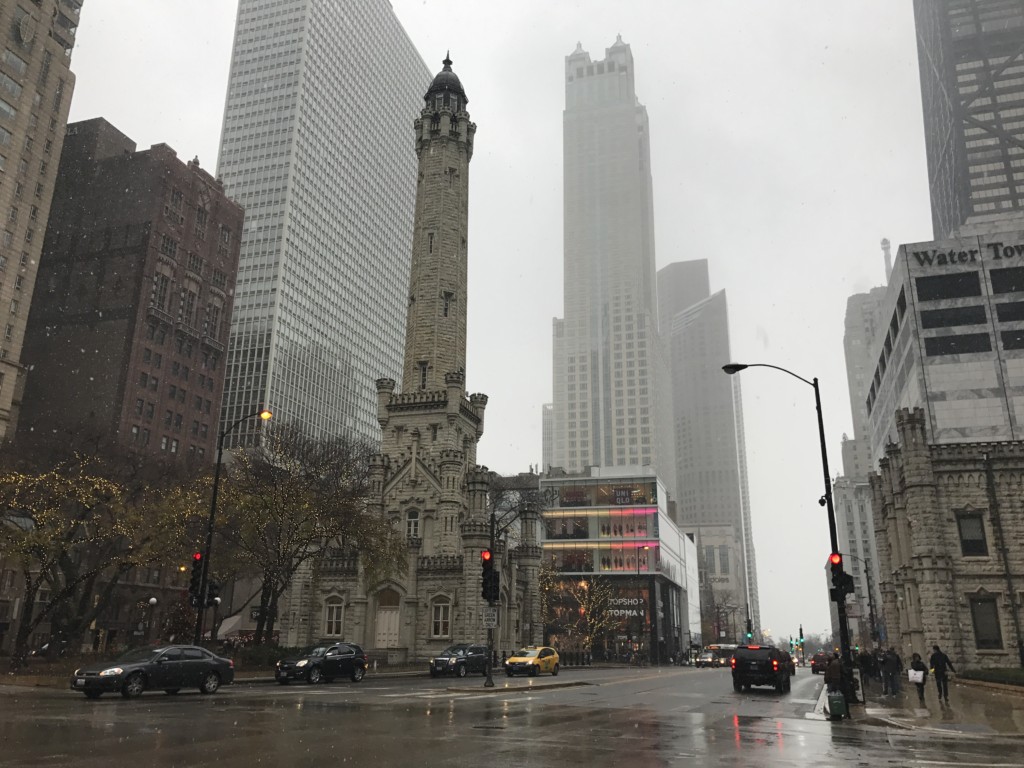 Chicago is a wonderful place to visit for a weekend trip. It is easily accessible from just about every airport and for many midwestern states, it is an easy driving distance. Chicago is around 4-5 hours from where we live. I was born just outside of Chicago, spent a summer in college working there and my husband went to undergraduate there, so we both know the city well and this made it an easy decision for us when we were trying to find a city for our one-year anniversary trip. Not to mention the amazing restaurants, theater, sports, shopping, music, sightseeing, museums, and zoos. There is an endless list of things to do and see in the windy city and you certainly can't get it all done in one trip, but this guide can help you navigate some fun things to do on a wintery trip to Chicago.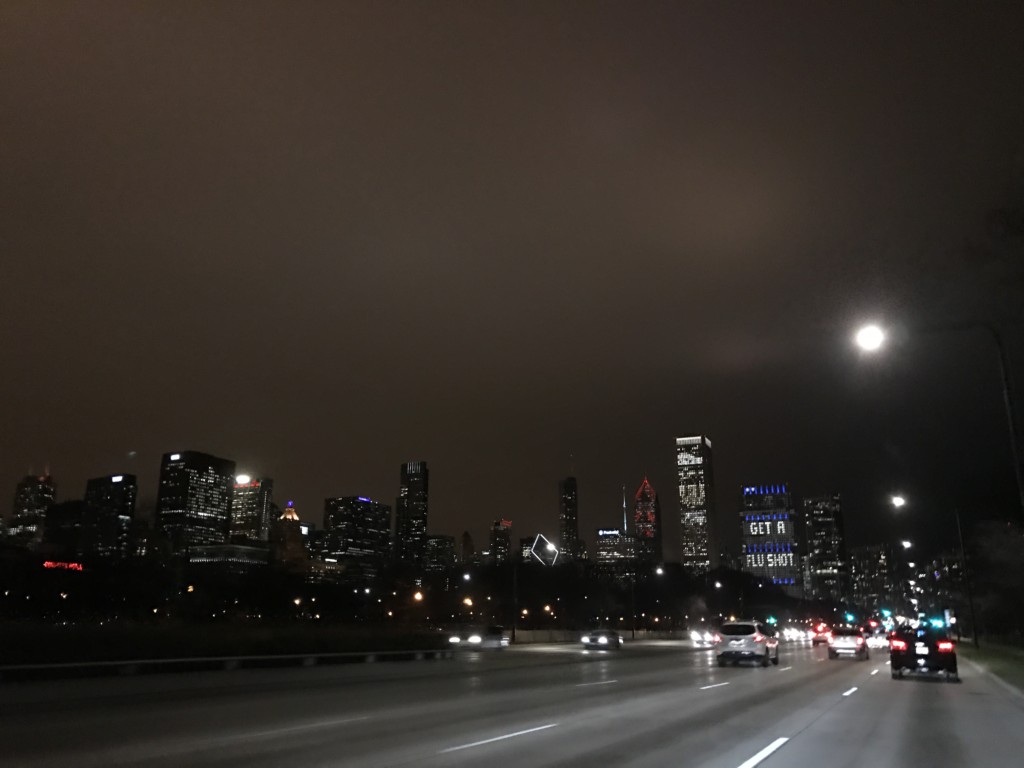 Where To Stay in Chicago
Let's start this guide off on where to stay. On a weekend trip, especially during the cold windy winter, you want to be right downtown in the middle of it all. We stayed a short walk from Michigan Avenue at the DoubleTree by Hilton Hotel Chicago on East Ohio. This area near the Magnificent Mile and River North is a wonderful location for someone in town for a weekend. It is only a few blocks away from the best shopping, Water Tower Place, great restaurants, Navy Pier and many other attractions. If you need to go anywhere else, we did, you can easily take the L, a taxi or an uber.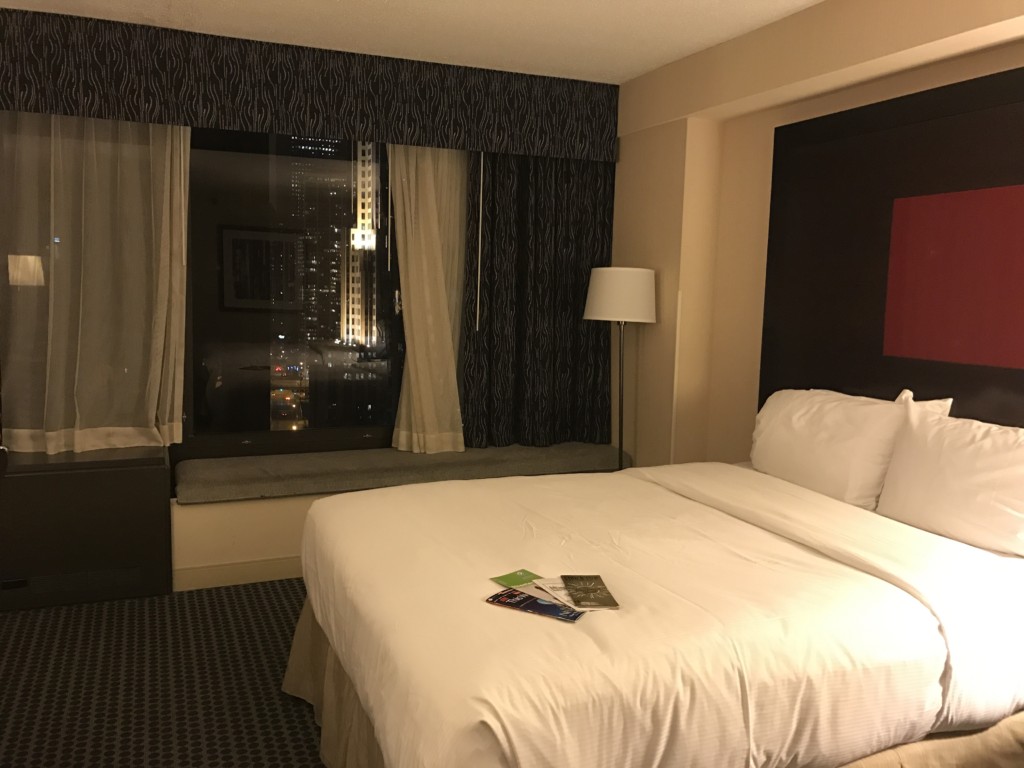 The hotel is also very nice and moderately priced. If you are flying and don't want a car you can easily take the L from the airport. Those driving can use an app, such as SpotHero, to find a parking garage that is much cheaper than the hotel will charge for daily parking.
Where To Eat in Chicago
Chicago has so many amazing places I could and probably should write an entire post about it. Chicago is known for their hot dogs, deep dish pizza and all around amazing meals. We definitely had wonderful meals from 5-star restaurants to dives. Here's are my must do's!
Deep Dish Pizza – Giordano's
This Chicago favorite is simply out of this world. If you haven't tried it before get yourself to the city now and be prepared for a ginormous cheesy meal. Seriously, I can usually only eat one slice. There are many different deep dish pizzerias in Chicago, but I don't think you can beat Giordano's. With many locations, you should be able to find one near wherever you stay!
Steakhouse – RPM Steak
River Norths, RPM Steak is a high-end steakhouse with a menu beyond the classics you'd find at your local steakhouse. With an impressive wine list and killer cocktails, this spot is perfect for your and your loved one or a group of friends. The steaks may try to steal the show, but the menu boasts many items to make taste buds wonder. From delectable beef carpaccio, million dollar potatoes filled with truffles, melt in your mouth burgers and a kale salad I am still dreaming about to the amazing donuts and flavor of the day cotton candy to finish off this perfect evening.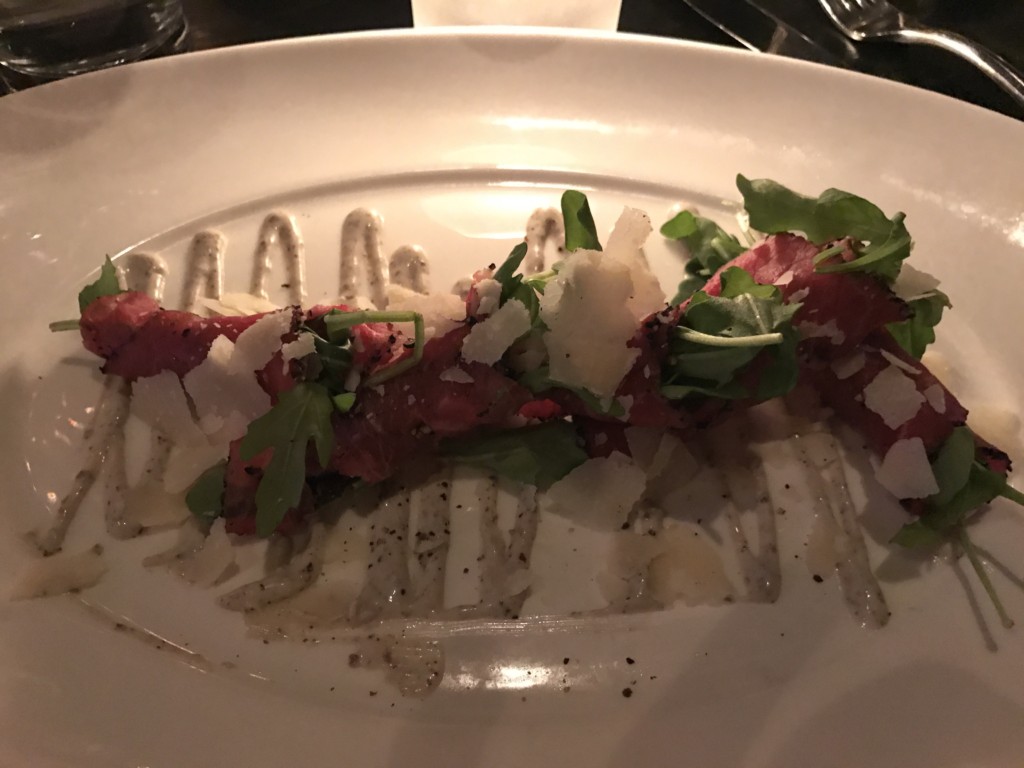 Hot Dogs – Gold Coast Dogs
This hot dog staple has everything you could want in a good Chicago dog and more. The Chicago style dog with yellow mustard, chopped white onions, sweet pickle relish, a dill pickle spear, tomato slices, pickled peppers and celery salt is a favorite in our household, but I am also partial to a good old chili dog as well. The Gold Coast menu can make any hot dog lover proud with something for everyone.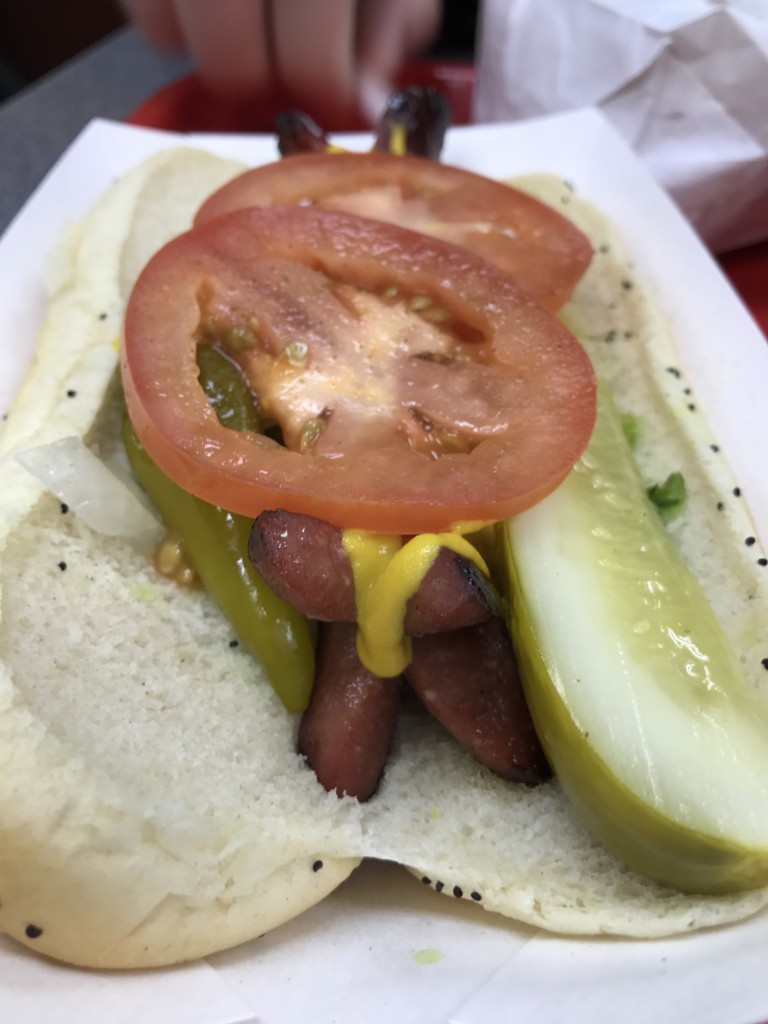 Late Night – Seoul Tacos
Need something to eat late at night while in the city? Try out the funky Korean & Mexican street Seoul Taco quick service restaurant. Seoul Tacos is a small midwestern chain that is leaps and bounds beyond the normal quick service with its tasty Korean spin.
Italian – Eataly
Eataly has so many different options, it really fits in many categories. The Italian outpost hosts multiple different types of Italian food stalls, restaurants, and old world style groceries such as a butcher, cheese market and more all under one roof. It's almost as if you were transported to an indoor flea market in Italy. The pizza by the slice rivals pizza we ate in Rome and the espresso is perfect for an early morning or afternoon pick me up.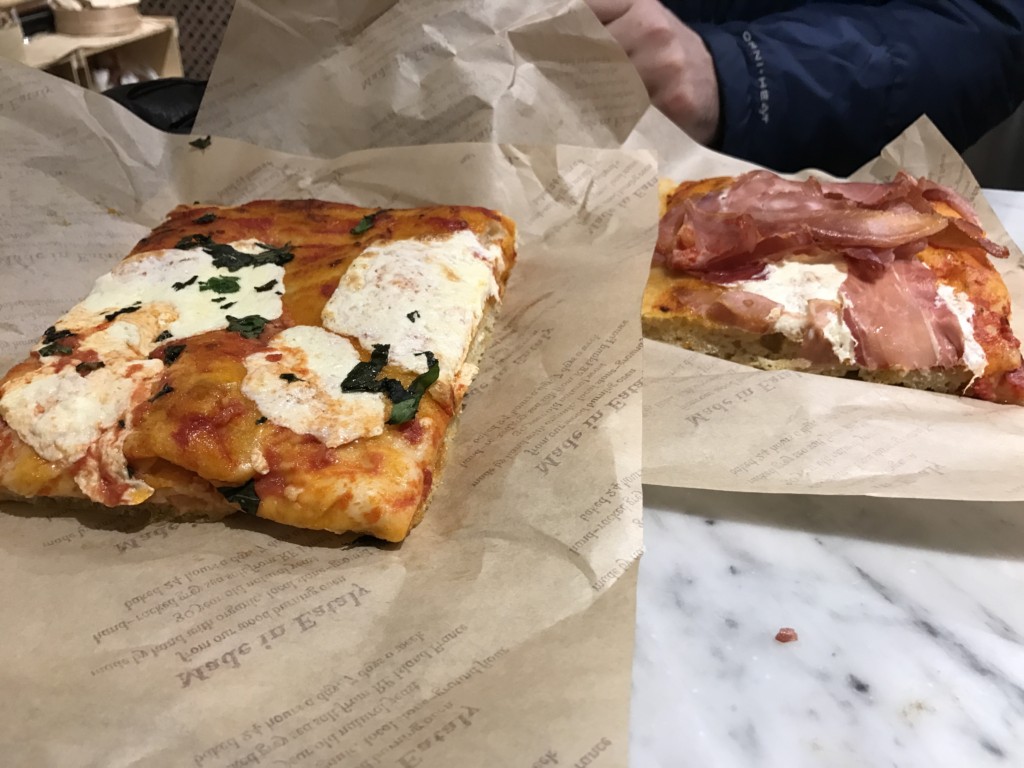 Tapas – Cafe Ba-Ba-Reeba
Spanish style tapas at Cafe Ba-Ba-Reeba are a meal and an experience. With a selection of amazing menu items, you feel as if you are transported to a culinary experience in Spain. The lively atmosphere and delicious teas, cocktails and sangria don't hurt either. Try the braised short ribs, meatballs, peppers, spicy potatoes and don't forget a mini cheesecake for dessert.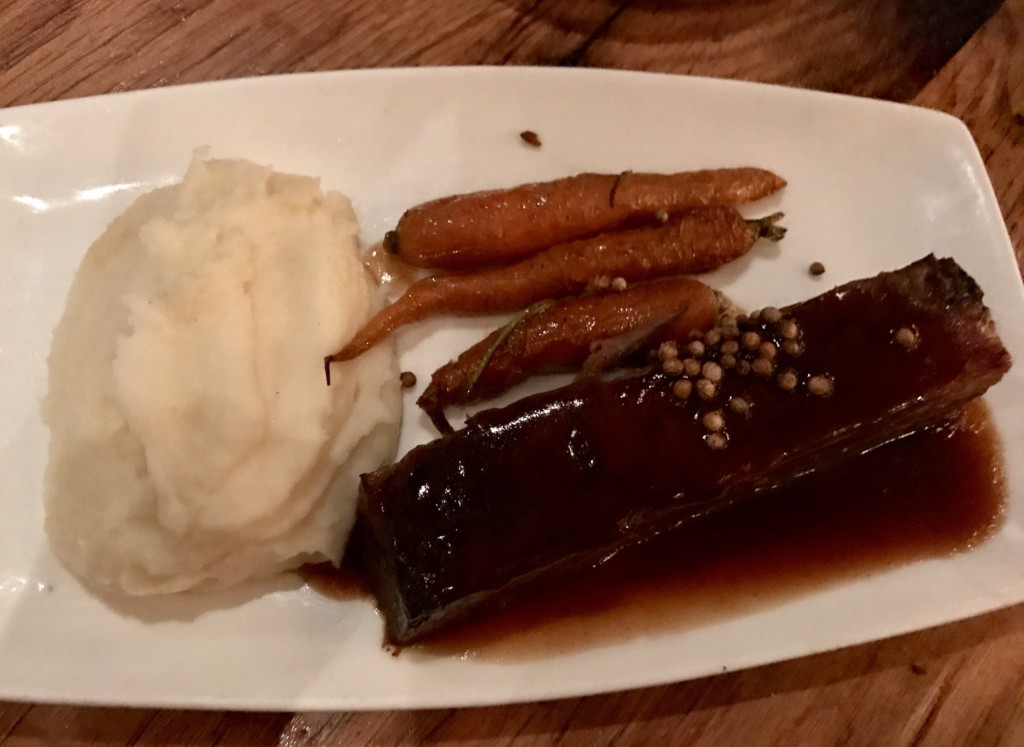 What To See in Chicago
On a weekend trip, you are limited to what you can see in this amazing city. Shopping, a zoo, and exploring are always high up on my list, but here is a list of my favorite things to do in this wonderful city.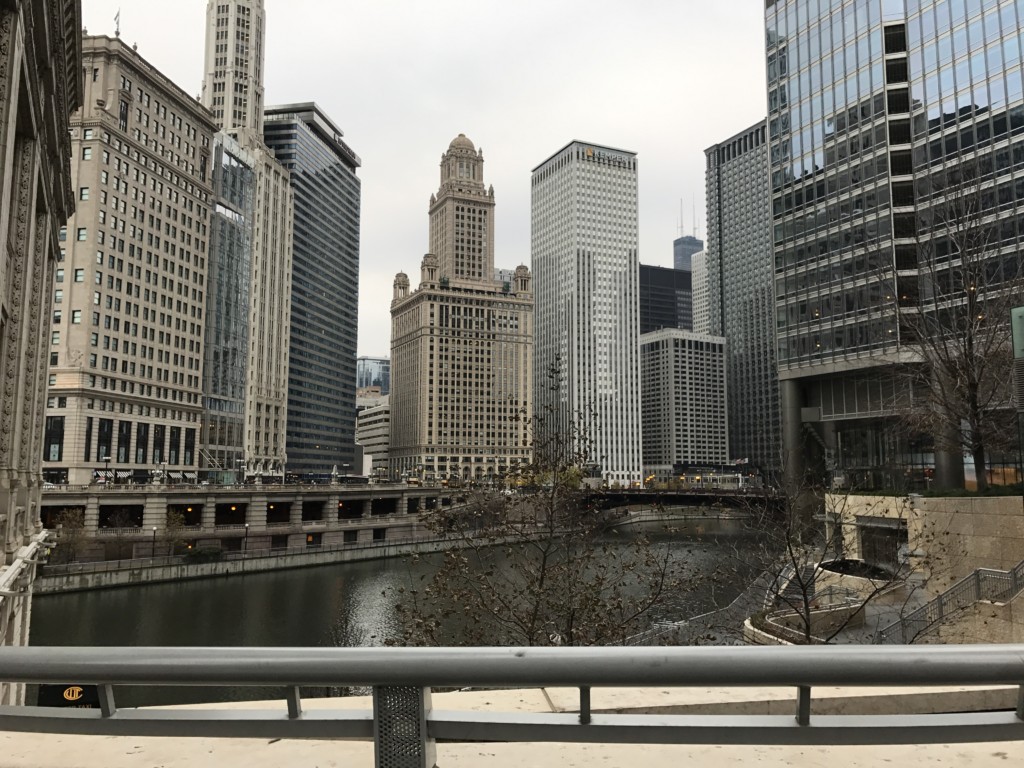 Shopping
Chicago and the Magnificent Mile boast some of the best shopping in the United States. With multiple malls, department stores, huge flagship stores and small local shops you can find just about anything in this city of shops. My favorites are Nordstrom Rack on State Street, Water Tower Place and the old Marshall Fields with its amazing window displays at Christmas, which is now Macy's.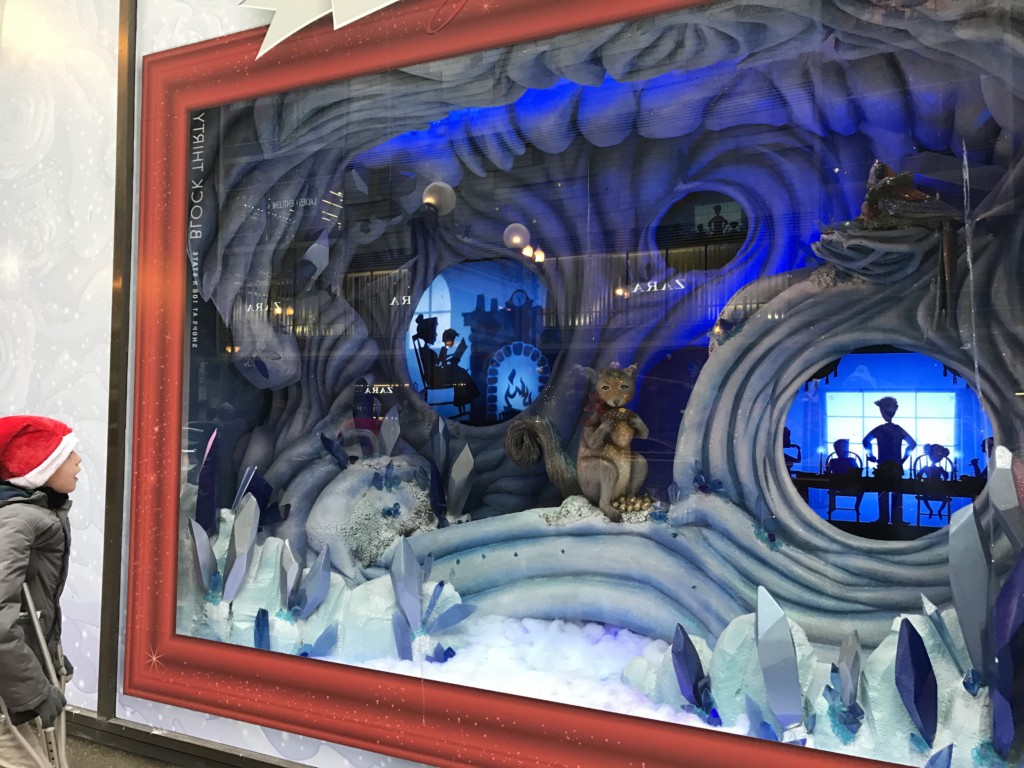 Museums
Depending on what you are interested in, Chicago has a museum for it. The Field Museum, Museum of Science and Industry, Chicago History Museum, Chicago Children's Museum and more. Check out the current exhibits and do realize that these are typically a full day experience. We skipped museums on our weekend trip because there simply wasn't trip. I do recommend them all though and The Field Museum with Sue the T. Rex is my current and childhood favorite.
Theater
Chicago theater may not be famous as Broadway, but it is very similar to Broadway to me. I grew up going to see plays and musicals in the windy city and love each and every one I've seen there. Home to a number of different shows, musicals, and world class comedy shows that are constantly changing. Check out the improv at The Second City for a night of laughs.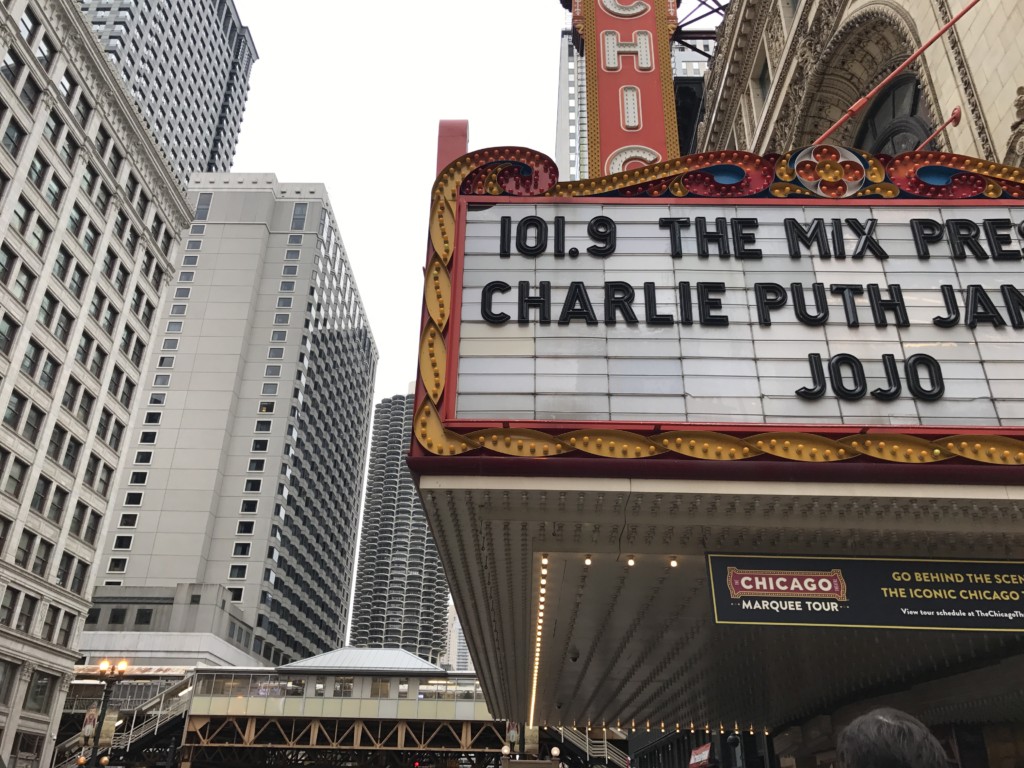 Sports
Chicago is a city of pride and they are proud of their sports teams. In the summer baseball is king, but come winter football and hockey take over. Check out a Bears or a Blackhawks game if tickets are available. You can also go visit the stadiums like we did since they weren't open we just took some photos and walked around.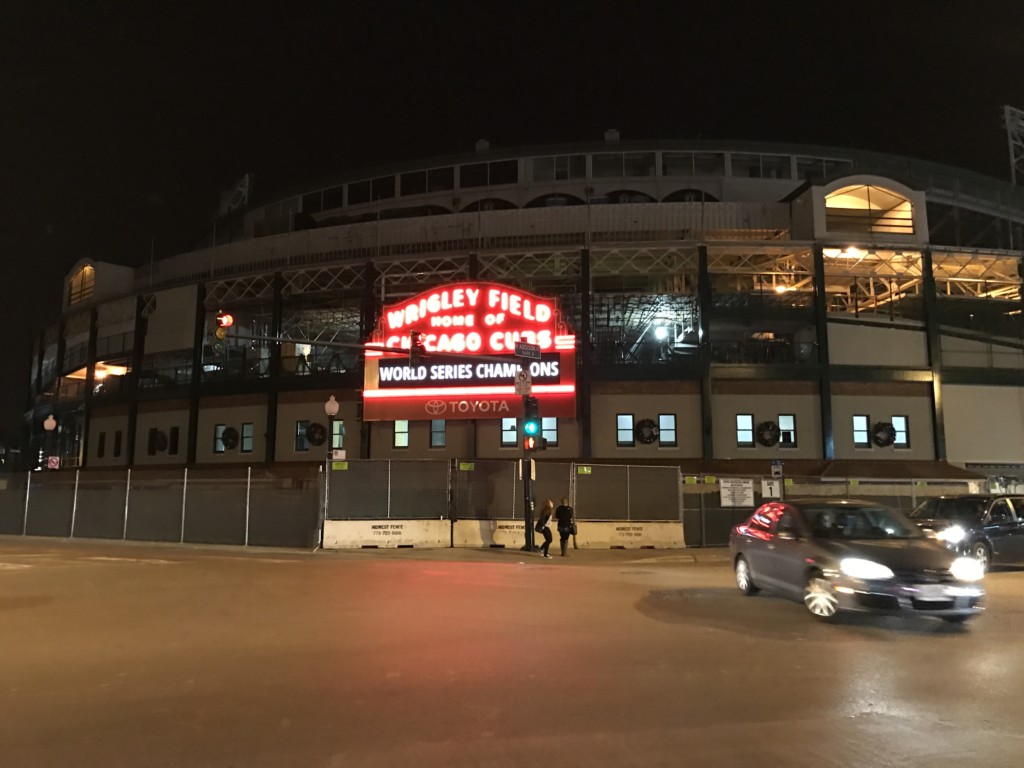 Millenium Park
Chicago is full of great parks that you can still utilize them in the winter. Millennium Park offers Ice skating, different types of winter festivals and of course if you can stand the cold get a photo with the bean.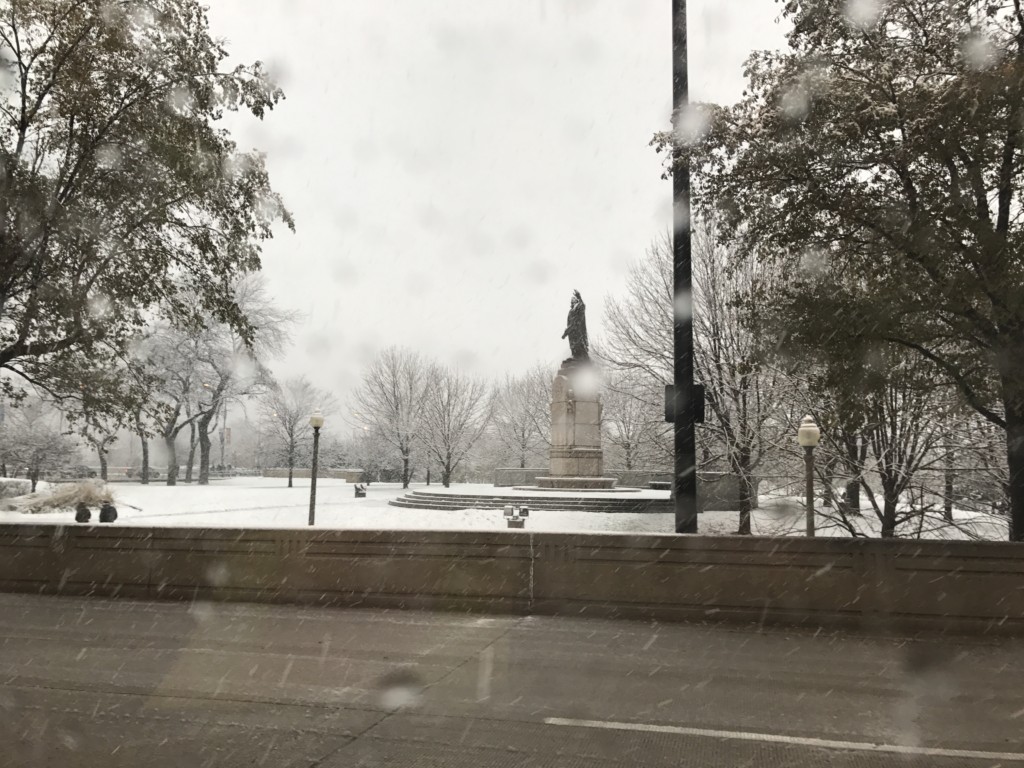 Navy Pier
The iconic 3,300-foot-long pier with its gigantic Centennial Wheel is home to a number of different attractions, amusement rides, dinner cruises, shopping, restaurants and more.
Lincoln Park Zoo
Chicago's free zoo is one of my favorite attractions. During Christmas time they host a free attraction, ZooLights, where you can walk around and admire thousands of light displays. During regular hours, the zoo is a magnificent park full of amazing animals including Sea Lions, Reptiles, Monkeys, Lions, Amphibians, Bears, Giraffes, Birds, and more.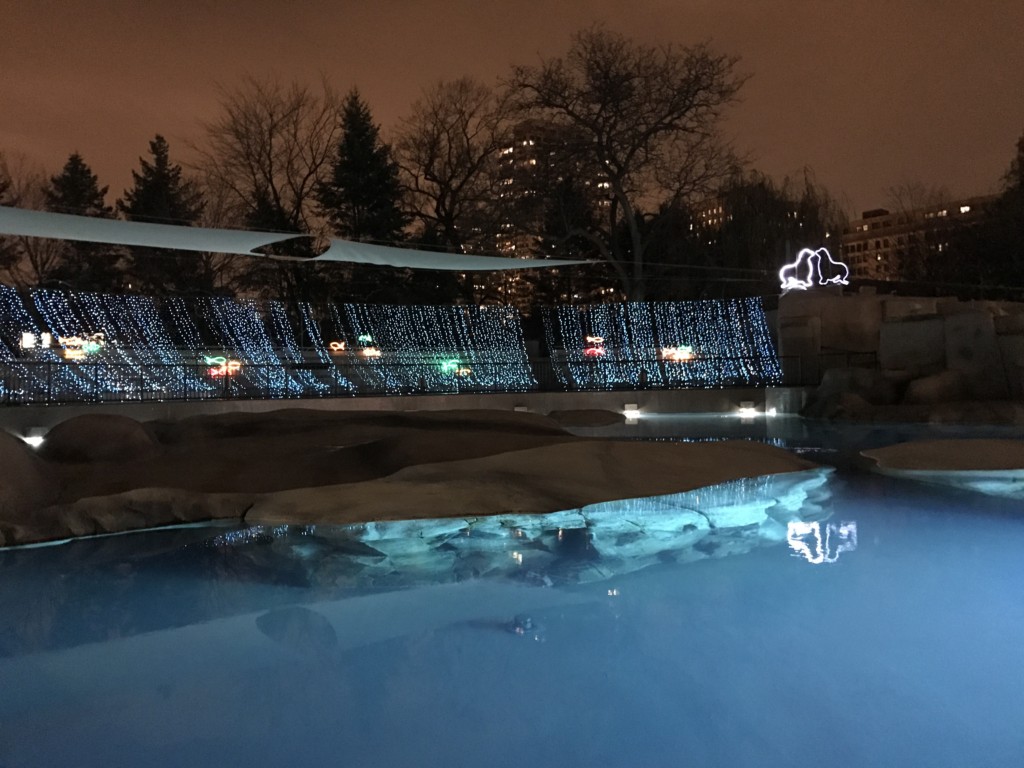 Hidden Gems – Bars
On this trip, I had a goal to find the best speakeasy and cocktail lounge in Chicago. I did not disappoint myself and you won't be disappointed either!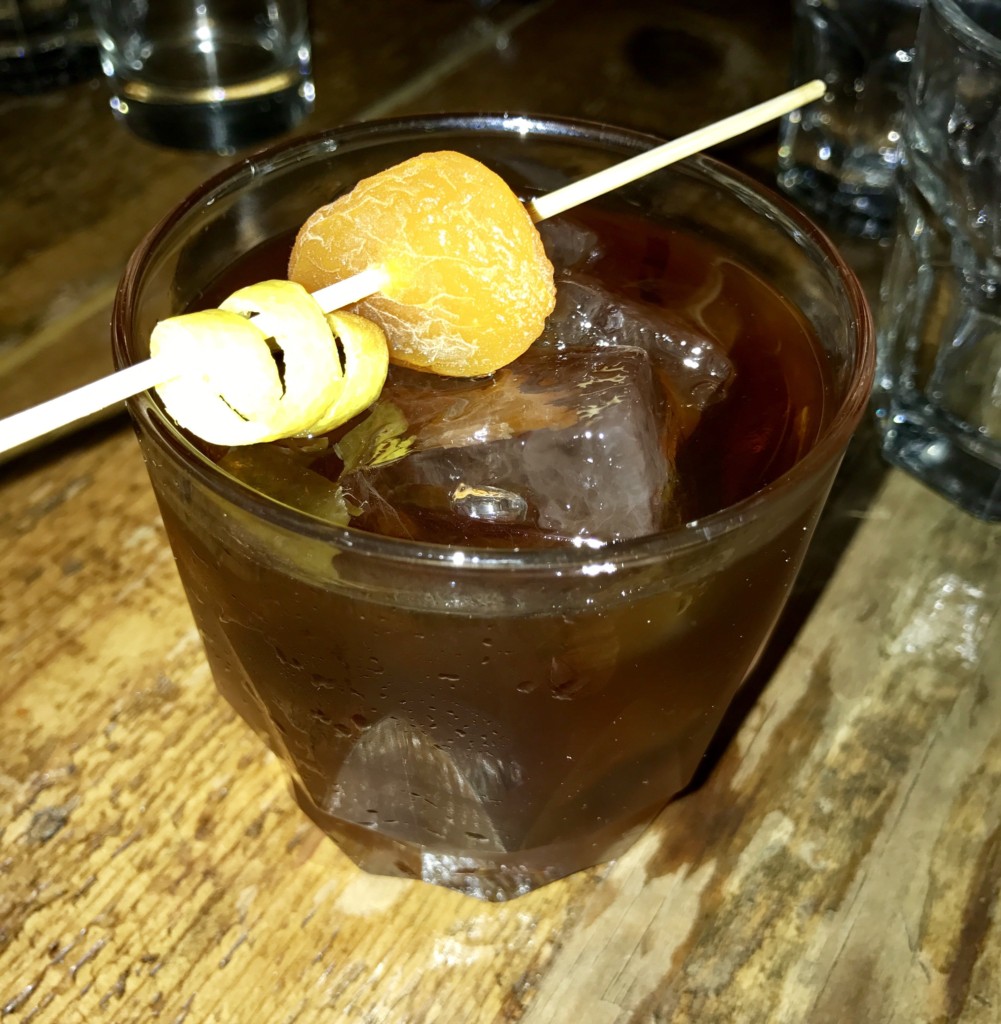 The Drifter
If you can find it and manage to get in The Drifter is a true hidden gem speakeasy style bar. Head into the Green Door Tavern downstairs into the basement and you'd never suspect a speakeasy behind a hidden door. This tiny little bar whips up creative cocktails off a menu that look like tarot cards. After you sealed your fate with their tasty concoctions just wait for the show to begin. With little to no announce the curtain is drawn back and a live entertainer enchants the crowd. The bar reminded me of a private 1920s carnival and lucky you for getting the invite.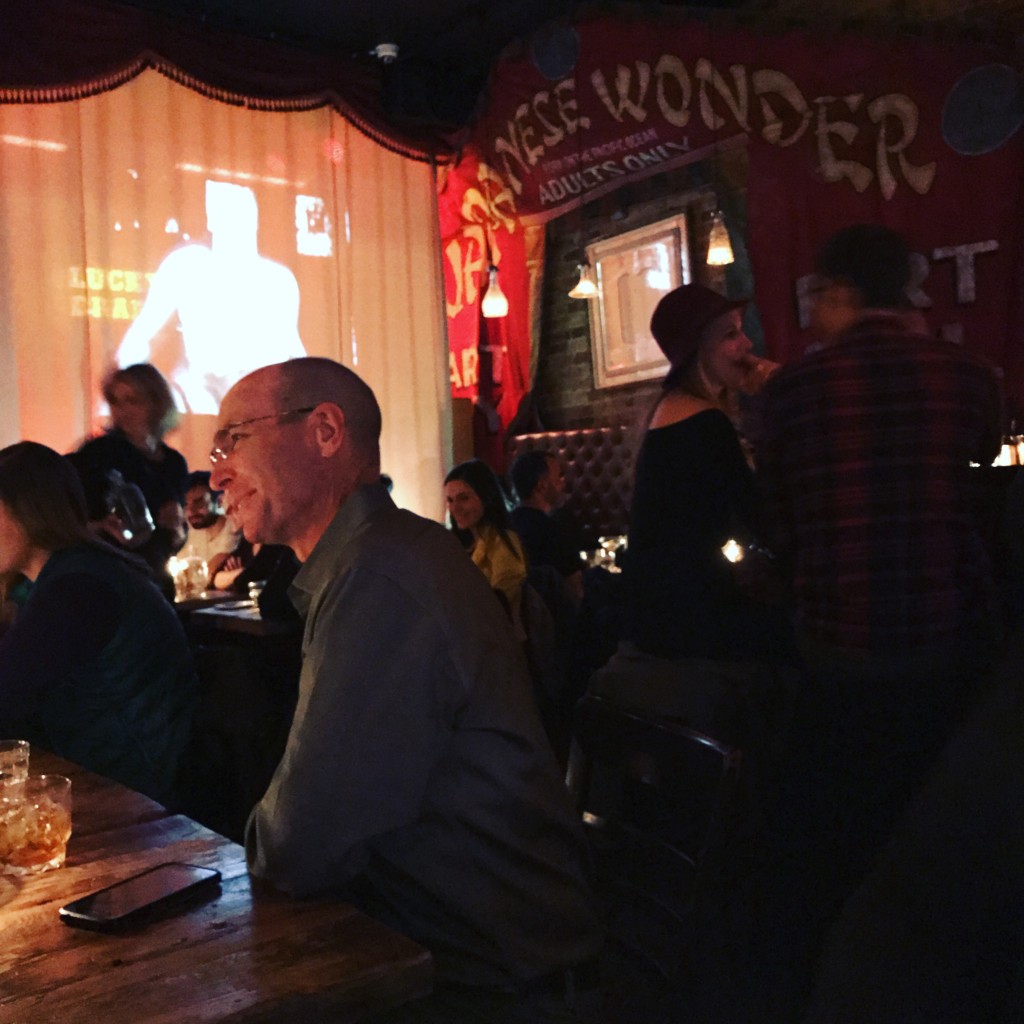 The Broken Shaker
This eclectic lounge meets bar located inside a hostel on E Ohio St is a perfect hangout with friends over a nice drink. They have low tables and lounge couches to sit and play games or chat over drinks. For a more lively experience head to their tiki hut bar, if you can snag a seat before they fill up. The drinks choices include interesting twists on classic cocktails and of course a selection of beer and wine.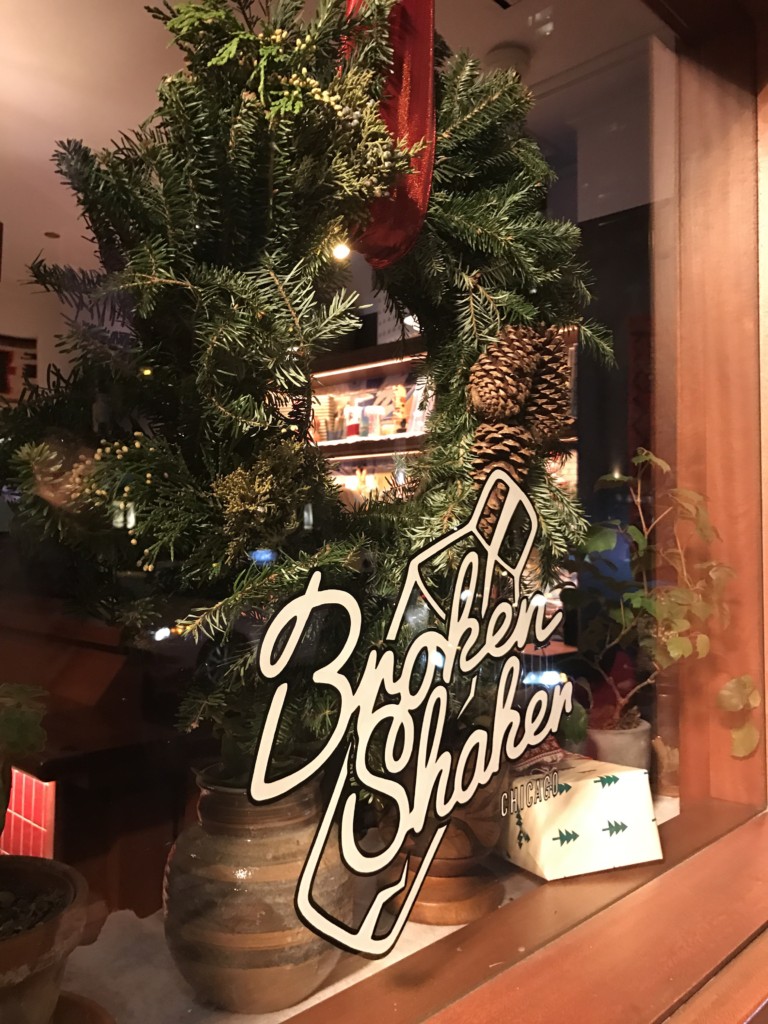 There are many things to do during a weekend in chicago. With tons to offer you surely cannot see and do it all in one weekend, but it is still a fantastic weekend getaway!  Pick a few things and stick with those. Don't try to cram it all in during one weekend trip. You can always go back!