I've made the commitment! Today is the day I take the plunge into the world of detox. My husband and I are starting a 30-day detox and lifestyle change and I'm taking you on the journey with me! After hours of research, contacting multiple companies and reading other blog reviews, I decided to commit to the Teami 30-day detox to help get my body back in shape. In this post, you will find why I decided to do a detox, the benefits of a detox and my detox plan. Detox along with me and let's get healthy together!
*This post contains affiliate links if you make a purchase after clicking on these links we will be compensated. All opinions are our own, this simply helps keep this blog running*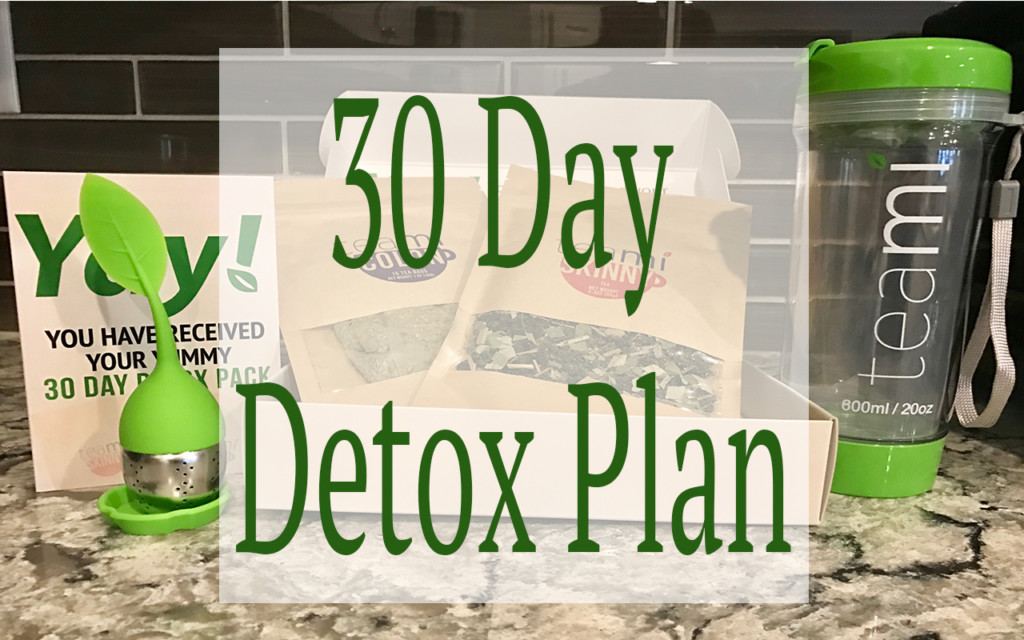 Why Detox?
There are tons of reasons why a lifestyle change can be beneficial and for many people, it may even be necessary.The last two years were a whirlwind for me and during that time I have let my wellbeing suffer. During this time and even before, I have suffered from stomach aches, trouble sleeping and difficulty losing weight. All of these things suggest I could greatly benefit from doing a detox and definitely need a lifestyle change. While I do workout and eat as healthy as possible, my schedule and a million excuses led to many missed workout classes and bad eating habits. Trust me you don't make the same choices when you are overworked, overtired and eating late as you would if you took a little preparation before and meal prepped, or had something ready to be made right when you get home.
Benefits of a Detox
No, a detox is not a miracle worker and you shouldn't do one that claims to be. You do have to eat well and workout to see lasting results. However, a detox can improve your life in many ways.
Improve metabolism
Aid in weight loss
Suppress appetite
Reduce bloating
Decrease water retention
Cleanse internal organs
Improve your skin
I am here to personally test out these claims and let you know on all my hardships, frustration and hopefully success along the way!
30 Day Teami Detox
We chose to jump start our weight loss and lifestyle change with Teami's 30 Day Detox. Teami is a tea company that sells All-Natural loose leaf tea. The 30 Day detox is actually a combination of drinking two of their tea blends. We will be combining that with a daily workout and following along with the detox meal plan suggested on their blog. Here is our 30-day detox plan.
Since my husband and I are both doing this detox, we purchased one Teami Starter Pack and one 30 Day Detox Pack.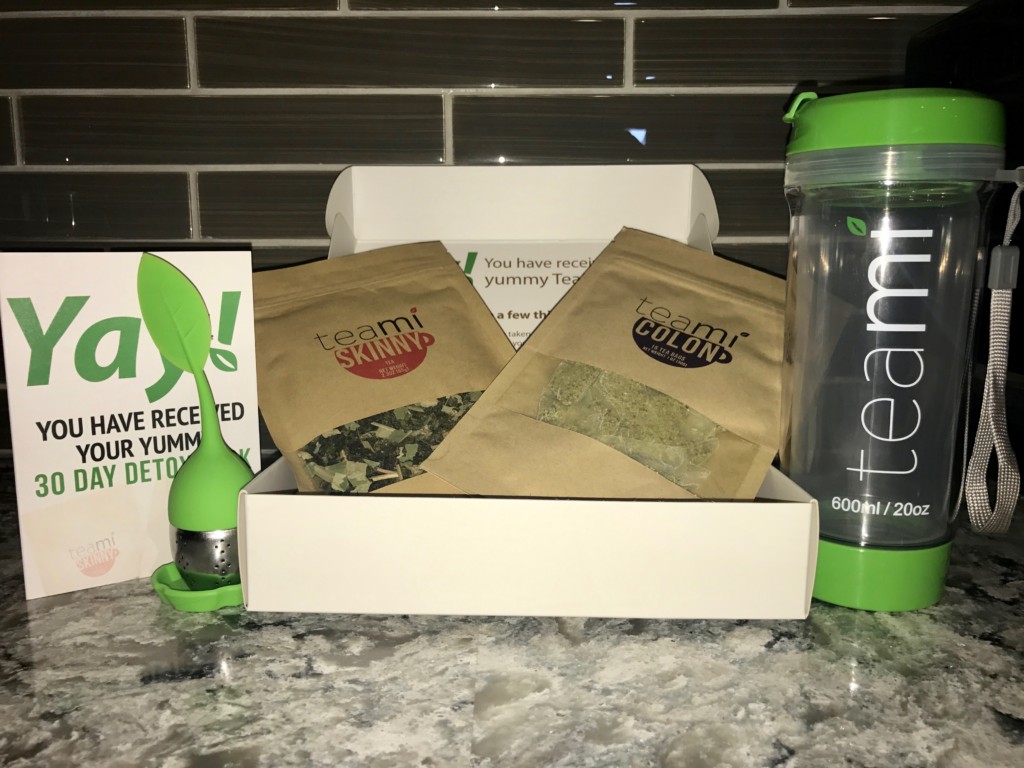 The Teami Starter Pack Includes:
30 day supply of Teami Skinny loose-leaf tea
15 Teami Colon Cleanse Tea bags
Teami Detox Tips & Calendar Card
1 Green Teami Tea Infuser to steep your loose leaf tea
1 Large 600ml Green Teami Tumbler -BPA free tumbler that keeps tea hot for up to 4 hours!
The Teami Detox Includes:
30 day supply of Teami Skinny loose-leaf tea
15 Teami Colon Cleanse Tea bags
Teami offers many different bundles and packages depending on your needs.
Visit Teamiblends.com and use my discount code THEPIKES for 10% off products.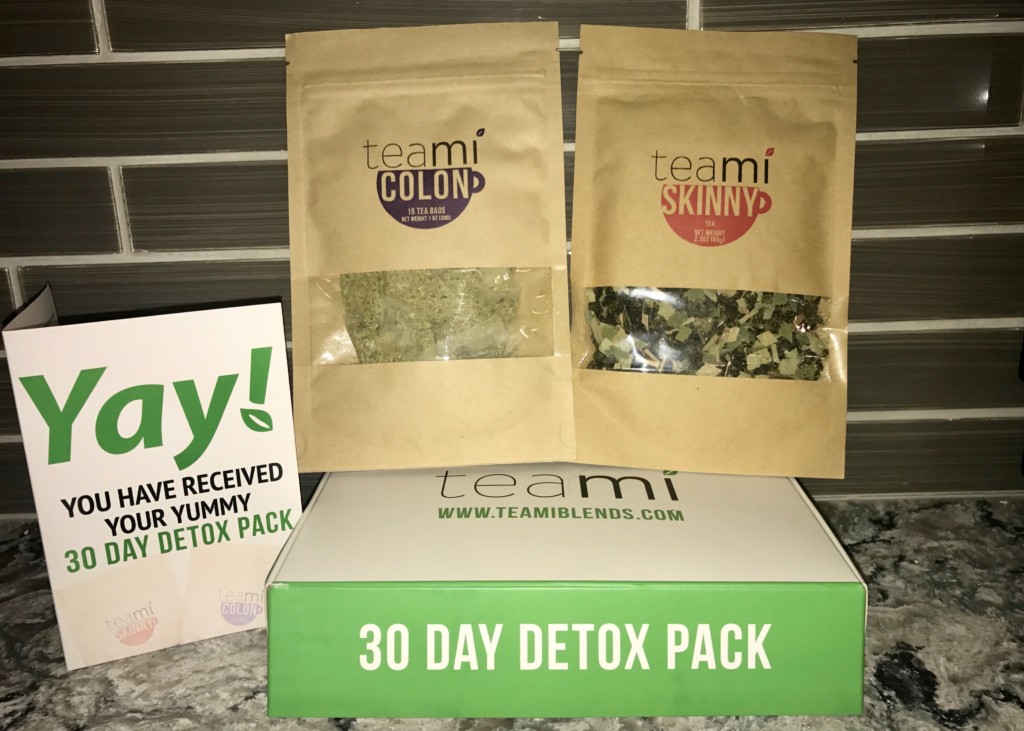 When To Drink The Tea
Drink one cup of Teami Skinny Tea in the morning upon waking up or as soon as you can during the day.
Starting on the 2nd night of the detox, drink one cup of Teami Colon Cleanse right before bed.
DO EAT
Fresh fruit
Fresh vegetables
Unsalted nuts (1 handful or less)
Unsalted hemp, chia, pumpkin. sunflower seeds
Fresh Fish
Skinless chicken or turkey
Brown rice, quinoa, buckwheat and wild rice
All-Natural, plain yogurt (limited)
Beans lentils
Eggs
Oats
Rice noodles & rice cakes
Tofu
Olive oil & balsamic vinegarette
Fresh herbs
All-natural or Raw Honey
Juiced vegetable & fruit (no sugar or milk)
Coconut water
Drink 8-10 glasses of Water per day
DON'T EAT
Sugar
Table salt
Dairy
White flour products (bread, pasta,
Red meat
Artificial sweeteners
Salad dressings
Soda, soft drinks or artificially sweetened juices
Processed foods (fast food, frozen food, canned food)
Fried foods
Chewing Gum (contains chemicals & artificial sugars)
Alcoholic beverages
Condiments (ketchup, mayonnaise, mustard)
Baked pastries (cookies, pizza, cakes, etc)
Microwaveable meals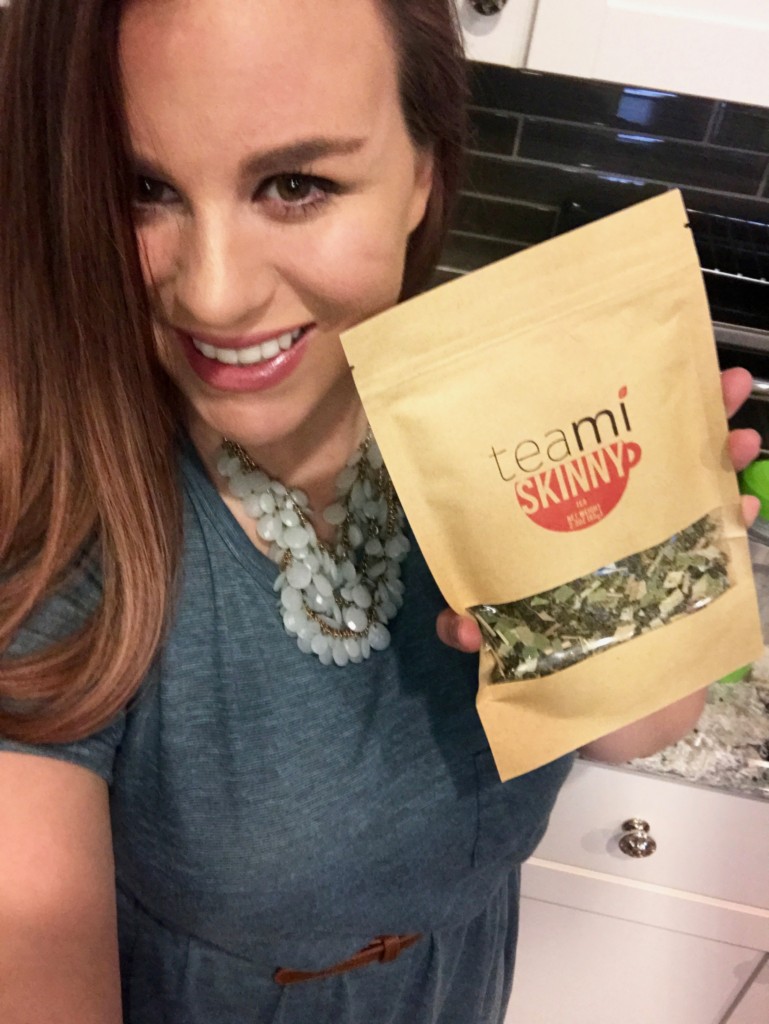 Teami Detox Tips
Exercise daily for 30 minutes or more.
Drink water! 8-10 glasses of water a day to prevent dehydration which can lead to dizziness, low energy, and headaches.
Add a full lemon to a glass of water to boost your metabolism and burn more fat!
Fruit should be your only source of sugar during the detox. Fruit is natural sugar and if you crave sugar all you have to do is grab some fruit!
Drink a glass of water 15 minutes before you eat to prevent overeating and aid digestion.
Use avocados as a healthy fat. Eat a quarter or half an avocado to reduce hunger and cravings.
Strive for nine, yes nine, servings of vegetables a day.
The Teami blog has fantastic recipes, detox tips and more.
We're Off to Detox!
Now it's time to start day 1 of this detox and my new lifestyle change. Check back regularly here and on our Instagram and Twitter for updates, tips, recipes and final results and detox with us! We'd also love to hear your detox thoughts, tips, successes, failures, and comments.
Visit Teamiblends.com and use my discount code THEPIKES for 10% off products.