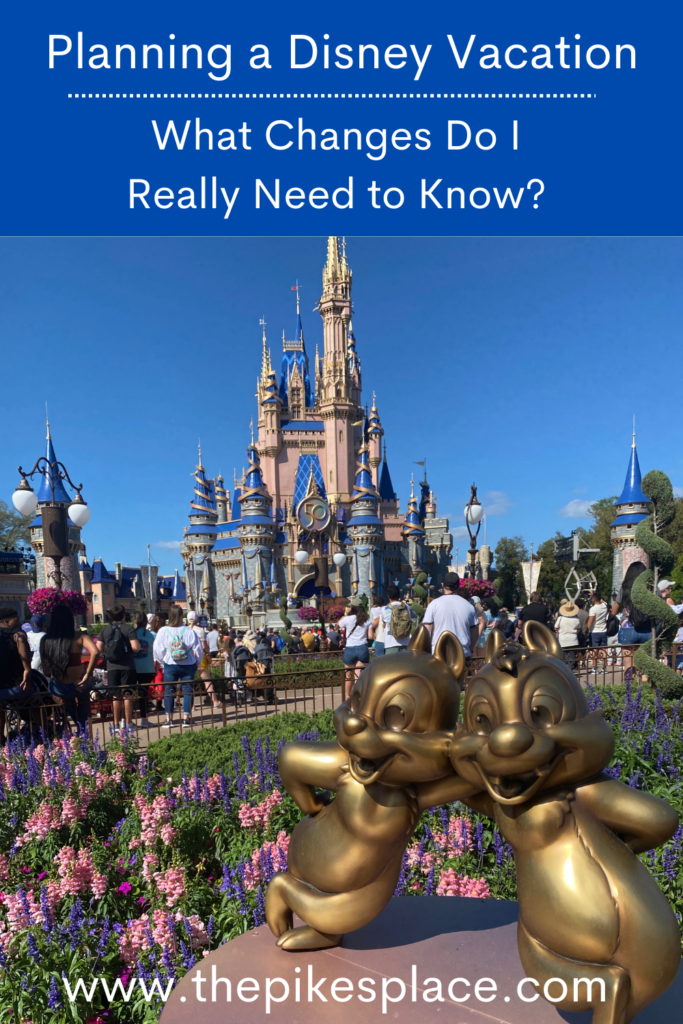 Wow, a lot has changed at Walt Disney World. There was FastPass, there was no FastPass. Annual pass holders could not buy passes, annual pass holders could buy passes, now annual pass holders can only renew passes. There's something called Genie+ and something called Lightening Lane. What's the difference? You have to make park reservations. There is no longer a dinning plan. You couldn't hug characters, but now you can hug characters! Masks…. now no masks. Things constantly change at Walt Disney World. Most likely many of my old Disney posts are completely out of date. Things seem to change every single second and at a rate we have never seen before. So, what can you do to plan your vacation to keep up with the times and what do you actually need to know before going to Disney right now? Let's chat about it!
Park Reservations
This is the big one. Park reservations. If you don't know anything else about current Walt Disney World, you need to know this one or you simply can't go. To enter any Disney World park you have to have park tickets AND a park reservation.
Before you purchase your tickets check the park reservation system on the Disney website and make sure park reservations are available for your entire group for the dates you are going.
Buy your tickets/book your resort package.
Make sure your tickets/ package is linked to your My Disney Experience Disney World account on the Disney World website and/or app.
Immediately book your park reservations on the Disney World website for each of your park days for your entire party.
This is the only way in the current state of Disney to make sure you can go to the parks on the dates you are going to Disney World. You can change your park reservations without fault, but be warned if you cancel a park reservation there is no guarantee you can get it again or that another park will be available. You need to have a very good idea what parks you want to go and what days you want to go to each park when you buy your tickets/package.
Gone are the days of waking up and just deciding hey I want to go to Disney today. This changes this drastically for locals and annual pass holders, but for those planning out a vacation it can help you plan because you know when and where you will be to plan dining or activities.
Park Hoppers
Wait, I see that park hopper tickets are available? Yes, you can park hop and you do not need a park reservation for the second park, but you can only park hop after 2pm. Definitely consider if park hopping is actually worth it before you purchase park hopper tickets.
I'm going to say something very opinionated here: Park hopper is not worth it. I have an annual pass and I can count the time I've park hopped with it recently (and it's always only for a meal somewhere else). I can do that because I have the luxury of an annual pass and go often. Considering how long transportation typically takes and I want to fully enjoy the park I'm in, I still hardly do it.  Sure, I see the benefit. It hits 2pm and you've done everything you want to for the day or you want to have dinner somewhere else. Great, instead of park hopping go back and enjoy your resort or eat dinner at another resort. Problem solved. Go back to the park you were for the nighttime show or activities OR go to Disney Springs for the evening. Since you can't park hop until after 2pm and you most likely only have a limited amount of time at Disney anyways, enjoy each park for the full day and save your money for shopping and meals, by skipping the park hopper.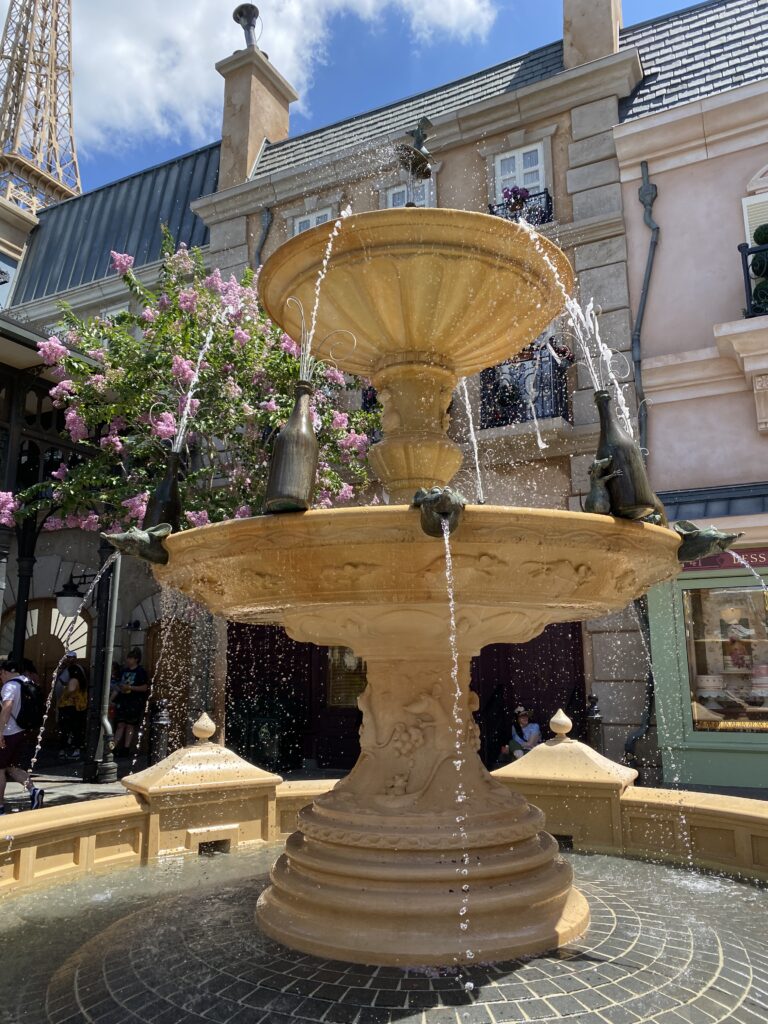 Genie+ // Lightening Lane
Wether or not you were a fan of FastPass, it is gone and it is not returning. Now Disney offers Genie+ and Lightning Lane. I have to admit I'm not a fan of it. That doesn't mean I think you shouldn't use it and it doesn't mean I will never use it. Lines at Disney are horrible. Let me repeat that. Lines at Disney are horrible. In January, usually a "slow month", I saw lines longer than I've ever seen. On any given day lines can be 60+ minutes for most popular attractions. I've even seen some of the least popular attractions with 30 minute waits. Genie+ and Lightening Lane is the way to get on a rider faster. The biggest difference between FastPass and the new Genie+/Lightening Lane is that you have to pay for it.
How does it work?
Free Genie Planner
Genie is part of the My Disney Experience Disney Mobile app. Part of the Genie service is free. You can tell the app which park you are going to be in and some of your likes and dislikes and the app will give you recommendations of attractions you may want to do and a basic itinerary with estimated wait times. It may be fun to create a basic itinerary with this. I don't use this and honestly don't think it is that useful unless you have no clue at all what you want to do at Disney. If you're a super planner then it definitely useful to create itineraries and you may want to use this to check the estimated wait times. It can also create custom map with your itinerary, which I also find useful if you are a planner.
Genie+
Genie+ is the paid part of of the Genie service and what will allow you to use the Lightening Lanes at ride entrances. Genie+ is $15 per person, per ticket day and allows you to use the Lightening Lane at select attractions with a reservation made prior in the day. You may make one selection at a time, starting at 7:00 AM on the day of your visit and are subject to limited availability. If your theme park ticket includes the Park Hopper option, you can select Lightning Lane arrival windows across multiple theme parks.
You can only use a Disney Genie+ Lightning Lane entrance once per attraction per day. If you'd like to re-ride an attraction or see a certain show again within the same day, you will have to then wait in the regular standby line.
Disney advertises that you can make 2-3 Genie+ selections per day on average if you make your first section early in the day. However, you can purchase and schedule individual attraction selections in addition to any Genie+ selections for the Lightning Lane entrance.
Individual Lightening Lane
For some of the most popular attractions you will have to pay for individual lightening lane reservations. This means the $15 per person, per day price is not for every attraction. The individual lightening lane resections prices vary by attraction and by day. They also give some perks to Disney resort guests.
You can purchase individual selections for up to 2 different attractions per day.
Guests of a Disney Resort Hotels can make your first purchase starting at 7:00 AM on the day of your visit.
All Other Guests can make your first purchase when the park opens.
Once you've redeemed your initial selection (or the arrival window has passed), you can use the app to check your My Day itinerary or Tip Board to see when you're eligible to make another selection. You can make selections up to regular park closing.
Things Are Coming Back
Meet & Greets
Waiting to visit Disney until your kiddos (or you!) could hug Mickey? The good news of the day is that tons of things that disappeared during the pandemic are now back and meet and greets are one of them. You can now meet characters again, hug, get autographs and up close photos.
Entertainment Returns
Most of the nighttime shows and other entertainment is also back. That means you can see fireworks over the castle and watch many of the beloved favorite shows like Festival of the Lion King, parades, Indiana Jones, a new Finding Nemo show, and sometime this year Fantastic will be returning.
Restaurants
Table Service Dining
Most restaurants are open and operating. Most of the safety measures put in places and distancing has also been removed already. Character meals have not all returned however and are few and far between. If you want a character meal or any of the most popular dining you still need to make sure you get your dining reservations as soon as you can, currently 60 days in advance using the mobile app or website.
Also remember Disney has a strict no-show and cancellation policy. If you are going to miss your reservation make sure to check in with guest services or go to the restaurant as soon as you can to explain the situation before you are charged a no-show fee.
Quick Service Dining
Quick Service dining is still more limited than it was in the past. I personally think this is likely due to staffing (or supply) shortages, because they seem to have the park attendance to have them all open. The biggest change to quick service dining is that most of the quick service dining is now mobile order, where you order on your Disney app in the park. This is sometimes annoying (to me personally anyway) and I don't love it. A lot of people do love it and this it is easy and convent.
How to mobile order? It is easy. You open your app, find the restaurant you want to mobile order from, order on your app, go the restaurant, check in on the app and then once your food is ready go to the window to pick it up. In my experience, we usually wind up waiting a long time sine they don't make your food until you say you are there. I think this is just personal preference thing. I just personally prefer to walk up to the window, look at my options, and order with a real person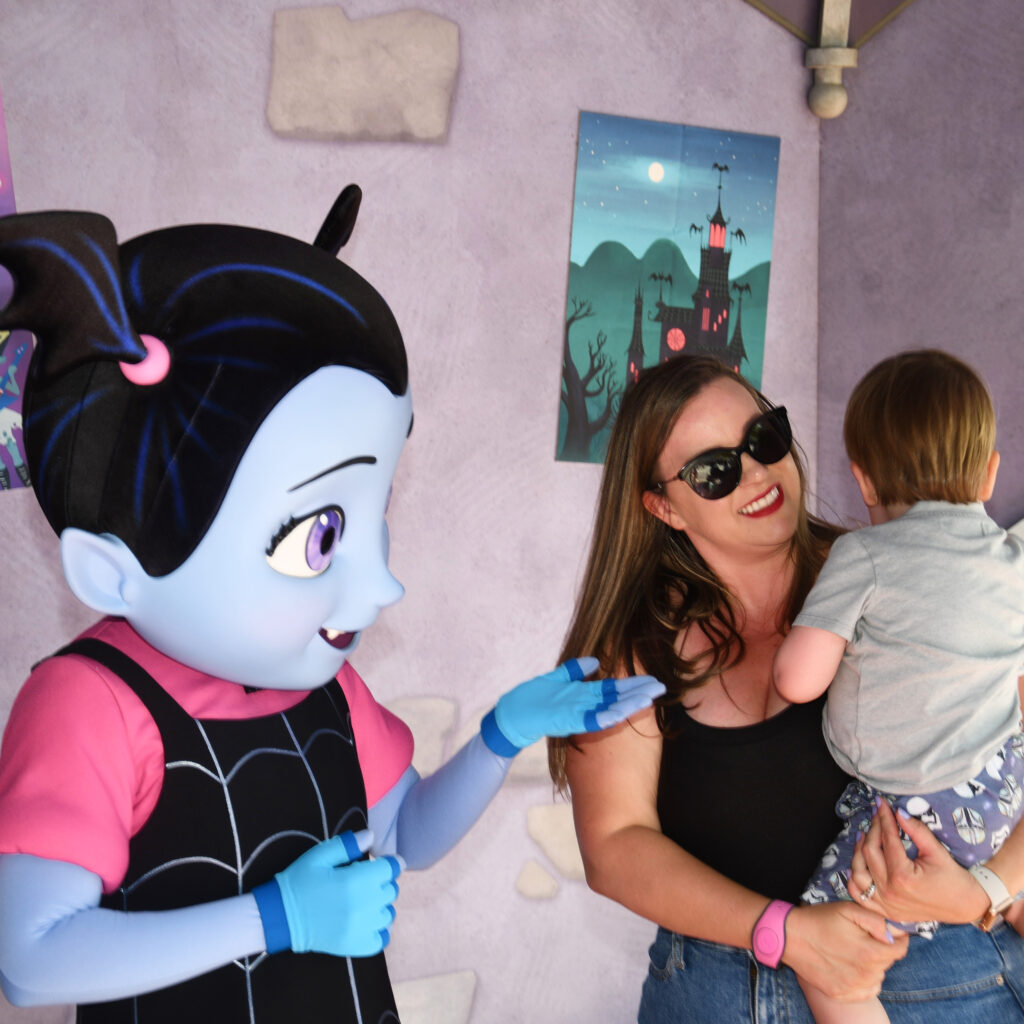 "Back to Normal"
Overall for the most part Disney is "back to normal". Yes things have changed, but things always change at Disney World. You no longer have to wear a mask, you no longer have to distance, and slowly things are opening back up. You can only make Genie+ and Lightening Lane reservations the day you are visiting each park. Some things were refurbished and others were closed forever (I won't go into those today). The main take aways is that you now have to have park reservations, there is a paid Genie service instead of FastPass, lines are longer than ever, and there have been some changes to dining and entertainment. Can you have a truly magical vacation at Disney right now? Absolutely, if you know what to expect. Will you pay more for a Disney vacation? Most likely. Will there be horrible crowds? It just depends on the day and it is anyones guess.
How can you stay up to date on what is currently happening? Look at the Disney World website before you plan your vacation and AGAIN before you travel. That is truly the only way to know what the current state of Disney is and even then your mileage may vary because things are changing so fast.
What do you think? Did I miss anything you think is really important? Is there a major change you love or something you hate? Tell us in the comments.