We started a 30 Day Detox this week to jump start a lifestyle change. Definitely, the most daunting part is figuring out what to make. I wrote a full list of do's and don't, check it out on our 30 Day Detox post, but the hard part is than actually making
full meals with the list. Meal prep is very important to being successful at eating healthy. It's all too easy to grab something bad to eat when you have little time to make something. I've made these egg baked muffins that you make ahead of time and reheat for breakfast. The recipe I used before had ingredients I didn't want to use on this detox, so I decided to take some things out and hope for the best.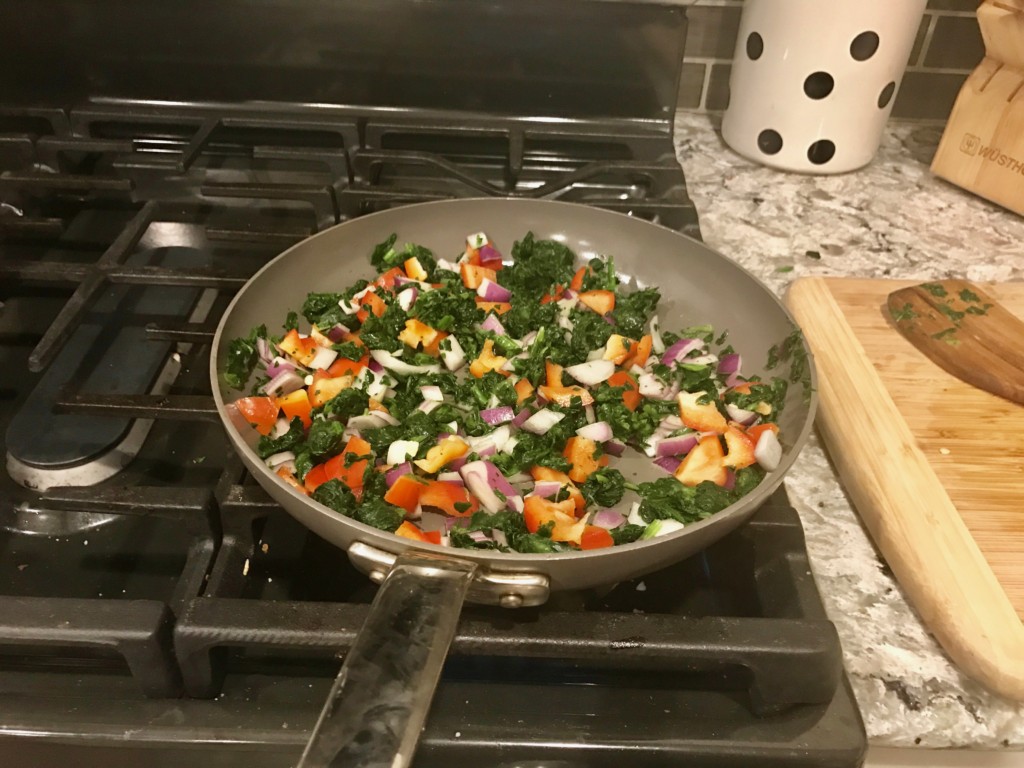 My clean eating version of the egg baked muffins turned out awesome! I will continue to make these after the detox is over, they are that good! Beyond the flavor being great, the great part is that you can bake them and save them to reheat whenever you want to eat them. I love to have a breakfast ready to go ahead of time.

Ingredients:
1/2 Red Pepper Chopped
1/2 Red Onion Chopped
3 Cups Spinach Chopped
8 Eggs
1 Tsp Olive Oil
Sea Salt & Pepper

Instructions:
Preheat oven to 375° F.
Line a 12 cup muffin pan with olive oil. Set to the side.
Heat olive oil in a medium-sized skillet over medium heat.
Add peppers, onions, and spinach (if using frozen) saute to the skillet and cook until softened stirring occasionally. If using fresh spinach, add now and cook until wilted.
Remove from heat.
Whisk eggs, salt, and pepper together in a large bowl.
Pour mixture into each cup of the muffin pan. Each cup should be about half full.
Add the vegetables to each cup filled with the egg mixture.
Bake 20-25 minutes. They will puff.
Cool in the muffin pan for about 5 minutes.
Transfer the Egg Baked Muffins to a wire rack.
Once they are finished cooling put them in a container to put away in the refrigerate for later.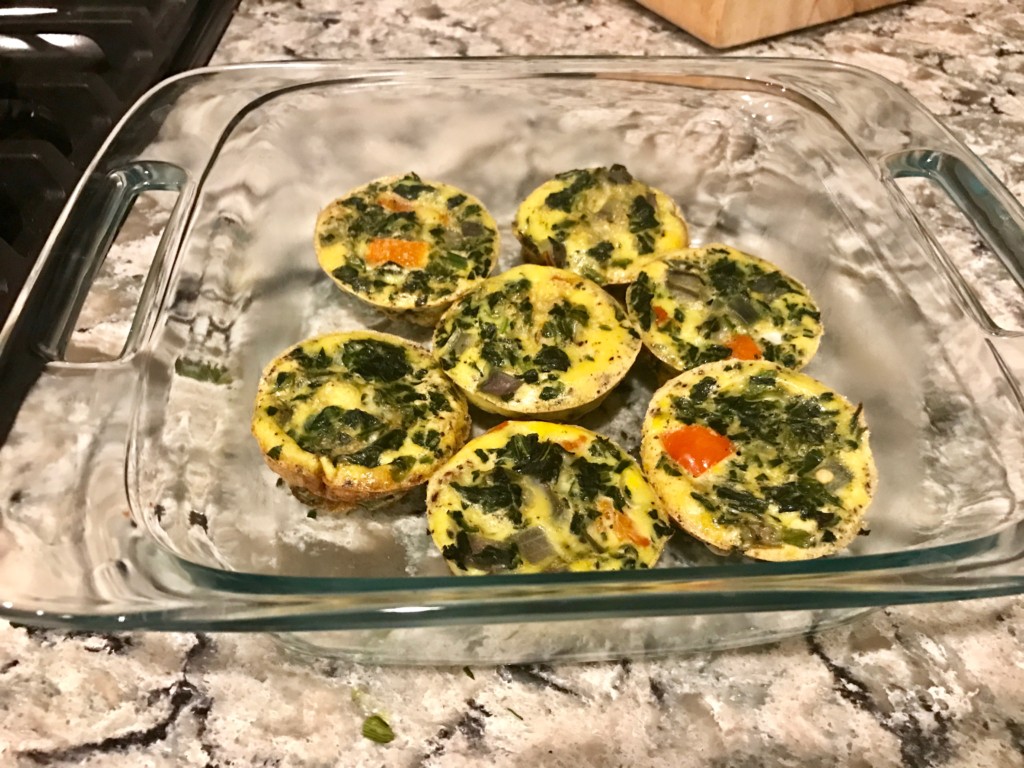 Now you have an easy and ready to go breakfast for a cleanse, detox, or really whenever you want a quick breakfast on hand. I truly loved this dish so much I will be continuing to make these after my 30 Day Detox.
Follow along and detox with us! Check back often for more recipe ideas, tips and of course results. You can also follow along on our twitter and Instagram!