If you're thinking about dining in Magic Kingdom and not sure you want to try Crystal Palace without characters I'm here to tell you to try it out!
Crystal Palace is an American restaurant in Walt Disney Worlds Magic Kingdom theme park. It was previously a character meal buffet restaurant featuring Winnie the Pooh and friends.  They have been closed since the beginning of the pandemic and reopened in December 2020. We happened to be at the parks the week they reopened and wanted a break from the park with a hungry toddler. We walked up and got right in! That is definitely not the normal, but extremely nice. We had a wonderful meal with fantastic service.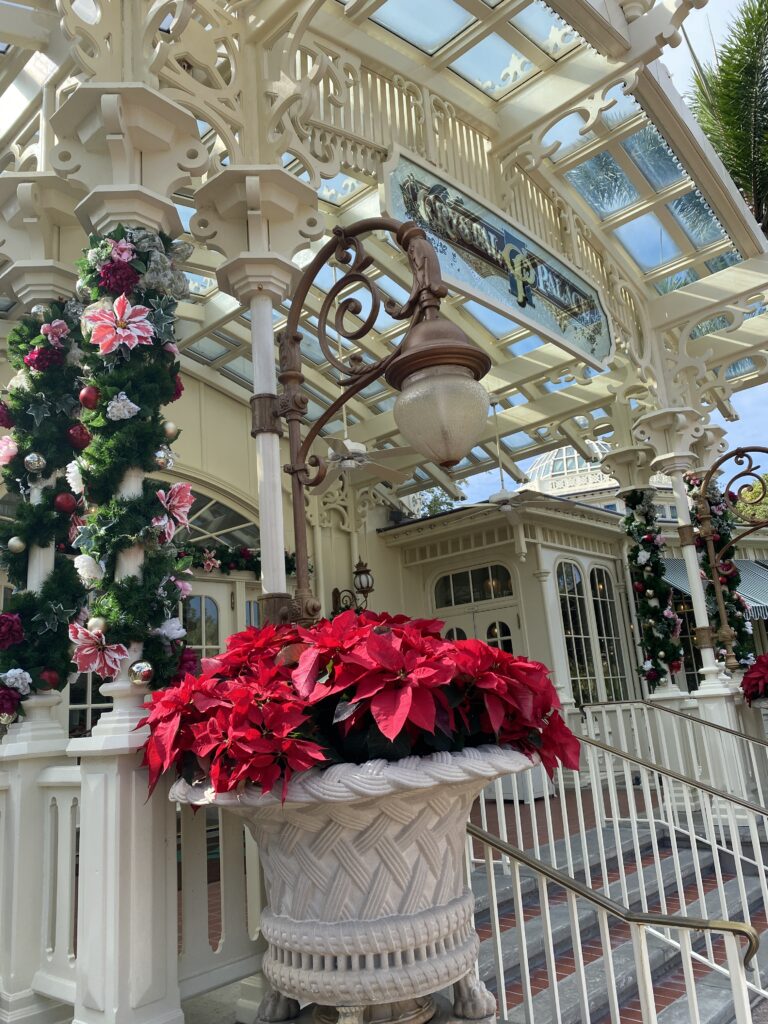 Cost
The meal was $39 per adult and $23 per child. As normal 2 & under free to eat off parents plate. It was family style, but each person picked their own entree. It came with a nonalcoholic beverage and it's all you care to eat. They accept annual pass discounts.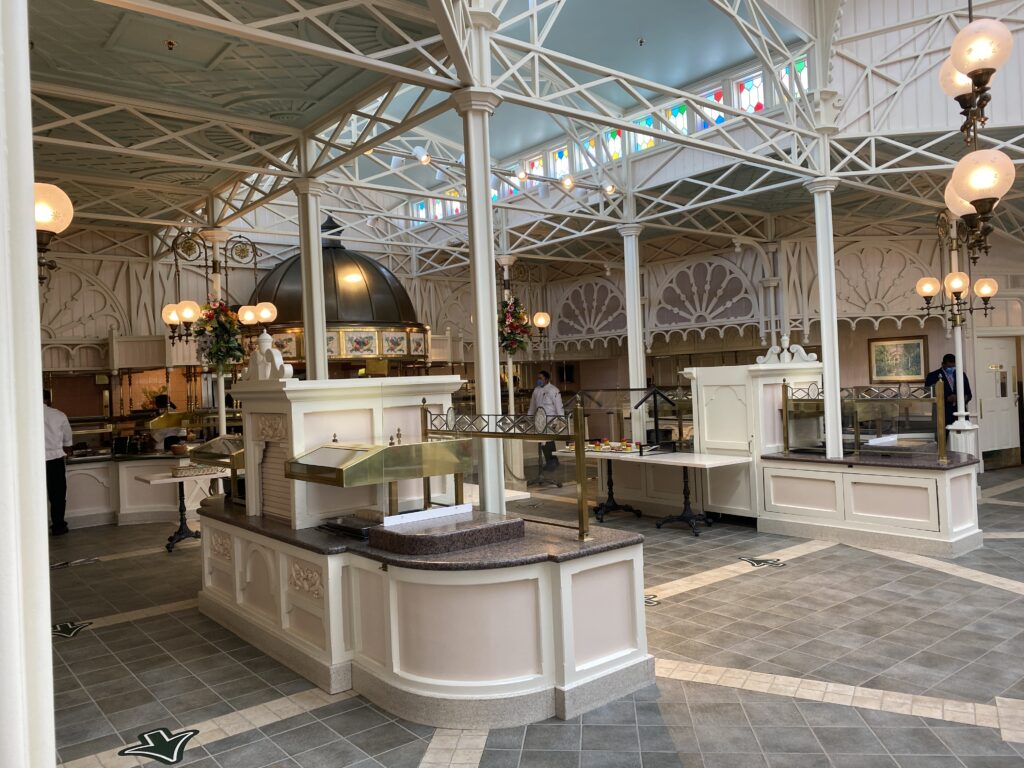 The salad and biscuits were a huge hit with us and the prime rib so amazing! My husband loved his catfish and shrimp dish and my son was very happy they made him chicken tenders off menu. They gave us a selection of desserts and each one was delicious. We got two of the donuts as if we hadn't eaten enough already! (they were the same donuts that came with the hitchhiking ghost souvenir back around Halloween just FYI)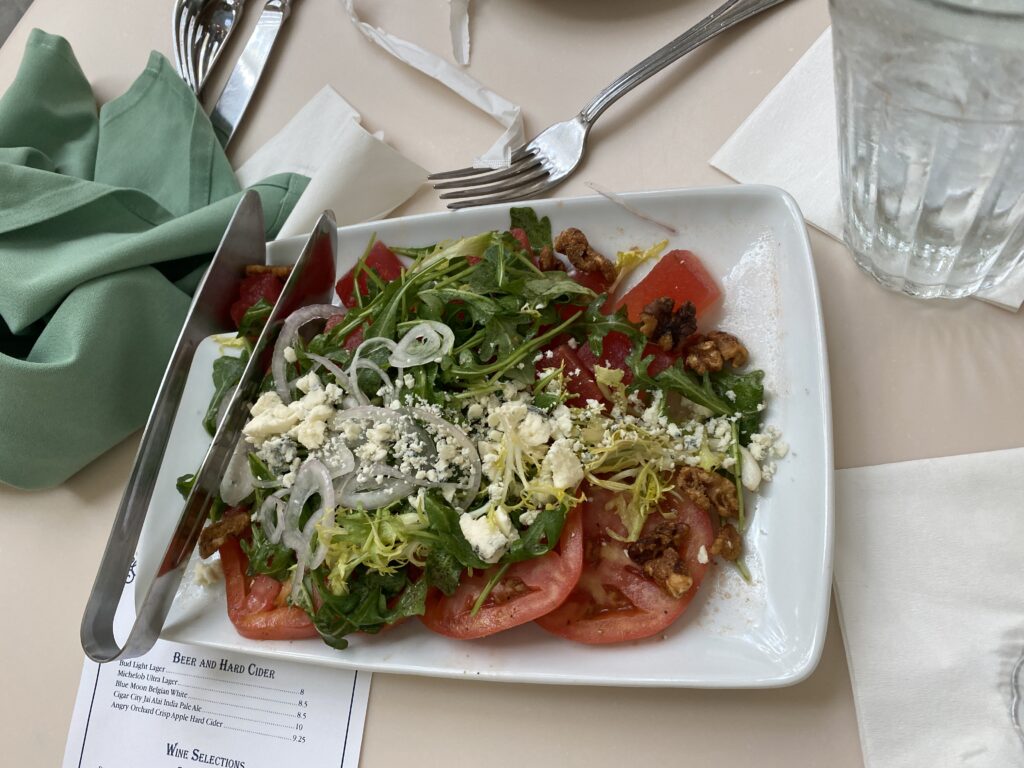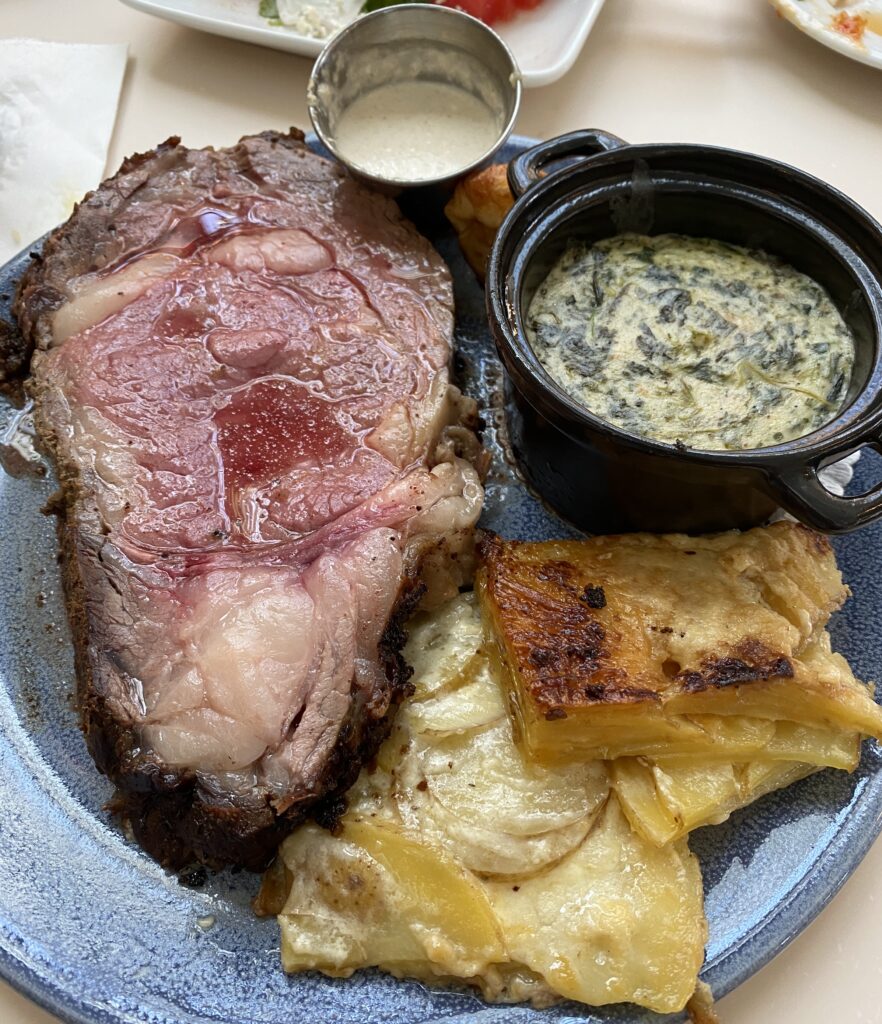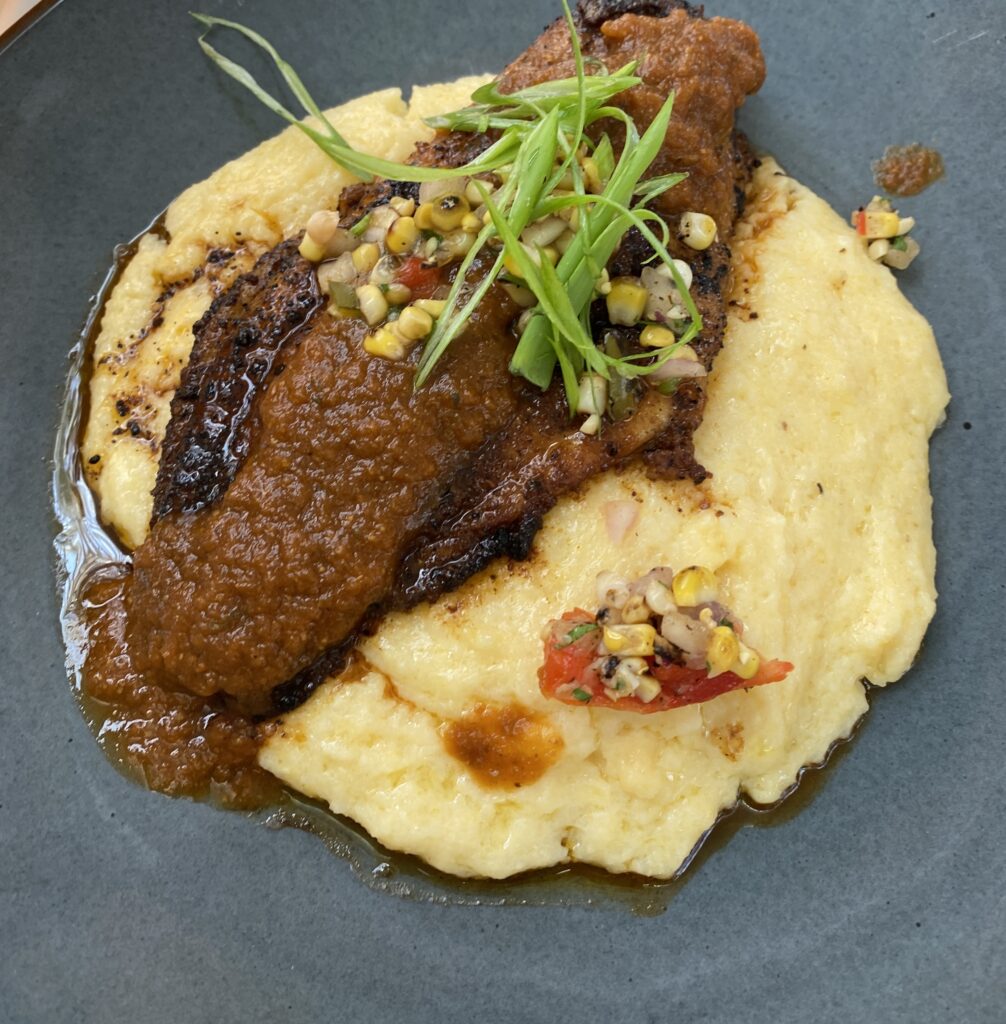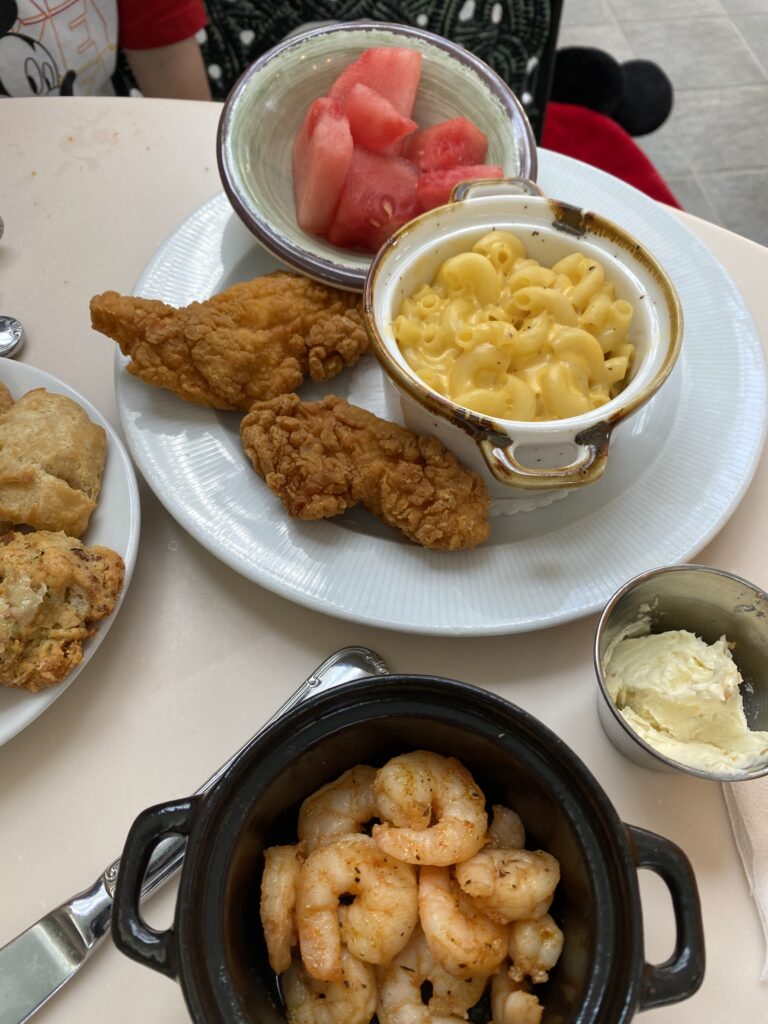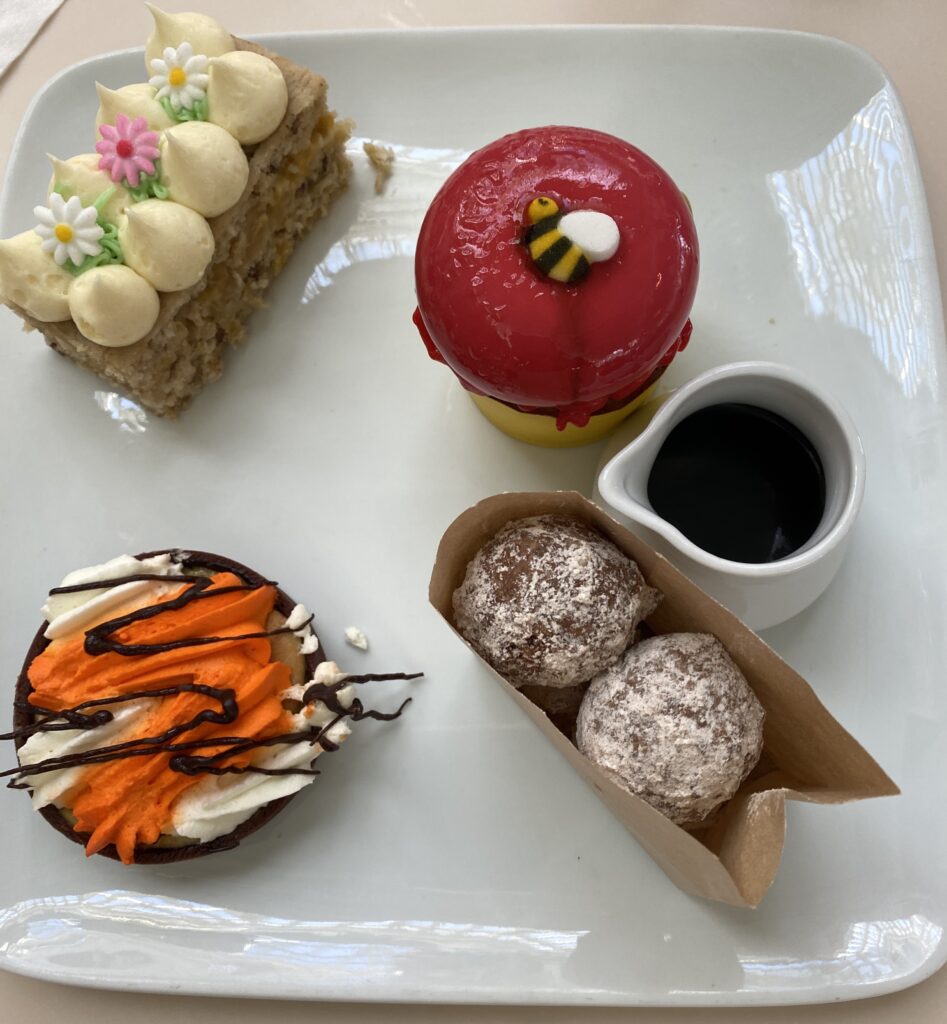 Pandemic Safety
Of course in the middle of a pandemic some people may worry to eat at a restaurant. Rest assured Disney does take this seriously with extra cleaning precautions, mask requirements and social distancing. Tables are distanced, the restaurant is not at full capacity and servers wear masks AND face shields. Guests dining can remove masks while eating, but must wear them to walk around or even visit the restroom. It is ultimately your choice to visit Disney during this time and if you are not comfortable doing so, don't do it. If you visit now make sure you review all of Disney's guidelines and requirements on their website. You do need a park reservation and park tickets to enter Magic Kingdom to dine at this restaurant.
Overal Review
I can't rave about this restaurant enough. We ate here on a total whim and it was a perfect break from the parks and shockingly good meal. A small tip, if you ask they MAY let you bring in a stroller. With the extra distance between tables they did let us bring in our double stroller and this was a huge help for us with a baby.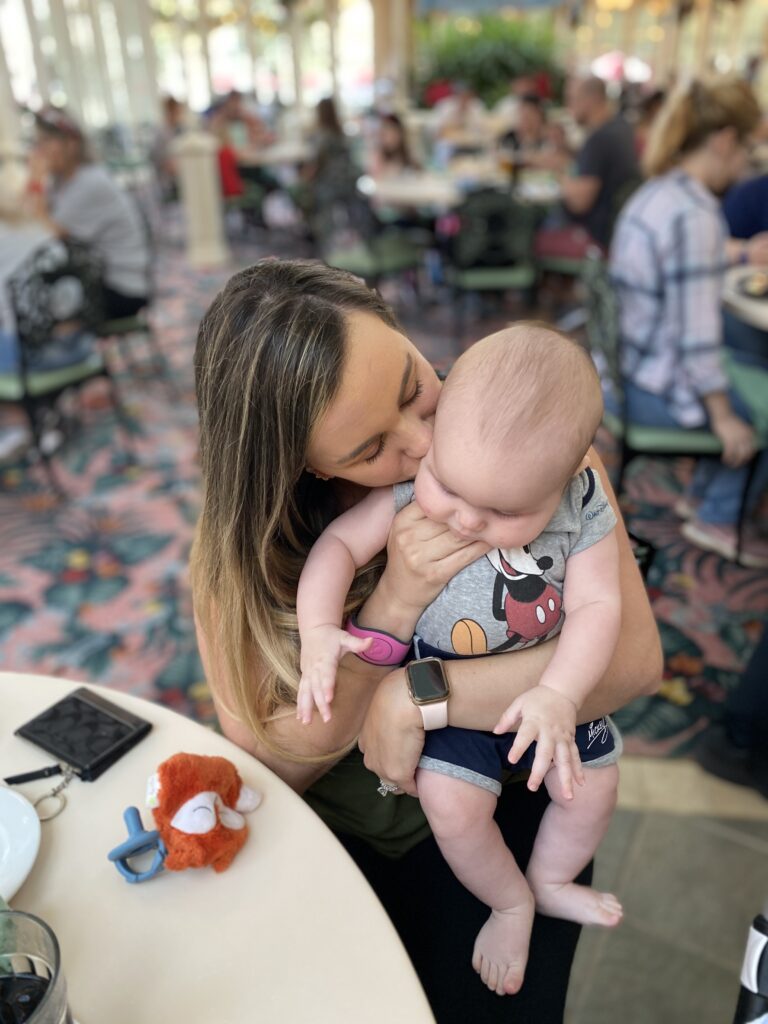 Have you eaten at Crystal Palace before? What were your thoughts?