Prince or Princess What Will It Be?
We wanted to surprise our family with a gender reveal and do something a little different for our second baby. We had just found out the gender of our baby the week before a family vacation to Walt Disney World, so we thought it was the perfect opportunity to change it up with an exciting reveal. We had done a pregnancy announcement photo at Disney, so why not do a Disney World Gender Reveal too!
Our Reveal Idea
I had a million different ideas for a reveal and looked at a lot of different articles. I needed something that would be easy and quick since my family had no idea we'd be doing this! We had just found out days prior to this trip, so I really didn't have time to order anything or prearrange something either. Ordering a cake was out and we had done that for our last gender reveal. We really wanted to do it while my family was all together. We decided on using Mickey balloons since they come in pink and blue and we could do the reveal at any opportune moment with the help of a Disney PhotoPass photographer. We could make it pink or make it blue and let everyone know!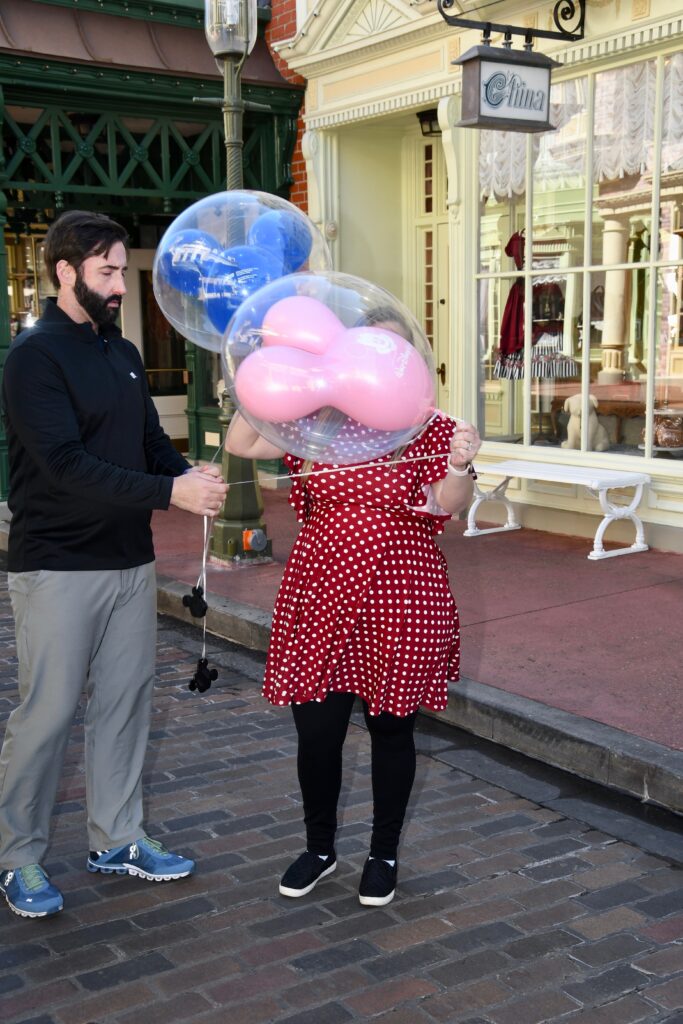 How We Did the Reveal
This idea worked out perfectly! I told my family moments before the reveal so they were totally shocked. I found a photographer, named Mae, who wasn't busy and she was so excited to help out! She helped me pick out a location that wasn't busy while the parade was happening just off main street, so it would be a private moment for my family. My husband purchased the two balloons totaling $28. My niece was going to get the pink one after the reveal and our son was going to get the blue one, so no balloon went to waste either.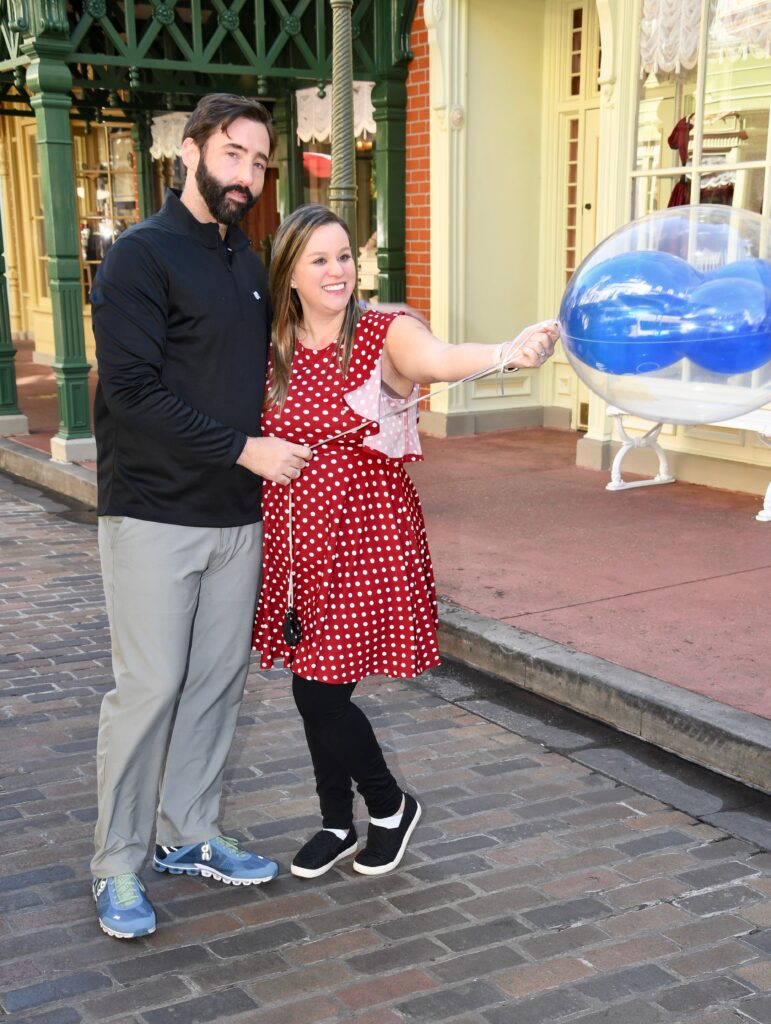 It was extremely extremely windy, so besides the wind blowing the balloons around the moment turned out exactly how I imagined it. We took some photos with both balloons then for the "reveal" I handed my mom the balloon of the gender our baby was not and kept the balloon that our baby was. In this case we are having a baby boy, so we kept the blue balloon to take photos with the blue one. Then we went over in front of the castle to snag some more photos with our blue balloon for our new little prince!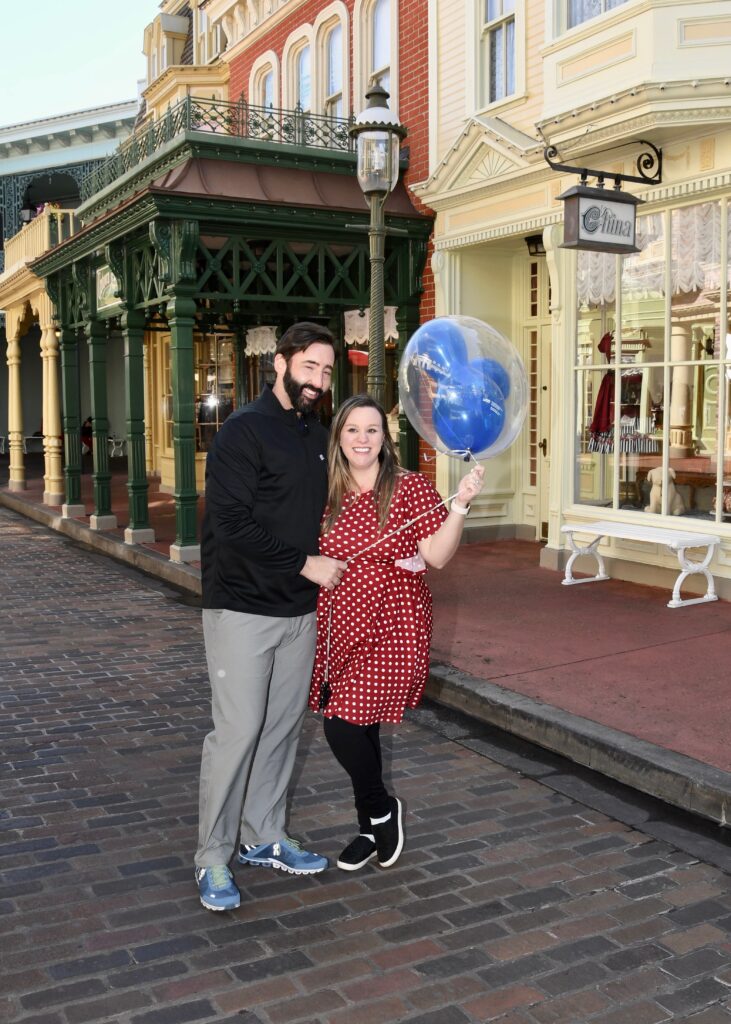 This was super easy fun way to announce we are having a little boy and my family was so surprised!