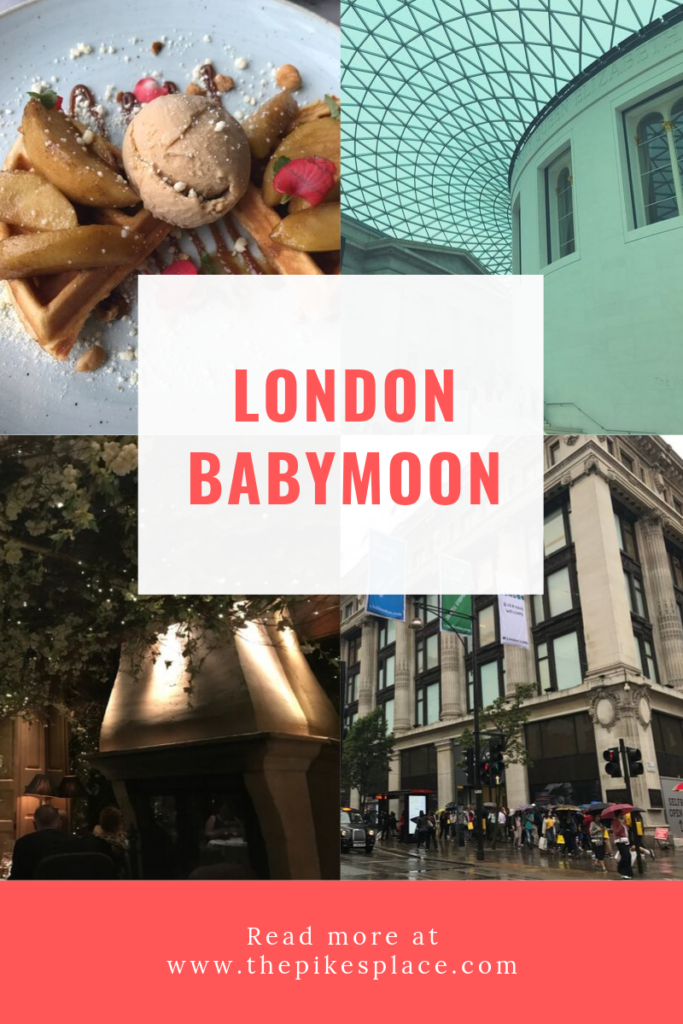 We spent close to two weeks traveling around London, Dublin, and Paris while I was pregnant. With amazing public transport and great walkability, it was so easy to visit Europe while pregnant. Our second stop was London, England. In this post, I will go over what we did on Day 3 of our babymoon in London. If you haven't already, check out Babymoon in London Part 1, Day 1, Day 2, and Babymoon in Dublin Part 1, Part 2, and Part 3. Stay tuned for more posts about London, Paris and our last day back in Dublin!
*This post contains affiliate links. We will be compensated if you make a purchase using any of these links. All opinions are our own.*

Breakfast at Duck & Waffle
Day 3 was almost like a foodie day. We started off the day with another sky high venue. The 24-hour restaurant 40 floors above the London skyline Duck & Waffle at 110 Bishopsgate. The ambiance is to die for and the food impecable. We dined well while we were in London and breakfast at Duck & Waffle is on my must-do list. While they are open 24 hours breakfast is served from 6:00 – 10:30 a.m. and a reservation is recommended. We were seated shortly after arriving and had a table right along the windows with a perfect view. I had a sweet waffle with caramelized peaches, hazelnut spread and ice cream. My pregnant dream that day. Matt had their famous duck & waffle. A waffle topped with crispy duck, fried duck egg and mustard maple syrup. The meal was amazing and a perfect way to start out our day!

The British Museum
After an amazing breakfast we hopped on a bus and headed about 25 minutes over to The British Museum close to opening time. This museum is free and open daily typically from 10:00 a.m. – 5:00 p.m. It is huge and incredible, so you will want to plan to spend at least a few hours there. We spent the entire morning there and didn't see it all! The British Museum holds a permanent collection of some eight million works of human history, culture and art. It is among the largest and most comprehensive in existence, having been widely sourced during the era of the British Empire. The Rosetta Stone is located in the museum and one of the most widely visited exhibits. We thoroughly enjoyed the Chinese Ceramics, Samurai Armor, Pantheon Marbles, Egyptian mummies, and Renaissance and Medieval artifacts to name a few. This museum is located in the Bloomsbury district of central London on Great Russell Street. I was exhausted and had to sit down after walking this huge museum, so bring good walking shoes and rest often.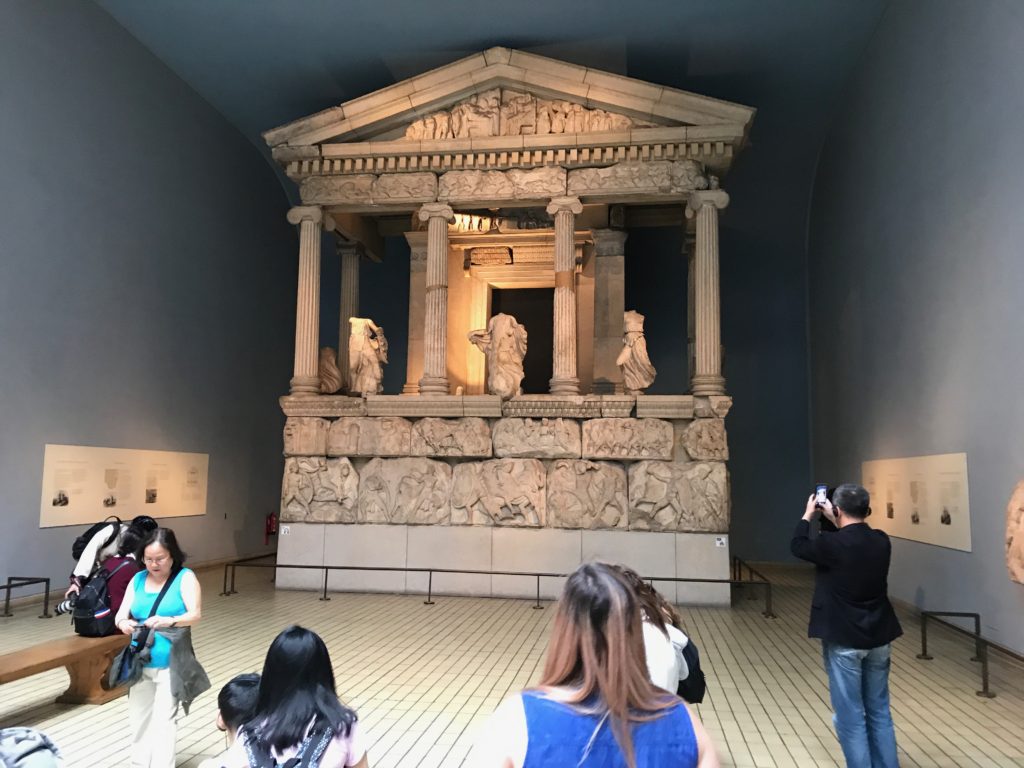 Afternoon Resting
After a long morning of breakfast and exploring The British Museum my feet were over life, so we stopped by a couple stores to check out the West End shopping then hopped on a bus and went back to our hotel for lunch, nap and afternoon tea. We stayed at The Waldorf Hilton in Covent Garden and room had a nice little tea setup for relaxing tea time in bed. After our relaxing afternoon in the room, we got ready for a fancy evening out.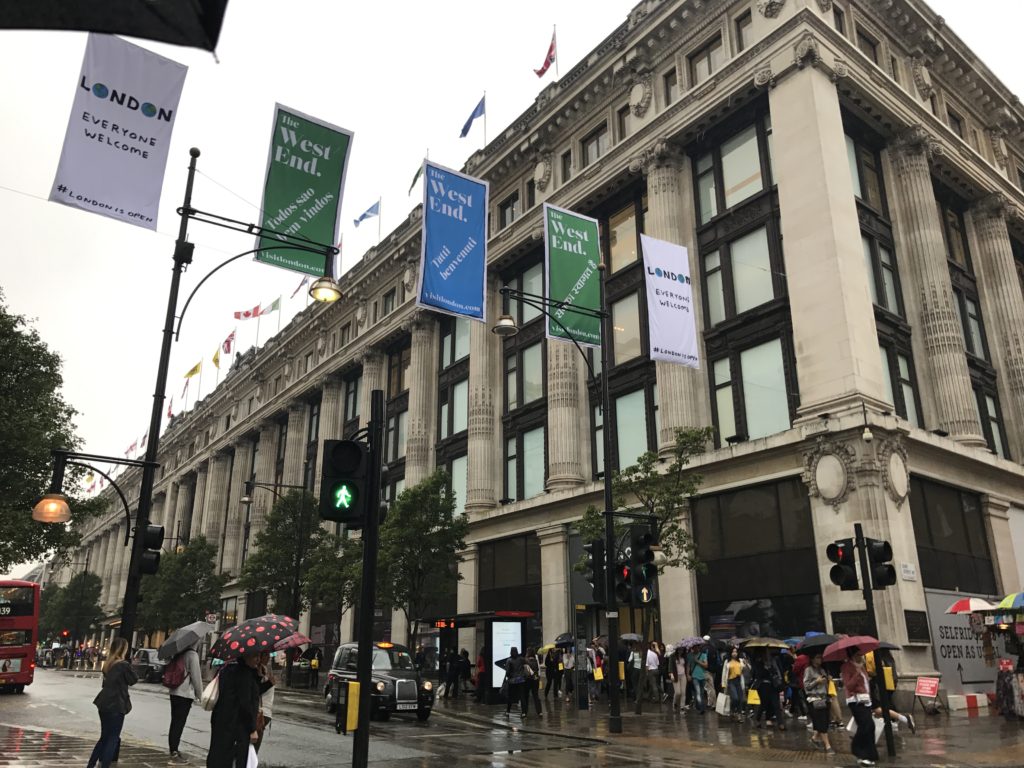 Dinner at Clos Maggiore
We ate dinner at the famed Clos Maggiore in the heart of Covent Garden at, which is considered one of the world's most romantic restaurants. I thought this was the perfect location for dinner during a baby moon. The restaurant is absolutely stunning with separate small intimate rooms each uniquely themed. We requested and were seated in the conservatory completely covered in cherry blossoms and candlelight with a fire. It was breathtaking, but the space was as gorgeous as the food. We opted for the tasting menu and it was incredible. Favorites included short rib, truffle mashed potatoes and the incredible 'Clos Maggiore Caramelised Valrhona Chocolate Sensation'. I recommend getting reservations in advance, as reservations can be hard to get.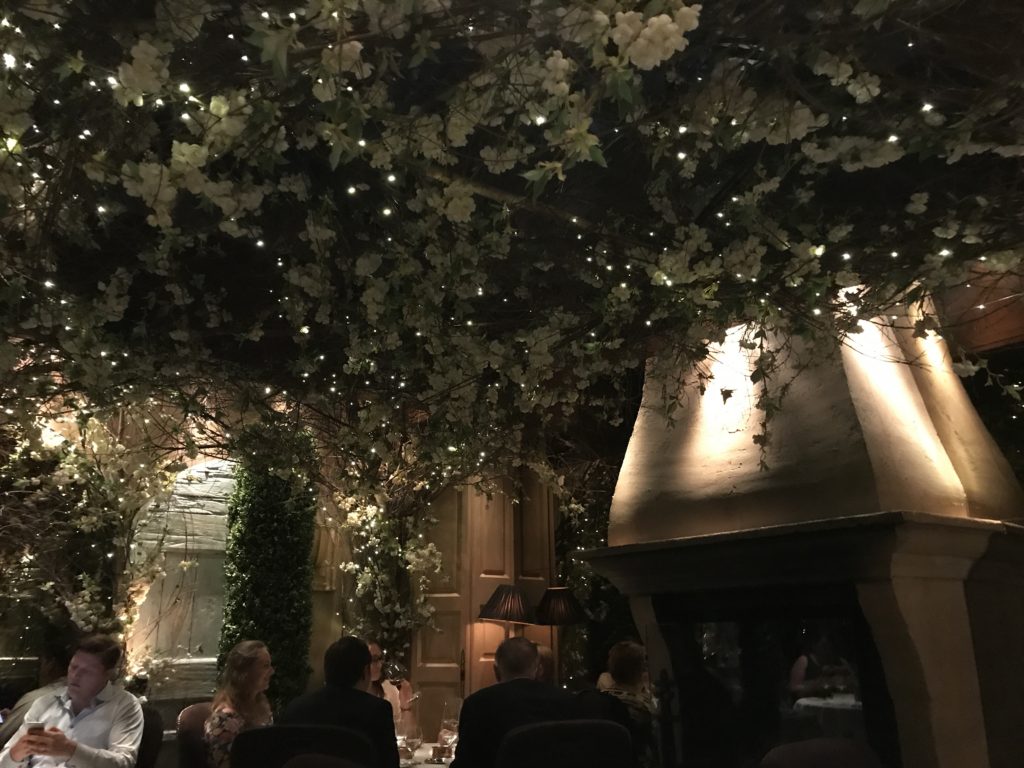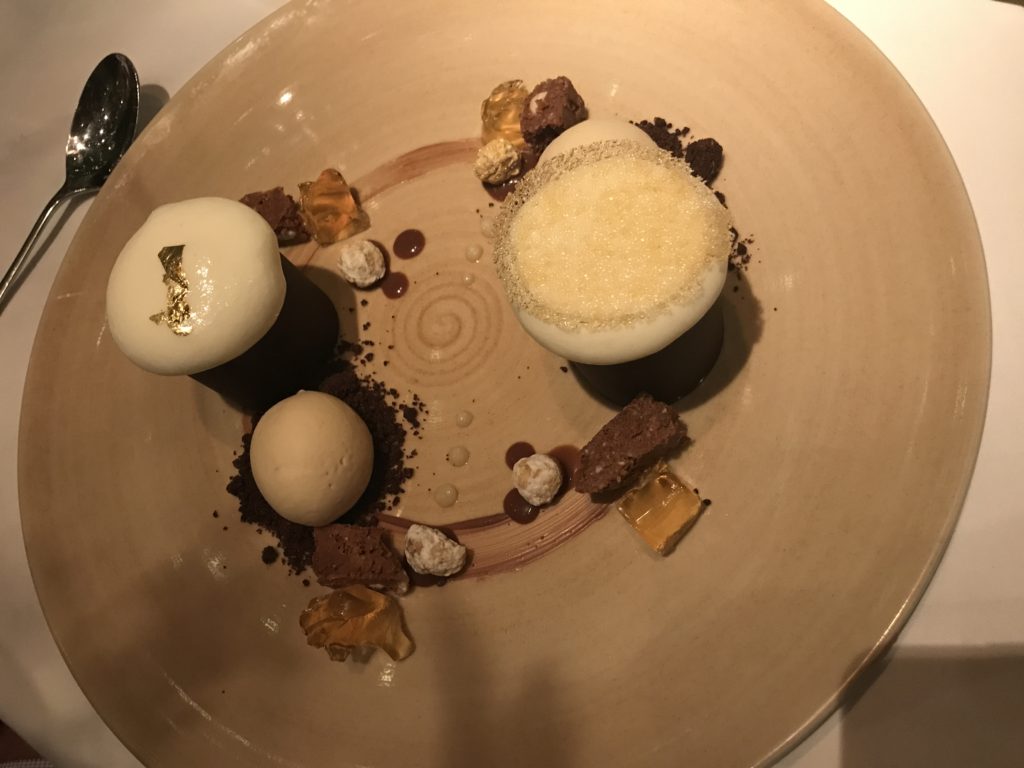 Overall Day 3 Experience
By the end of our meal it was pouring, so we hopped in a black car and headed back to our hotel. All of Day 3 in London was simply amazing. We felt as if we ate like royalty, got to see incredible artifacts and works of art, and thoroughly enjoyed it all. I cannot say enough good things about both Duck & Waffle and Clos Maggiore. I will find it hard not to visit both again on our next trip to London. Also, by this point in our trip my baby bump was fully making an appearance. It was wonderful to see the progression of bump picture throughout our two weeks aboard.
Stay tuned for a post about our 4th day in London, Paris and our last day back in Dublin!