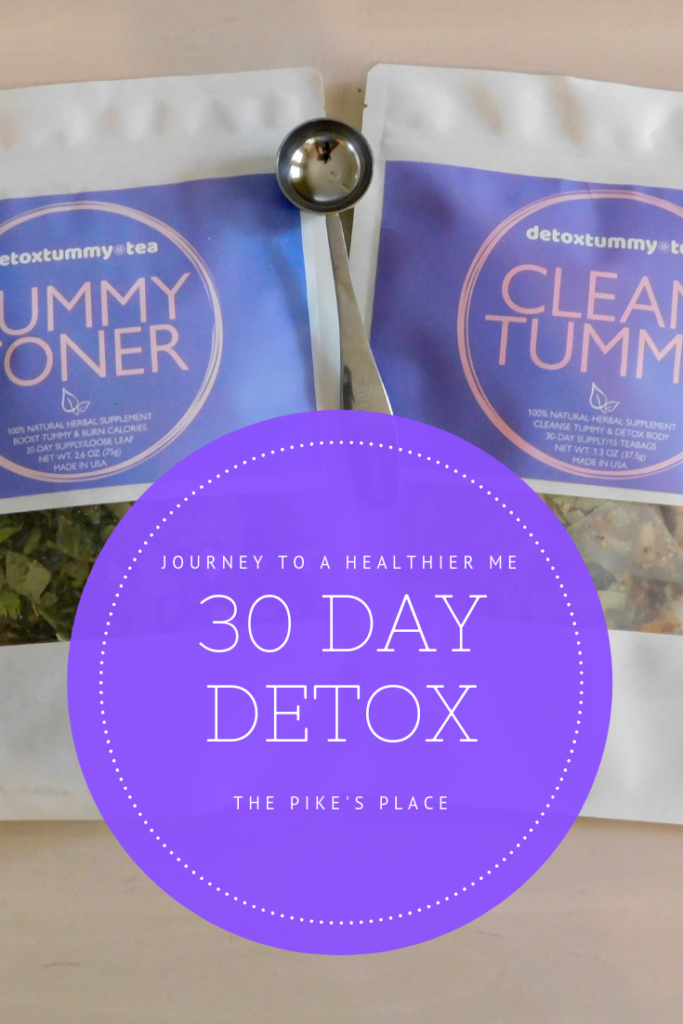 I will be starting a 30-day detox and a more Keto minded food journey and I'm taking you on the journey with me! As I sit here and eat a bowl of pasta as a last goodbye to carbs, I am about to start a new food journey. I am calling it a journey instead of a diet, because this is not a diet this is about changing my health. In this post, you will find  why I decided to do a detox, the benefits of starting with a detox and my food journey plan. This post will be very real and hard for my to write, so I appreciate your support in the journey ahead. Detox along with me and let's change our lives together!
*This post may contain affiliate links if you make a purchase after clicking on these links we will be compensated. All opinions are our own, this simply helps keep this blog running*
Why Detox?
When I got pregnant two years ago I had just finished a different detox. I was super healthy, eating all the right things and my body was in prime condition to get pregnant and carry a healthy baby. This may have just been luckily timing, but it happened that way. I had a wonderful healthy pregnancy and now we have a healthy adorable almost two year old son. It has been a crazy transition from working woman in the music industry to travel agent and stay at home mom. I work out and try to eat the right thing, but two years later and the baby weight still won't come off.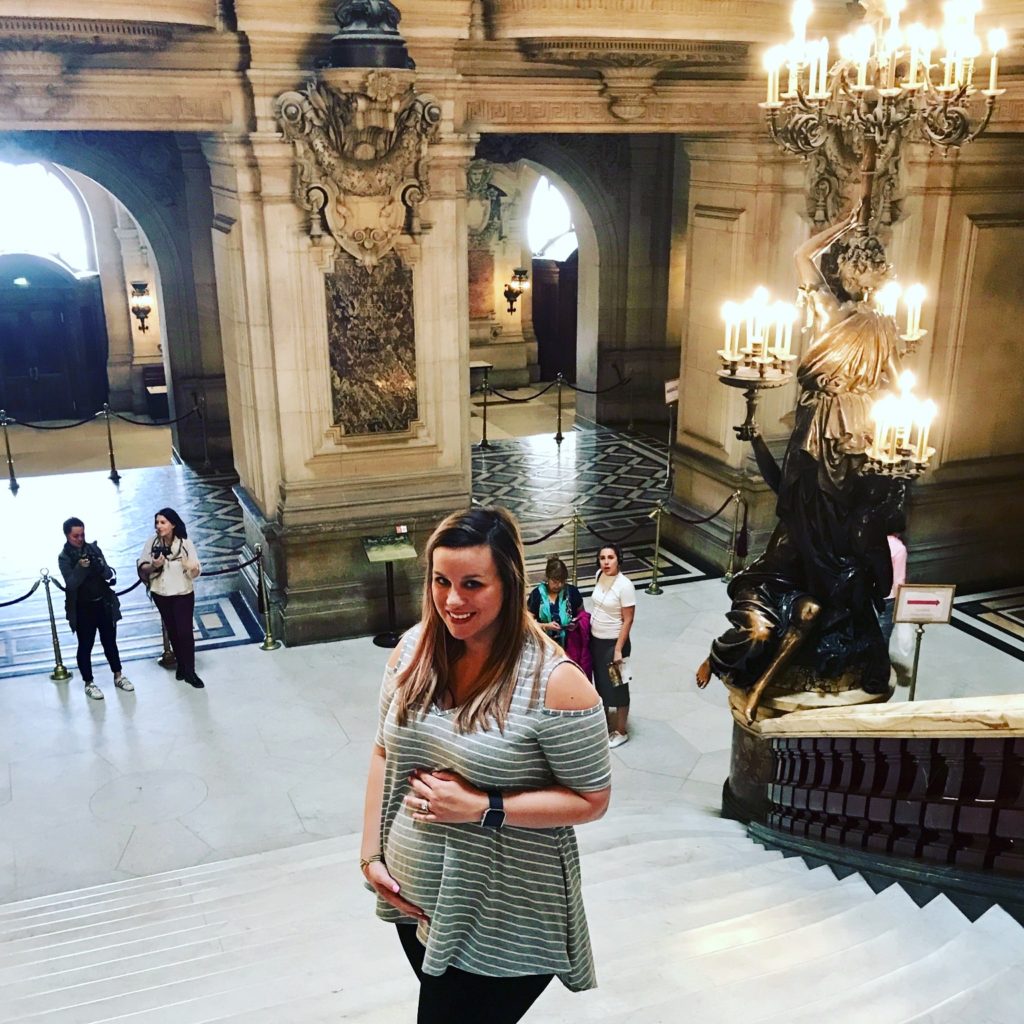 I had other stomach issues before becoming pregnant that had gone away and they were now coming back. There were other physical symptoms I never had before pregnancy that I really couldn't explain. Everyone needs a little help from time to time and it was time I raised my hand and said this is no longer working for me, so I went to seek actual medical advice. After visiting my doctor, I learned that along with pregnancy changing my body, a childhood full of chronic ear infections with tons of antibiotics to cure them caused me to have an issue with mold and yeast and have likely been eating incorrectly for my body.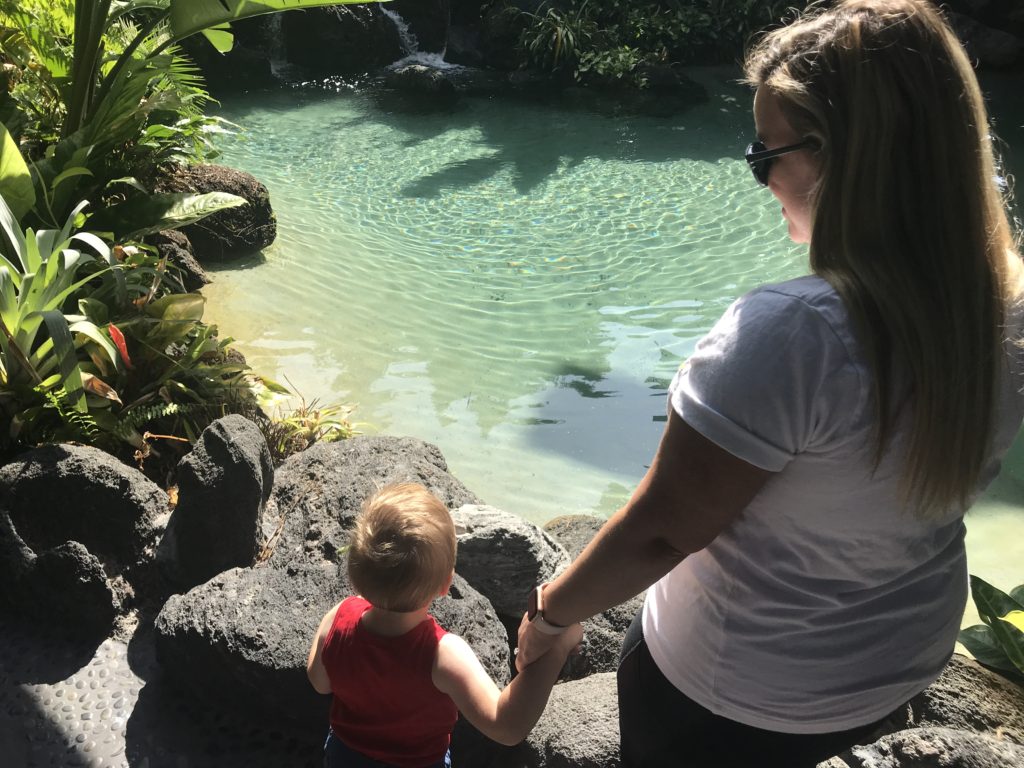 All of these things suggest I could greatly benefit from doing a detox and definitely need to get on a new food journey. As I meantioned, I do workout and eat as healthy as possible, I was likely eating the wrong things and at the wrong times. My amazing doctor has worked with me to develop a new plan for my life and it starts with moving to a more Keto, yeast and mold free based food journey. I will be doing the food journey for the next three months, but let's not get ahead of ourselves here. I am going to start with a 30 Day Detox.
Benefits of a Detox
No, a detox is not a miracle worker and you shouldn't do one that claims to be. As I stated before I am doing a full food journey! That means I am literally changing just about everything and it is a daunting task, but one that I am excited about and here why. A detox can improve your life in many ways. Toxins from our environment and certain foods can cause uncomfortable bloating, weight gain, body inflammation, sleep problems, mood swings, low energy, sluggish feelings, lack of motivation, low attention spans, difficulty concentrating and an overall icky feeling. In fact, these toxins may lead to overeating, increased hunger, not feeling full or satisfied, body pain, headaches and even create mood/behavioral problems or other serious health problems. The detox program I am going to follow is meant to be fun, easy to follow, all-natural and gentle.
Burn Fat
Reduce Hunger
Increase Energy
Reduce Cortisol
Lose Weight
Deep Cleanse
Remove Toxins
Improve Digestion
Reduce Bloating
Reduce Cravings
Boost Antioxidants
Improve Skin Complexion
I am here to personally test this out and let you know my hardships, frustration and hopefully success along the way!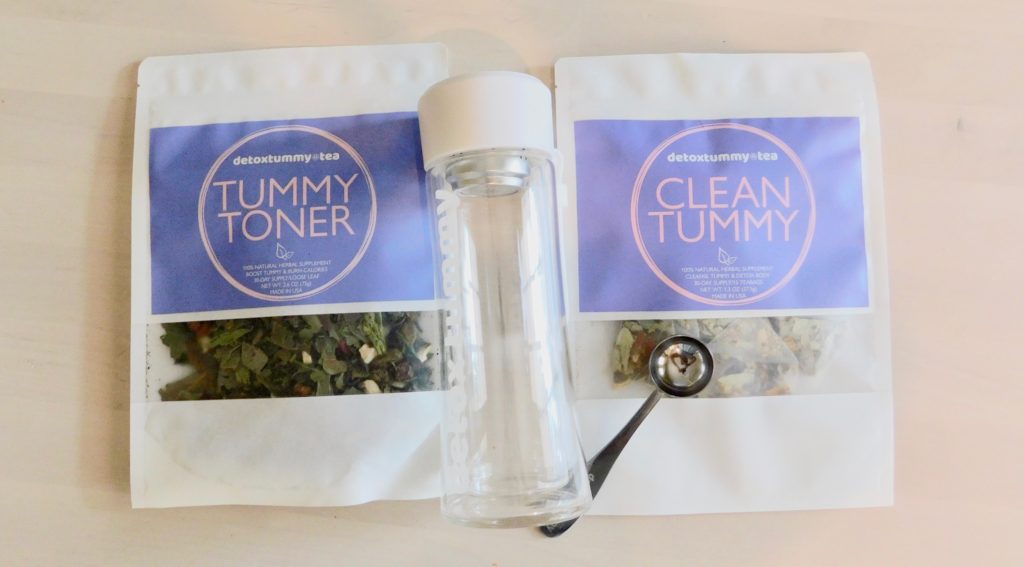 30 Day Tummy Detox
As I said before, I have previously done different detoxes with a variety of good and bad results. I had really good results with the last one I did two years ago and wound up connecting with someone else who used their products. He was not happy with that brand, so he developed his own detox, created his own company, Detox Soup Diet, wrote a book, and developed a full line of teas and beauty products including the 30 Day Tummy Detox. His success story is truly inspiring! His products are fantastic, all natural, affordable, safe, high-quality, and premium healthy-living products.
The 30 Day Tummy Detox is actually a combination of drinking two tea blends. I will be combining that with a daily HIT workout and following along with my doctors recommended food plan to combat my yeast/mold issue and move to a more keto based intermittent fasting lifestyle. Detox Soup Diet does offer a free Welcome Kit for their detox full of tips and some recipes. I will be using some of their tips and recipes as allowed with my person food plan.
My 30 Day Detox Plan
30-DAY TUMMY DETOX STARTER KIT Includes:
Detox Soup Diet offers many different bundles, packages and individual products depending on your needs. I also will be using and love some of their other products including their Tummy Greens, Matcha Tea and beauty products.
Visit Detoxsoupdiet.com and use my discount code PIKE10 for 10% off products.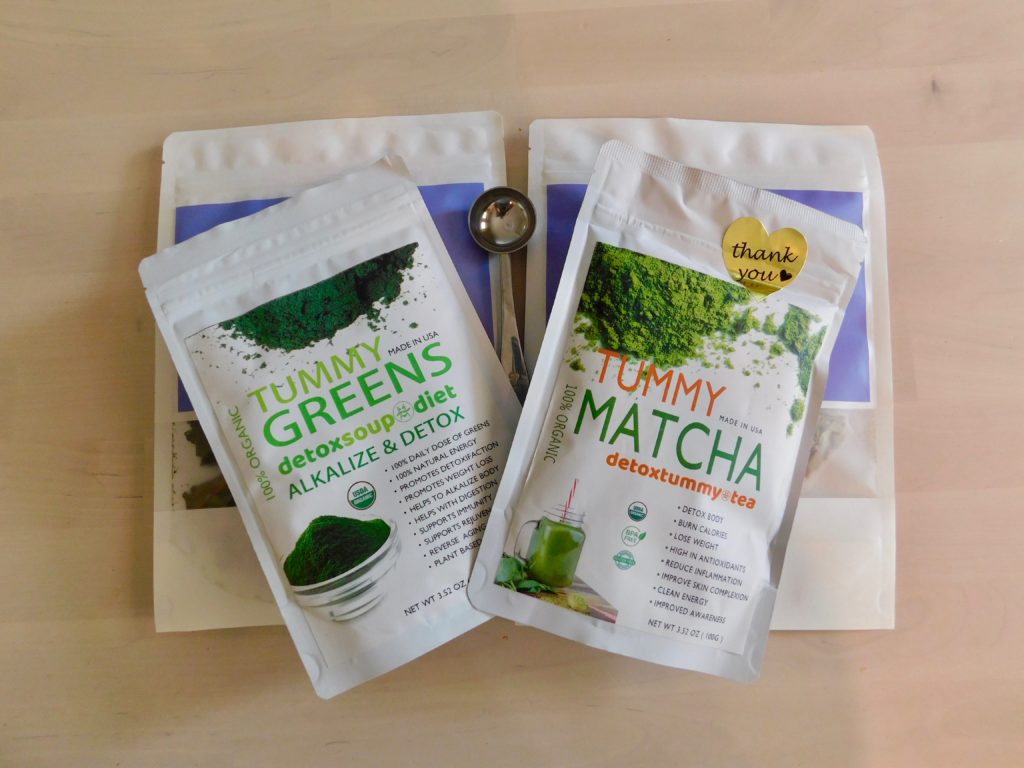 When To Drink The Tea
On your first day, start with your Tummy Toner tea, drink every day, first thing in the morning before breakfast. You may reuse the same tea leaves twice, throughout the day by adding more water.
Starting on your second night, drink your Clean Tummy tea before bed. Each tea bag is only to be used once. You drink this tea EVERY OTHER night.
Foods On My Approved List
Some Fruits: green apples, berries, avocados, grapefruit, lemons, limes, fresh coconut
Grass-fed or Organic Meats and Fish: limit or avoid red meat
Organic Grass-fed Butter, Yogurt, Sour Cream, and Cream Cheese: sparingly
Fresh Vegetables
Eggs
Herb Teas
Fresh Squeezed Lime or Lemonade
Unpasteurized Apple Cider Vinegar
Pink Himalayan Salt
Black Olives
Olive, Grape, Flax Seed, or Virgin Coconut Oil
Raw Nuts
All-natural or Raw Honey: sparingly
Detox Vinegar Water
Sparkling Water
Stevia
Pepper, Healthy Herbs and Spices
Foods I Will Avoid for 30 Days OR LONGER!
Sugar
Table Salt
Root Vegetables: potatoes, carrots, etc
Legumes: peas, chickpeas, beans, etc
Grains or Starches: pasta, corn, rice, wheat, etc
Yeast Products: bread, mushrooms, pastries, alcohol, etc
Most Fruits
Breaded Meat
Egg substitutes
Salad dressings
Soda, Soft drinks or Fruit Juices
Processed Foods: fast food, frozen food, canned food
Most Dairy
Peanuts
Pistachios
Chewing Gum: contains chemicals & artificial sugars
Alcoholic Beverages
Condiments: ketchup, mayonnaise, mustard
Microwaveable Meals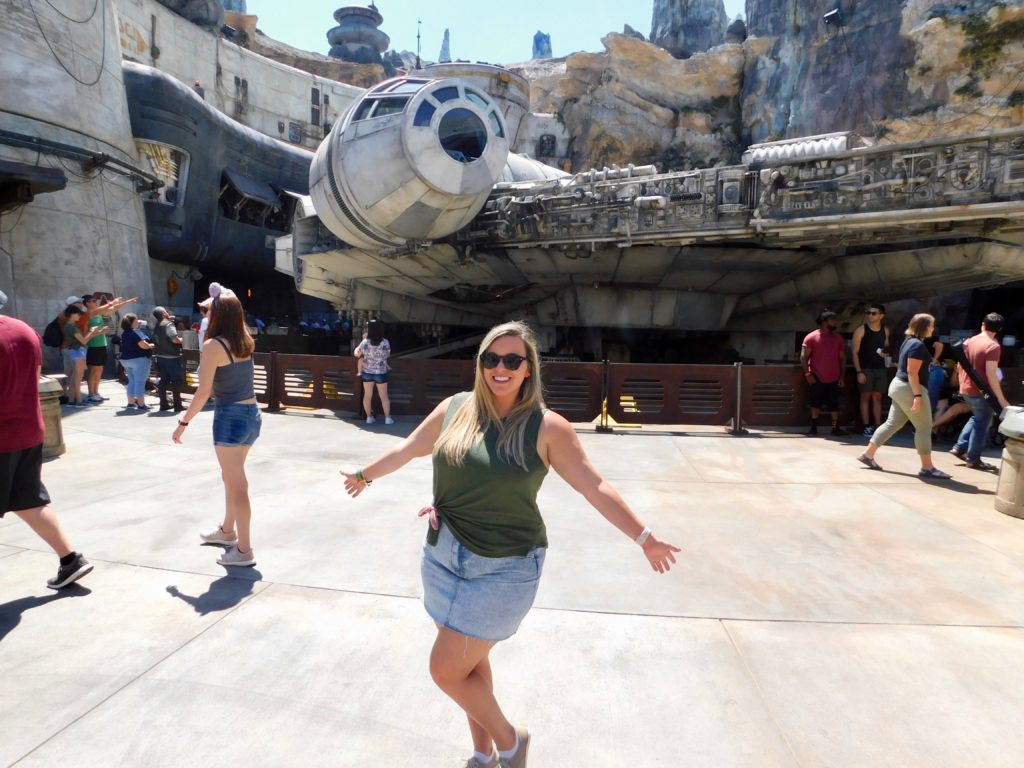 Off On My Journey!
Now it's time to start day 1 of my detox and food journey. Remember that I am doing this all with my physicians recommendations. I am not a doctor, please consult yours. Check back regularly here and on our Instagram for updates, tips, recipes, results and detox with us! We'd also love to hear your detox thoughts, tips, successes, failures, and comments.
Ready to start? Visit Detoxsoupdiet.com and use my discount code PIKE10 for 10% off products. No minimum order required!