We have a 15-month-old son who we have been taking to Walt Disney World since he was 5 months old. He had his first haircut at the Magic Kingdom and it's truly already his favorite place on earth. His face lights up every time he meets a character and he loves the attractions. We have probably been to Disney with him more than 20 different times including one week-long vacation and another weekend vacation, for his first birthday of course. Now, I realize that most people aren't going to be taking their baby THIS often to Disney World, but my experience taking him so often has given me great insight on taking a baby to Disney. Today I have 10 tips for bringing a baby to Disney!
*This post contains affiliate links. If you make a purchase after clicking any of these links we will be compensated. This is not a sponsored post, all opinions are our own.*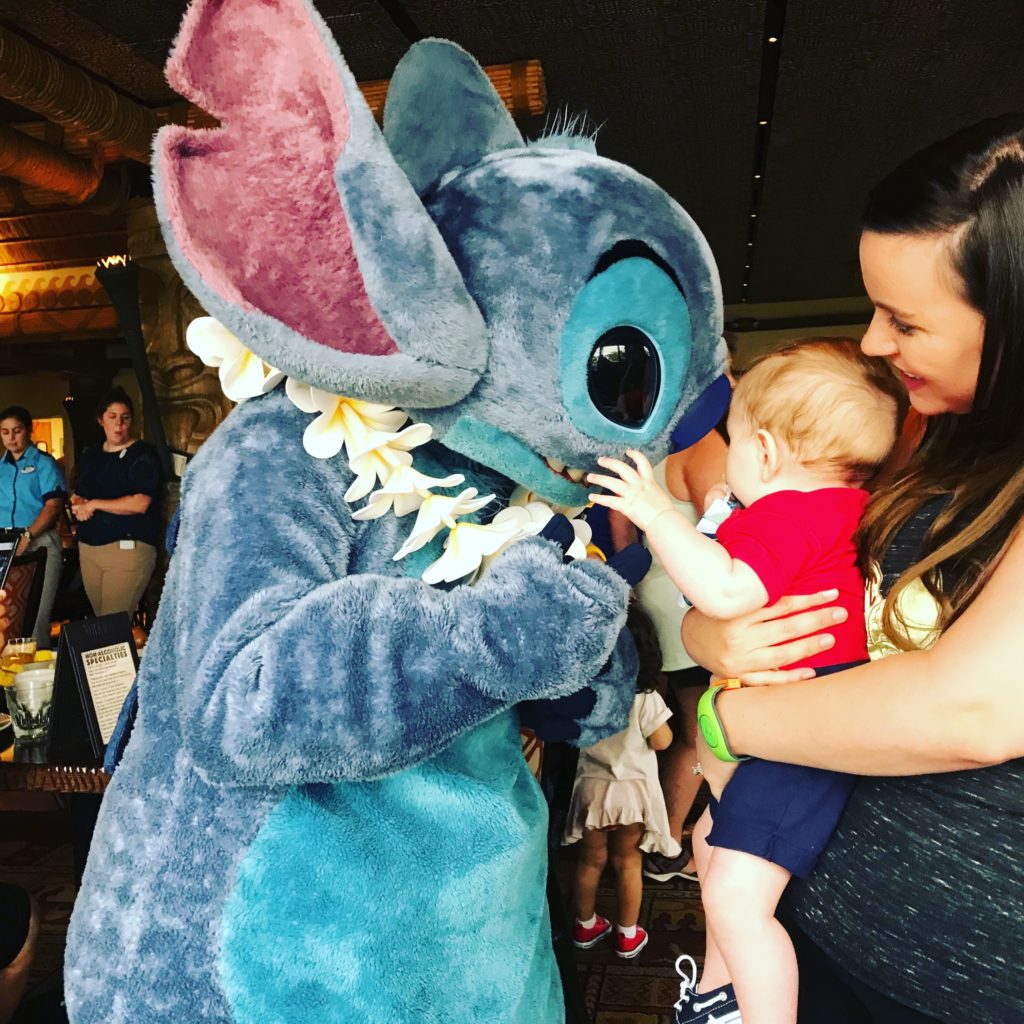 10 Tips for Taking a Baby to Disney
Bring a Stroller AND a Baby Carrier – Use the carrier when you have to park the stroller, especially in queue lines and rides. Use the stroller for resting, napping, and shade.
Use the Baby Care Centers – They have changing tables, places to feed baby and nurse.
Bring Snacks– You can bring in food, snacks and even small toys to entertain baby. This is super helpful queue lines or while waiting for others!
Use Rider Switch – Parents can each go on rides with height requirements alone or with others in your party.
Bring a Stroller Fan and Get Free Cups of Water from Quick Service Locations – it can get hot at Disney and you don't want baby overheated.
Be Prepared to Take Breaks – You will have to go slower with a baby and take breaks at any given time. If your baby isn't a stroller sleeper or if it's really hot out, go back at the resort for a nap.
See the Live Shows – They are often inside AC, perfect for all ages and don't have any height requirements. (Consider bringing headphones for loud noises like fireworks and babies ears.)
Babies Can Actually Ride A Lot of Attractions – Some of our favorites include Pirates of the Caribbean, Kilimanjaro Safaris, Toy Story Mania and Frozen Ever After.
They are Free!! – Children under age 3 don't need a ticket to enter parks and can eat free off parent's plates at buffets.
Babies Don't Need Genie or Lightning Lane Either – For attractions, you want to use Genie+ and Lightning Lane without a height requirement simply reserve for everyone in your party over age 3.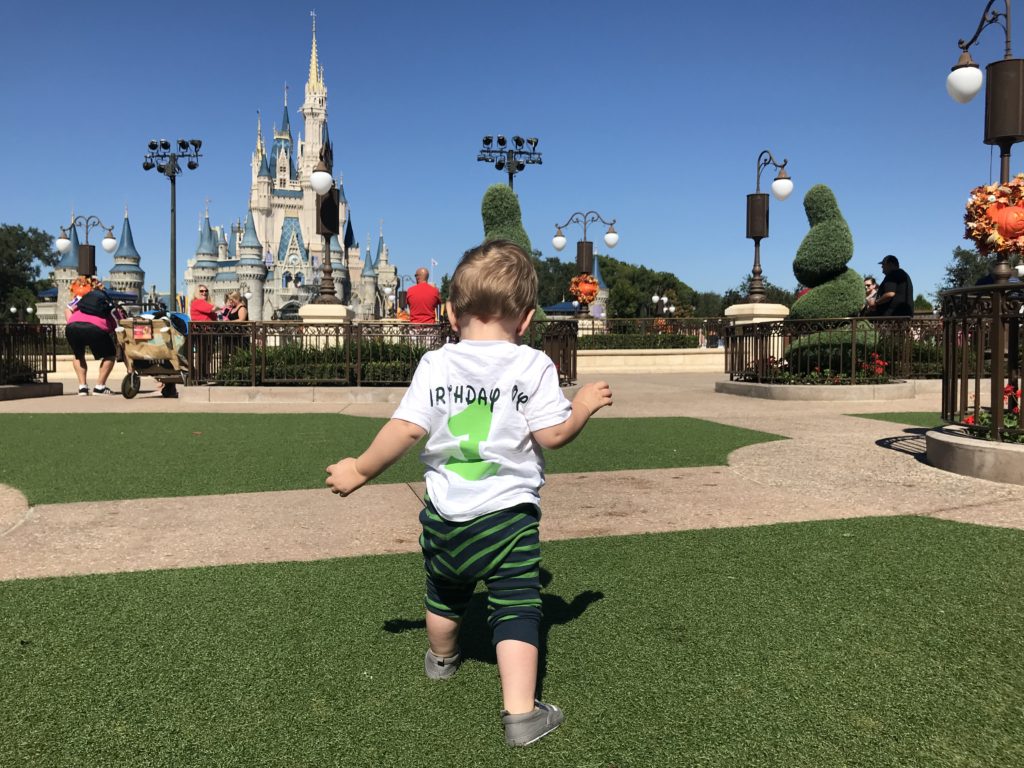 If you are heading to Disney with a baby have no fears! You are going to have a fantastic vacation and with a little planning make memories to last a lifetime. Have you gone to Disney with a baby or toddler? Let us know your tips for taking a baby to Disney in the comments!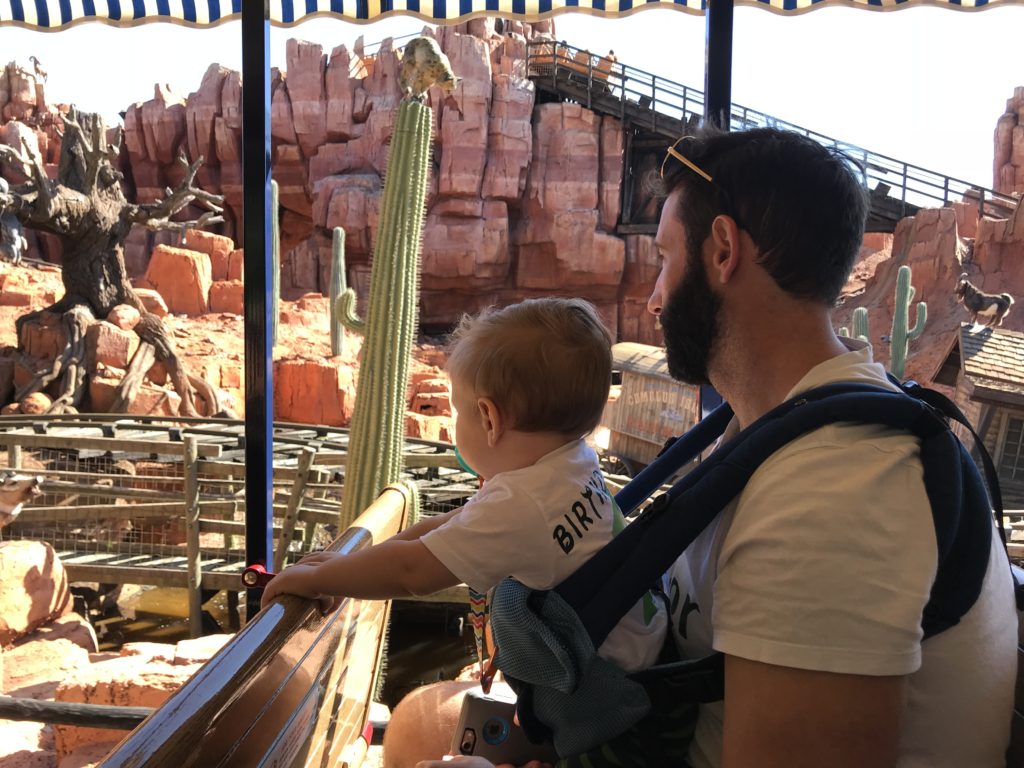 If you are looking for a carrier this is the one we use. LÍLLÉbaby COMPLETE™ All Seasons the must-have baby carrier for all ages and stages!