So, you've signed up to run in a runDisney race. You're training, you're planning what you will wear, you've asked for time off work, now you need to book somewhere to stay and start planning the Disney part of your runDisney race. There are many options for where to stay on any Disney vacation including when you're running in a race. I went over all the perks to staying on site in a previous post, so which Disney resort is right  for a race weekend?
Start With Your Budget
Disney resorts come in three categories, well sort of four, Deluxe, Moderate, and Value. The additional category is Deluxe Villa, but those are still Deluxe. Deluxes have the highest prices per night, Values have the lowest and Moderates will be in the middle. There are some other big differences between these resorts, but the price will likely determine where you can start. When you determine your budget consider you may be able to save some money on park tickets, by not going to the parks every day. You may also want to increase your resort budget a little knowing you will be spending more time than a typical Disney vacation at a resort.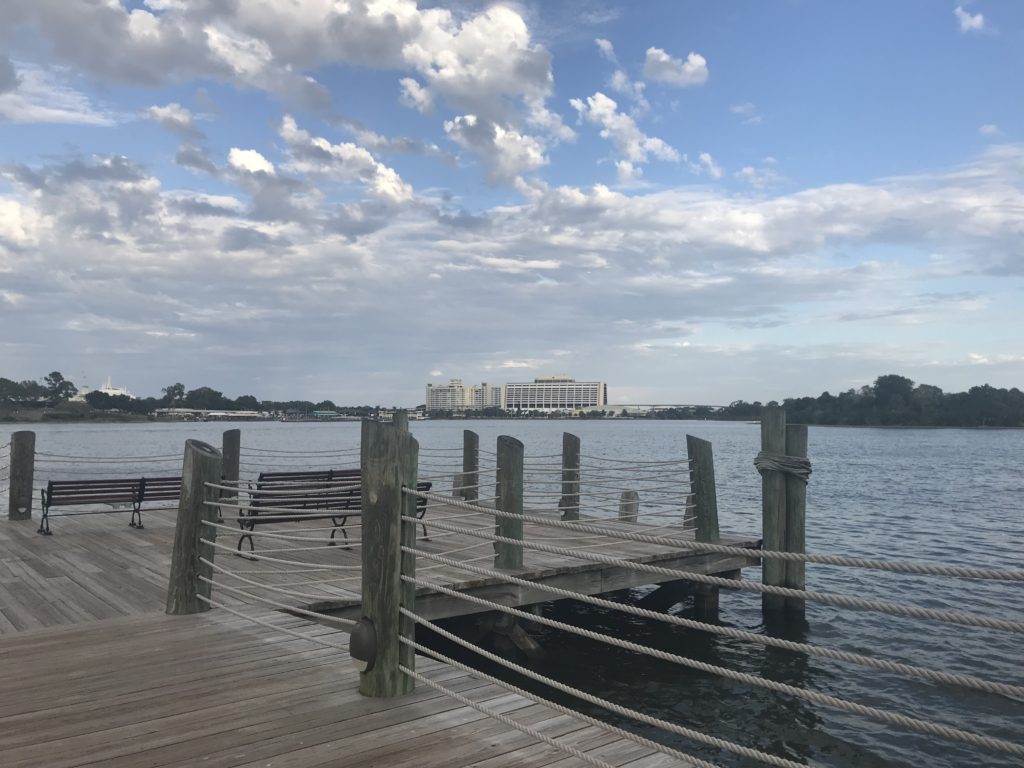 Consider the Resorts Amenities
When you are visiting Disney World for a vacation you likely plan to go to the theme parks. When you are visiting Disney World for a race week weekend you may or may not plan to go to the theme parks. If you do go to the theme parks, you probably will have at least one or two early nights and want to spend some time resting at your resort. This means you may want to have more activities available to you at your resort. You may also want to eat dinner the night before your race or breakfast after your race at your resort since that will be easy for you.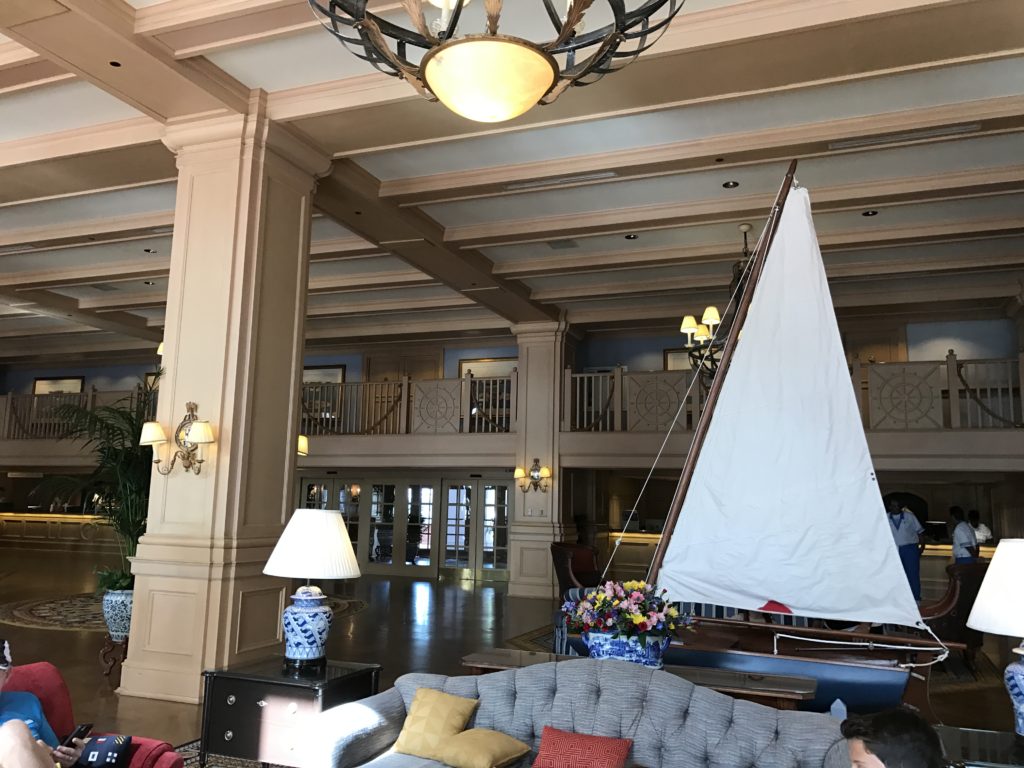 All of the Disney resorts have onsite restaurants, merchandise stores, pools, laundry, guest services and even some sort of running trail option. Values will offer only a quick service location, moderates will offer at least one table service location and one quick service location, and Deluxe resorts will offer multiple dining locations and in some of the most sought-after restaurants at Disney World. Deluxe resorts also offer the best pools and most amenities like campfires, lounges, fine dining, and the best transportation from ferries to the monorail. Value resorts do not have spas or hot tubs, which might be a big selling point to at least book a moderate resort especially after a long race.
If Budget Friendly Is Your Goal Go Value
The Value resorts are All-Star Movies, All-Star Music, All-Star Sports, Pop Century and Art of Animation. If you are on a tight budget or simply don't want to spend a lot of money, but want to be on Disney property for all the benefits like race transportation, Magic Bands, and extra magic hours then a Value resort will fit the bill. The pools are nice and big, but without hot tubs or slides and the only food options are quick service (cafeteria style) or a few things in the merchandise stores.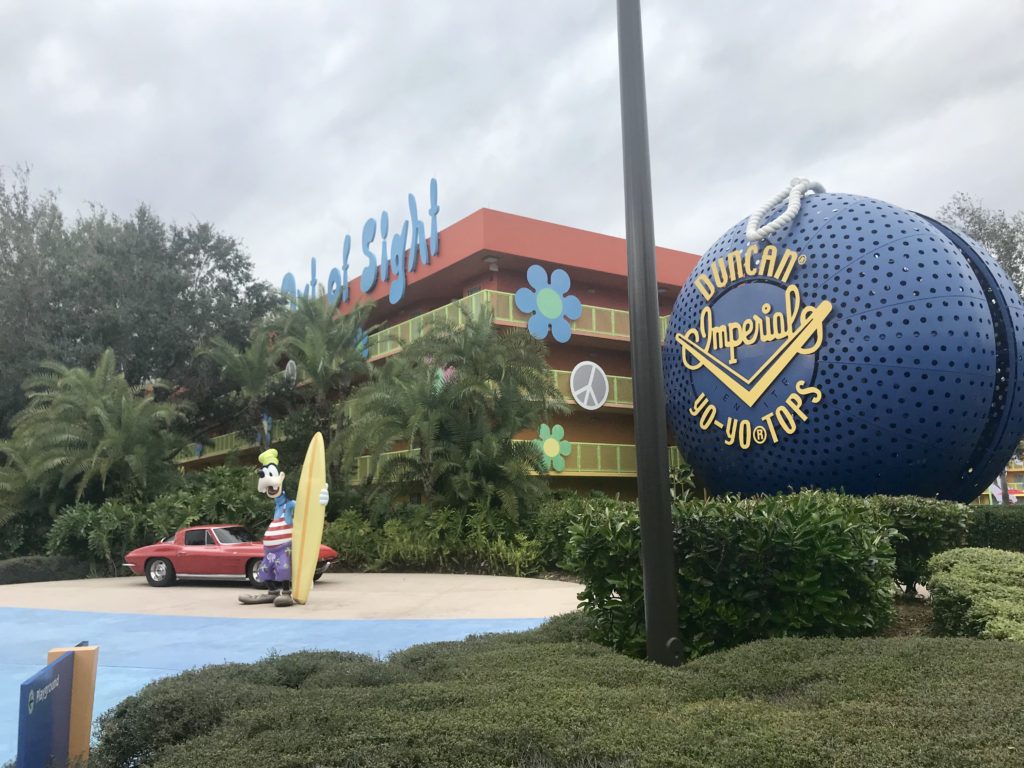 My favorite Value is Pop Century. The theming is still over the top and bright like all the Values, but it is a smaller resort with recently remodeled rooms and it has a dedicated bus service, which the All-Stars don't. They share buses between the three resorts to the parks. Art of Animation is also a great resort, but is larger and has a higher price point, so unless you want a family Suite or have a child who would love a Little Mermaid Room or the Big Blue Finding Nemo pool go with Pop Century. All of these resorts are close to ESPN Wide World of Sports Complex which is great getting to and from the Expo for packet pickup and kids races.
If You Want Amenities But Not the High Price Go Moderate
The Moderate resorts are Caribbean Beach, Coronado Springs, Port Orleans French Quarter and Port Orleans Riverside. resorts are really the perfect middle ground between Deluxe and Value. Moderate really isn't a good word, because these resorts are great. I have a hard time picking between them since I like them all. They have great beautiful themes, both table service and quick service restaurants on site and nice pools with slides and hot tubs.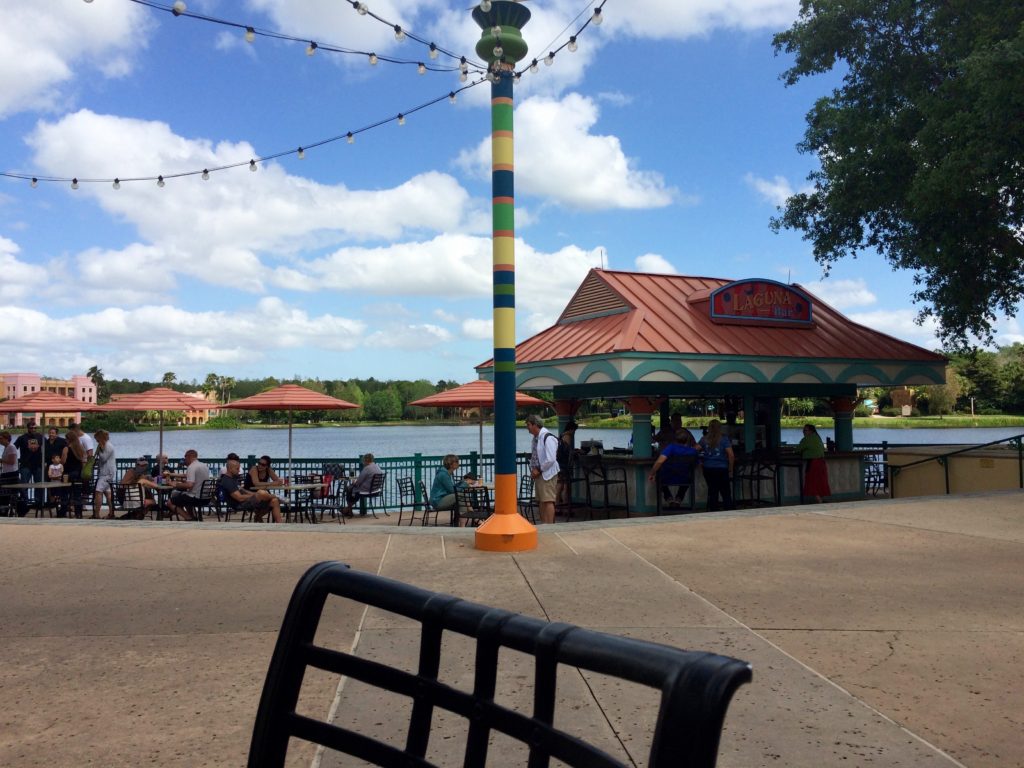 The only downside I see to them is the size. The moderate resorts are very large resorts. They have multiple bus stops around the resorts before heading to a park or race. This can be annoying on race day when it's early and you have to make a million stops before heading to the race or the buses fill up before getting to your stop and you stand and wait what feels like forever. Port Orleans French Quater is my first choice for a race weekend because of its smaller size, shares amenities with Port Orleans Riverside and has a ferry to Disney Springs. You really get a lot at that resort and I love being able to take a ferry to Disney Springs. Coronado Springs is another great moderate option because it has a fitness center which runners may enjoy.
If You Want It All You Need Deluxe
The Deluxe resorts are Animal Kingdom Lodge, Beach Club, BoardWalk Inn, Contemporary, Grand Floridian, Polynesian, Wilderness Lodge, and Yacht Club. These resorts are the creme de la creme at Walt Disney World. The best transportation, restaurants, amenities, pools, architecture, theming, and services. They all offer boating, except Animal Kingdom Lodge which offers animal viewing, amazing pools with slides and hot tubs, at least one quick service, one moderately priced restaurant, and one fine dining restaurant, a high-end gift shops, video game rooms, health clubs, and valet parking.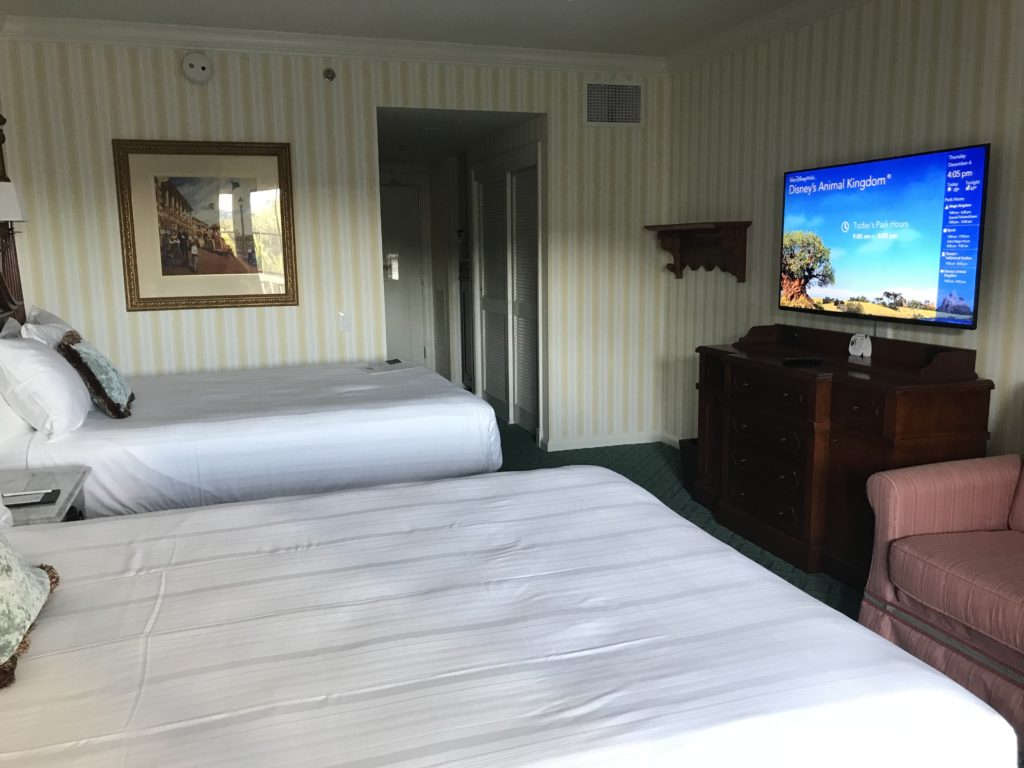 You really cannot go wrong staying in a Deluxe resort if it's within your budget. They are the most relaxing places to stay during any Disney vacation and even more so during a race weekend if you will be spending a lot of time in your resort. You have lots of food options and with all the amenities you could really stay the entire trip in the resort without needing to enter a park. My top pick for a race weekend would be any of the monorail resorts The Contemporary, The Grand Floridian and The Polynesian. You just can't beat staying on the monorail when you have tired legs. My second choice is Boardwalk or Beach/Yacht Club because of their locations you can walk or ferry to Epcot and Hollywood Studios and if you have spectators with you. Check past course maps, as The Boardwalk is often on part of the race and your friends and family could possibly watch from a balcony or step outside to see you run.
If You Want to Spread Out You Need A Deluxe Villa
The Disney Deluxe Villa Resorts are Animal Kingdom Villas, Bay Lake Tower, Beach Club Villas, BoardWalk Villas, Boulder Ridge Villas at Wilderness Lodge, Copper Creek Villas & Cabins at Wilderness Lodge, Villas at Grand Floridian, Old Key West, Polynesian Villas & Bungalows and Saratoga Springs. Villas are perfect for large families, anyone that wants to spread out or even cook. They all come with a kitchen or kitchenette (studios) and there are a lot to choose fun. These are Disney Vacation Club Resorts so they do tend to fill up quickly. Since they are Deluxe resorts, they have amazing theming, restaurants and the best amenities being deluxe resorts. Old Key West, Saratoga Springs and the Animal Kingdom Kidani Village being the most economical(and offer the least amenities and transportation options.
I love having room to spread out and it's nice to have a kitchen to make breakfast and snacks for the race morning. For value, I'd pick the Animal Kingdom Kidani Village or SaratogaSprings. Animal Kingdom Kidani Village is a gorgeous resort, and you can walk or ferry to Disney Springs from Saratoga Springs. For location, amenities and the actual resorts, I'd choose Bay Lake Tower, Polynesian Villas & Bungalows, or Villas at the Grand Floridian. You can't beat staying on the monorail and these are some amazing resorts with the best restaurants, theming, pools, gift shops and amentities.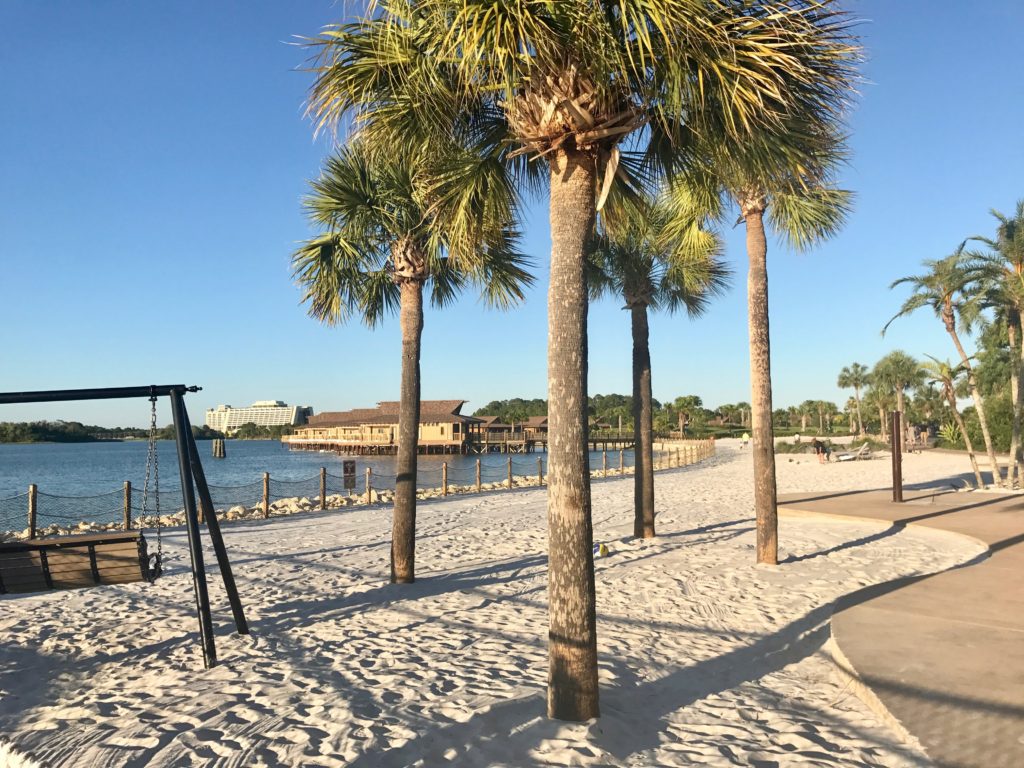 It's really hard to say what the BEST place to stay for a runDisney race is as it can really vary based on what you are looking for. I have my favorites. Have you runDisney before? Where did you stay and what did you think? Tell us in the comments!