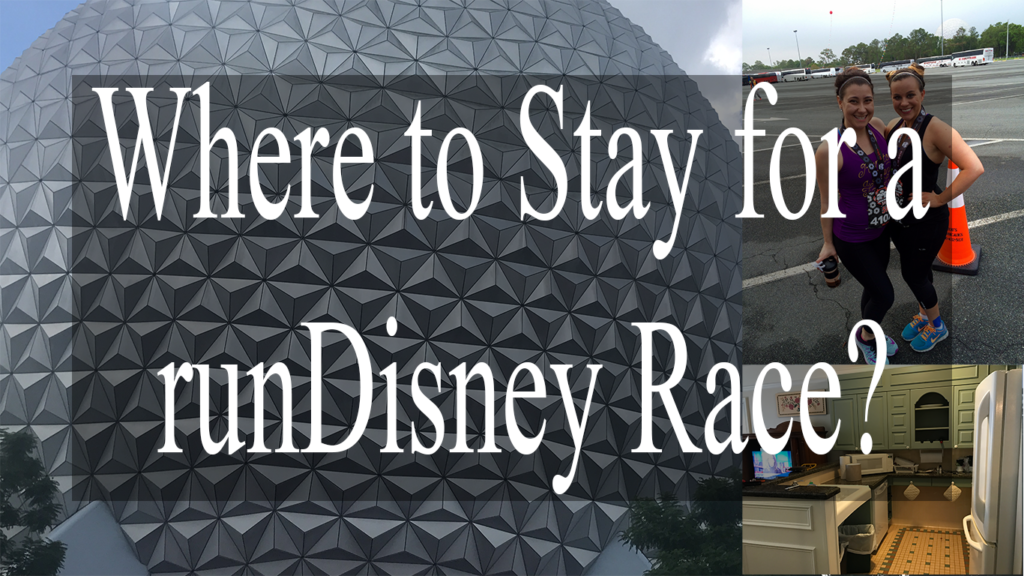 So, you've signed up to run in a runDisney race. You're training, you're planning what you will wear, you've asked for time off work, now you need to book somewhere to stay and start planning the Disney part of your runDisney race. There are many options for where to stay on any Disney vacation including when you're running in a race. In my opinion, you are crazy not to stay on site.
Why Is Staying On Disney Property Important?
I have stayed offsite and I have stayed at a rented house, and in condos. I live an hour away and could choose to drive, but I won't. Yes, those are all options, but you do not get the added value of magic bands, extra magic hours, ticket bundles, meal plans, early fast pass picks, free parking at the parks, and most importantly during a race weekend for is transportation. Your race will start as early at 5:00 am depending on what you are running. That means you will want to be at the race around 4:00 am and likely up around 3:00 am. You have to be in your corral at least 30 minutes before the race begins. Parking with long traffic lines are very likely, so if you are driving from an off-property resort you will need to plan to be there even earlier.
Having free provided race day transportation by Disney is really all it takes to get me to stay onsite for race weekend. This also includes transportation back to your resort from the race and to the expo. This is just a no-brainer to me. Staying on site is less hassle, less stress and I get more sleep along with all the other added bonuses of staying on Disney property. What else do you get by staying on site? Keep reading!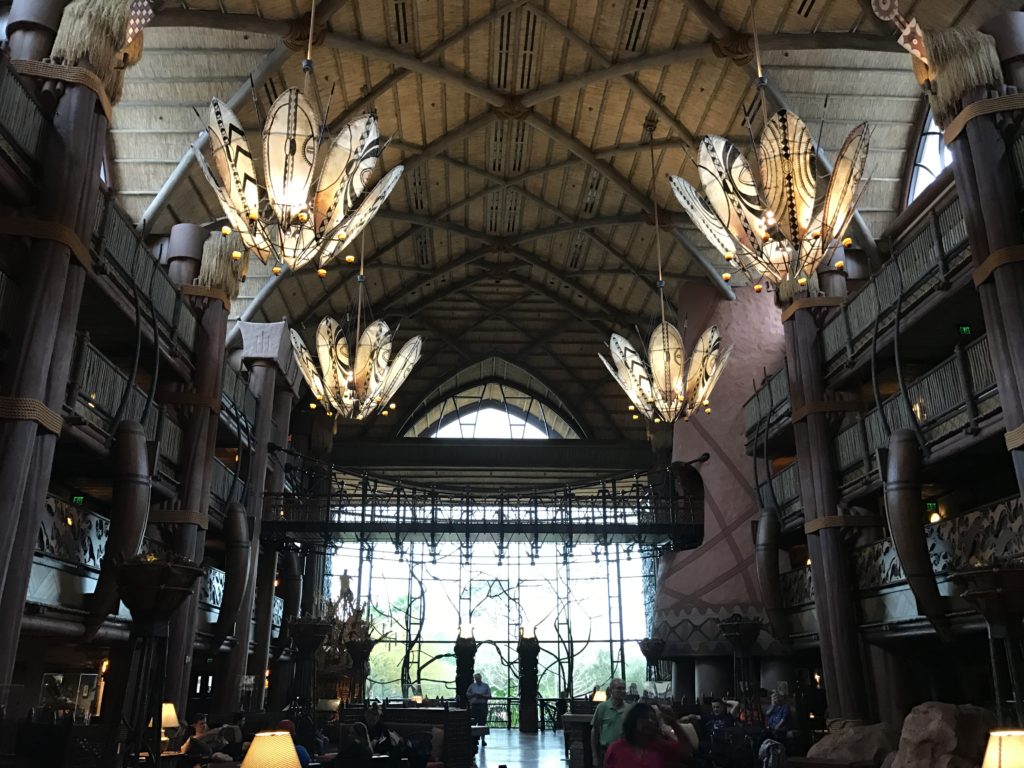 Transportation around Disney World
As a Disney Resort guest, you will get a number of perks. My favorite perk is being able to come and go from the parks as I please using the amazing transportation system. While this is a free service anyone can use, it really is a huge benefit to those staying on site. If you want to change clothes before dinner, take a nap in the middle of the day, spend half the day at the pool, or head to another park, Disney Springs or any other Disney attraction it's so simple. Just grab one of the buses that come about every 20 minutes, hop on a ferry or ride the monorail. The ferry and monorail only go to select locations, so make sure you check where they are headed before boarding. The only downside of the buses is that they do not go between resorts. If you have a dinner reservation at another resort you will need to get a bus to a park or Disney Springs and then switch buses. Transportation can also be slow, so plan plenty of time!
Transportation to/from the Airport
A stay on-site includes a ride to and from the airport on Disney's Magical Express. If you reserve this free option when you book your accommodations, Disney will mail your luggage tags to place on your check baggage. Once you land at the Orlando Airport you simply follow the signs for the Magical Express. No need to grab your checked bags. That right, Disney delivers them right to your room from the airport. After you arrive at your hotel, check in and head straight the parks. Your bags will be waiting for you when you return. (Disney warns it can take up to 3 hours for baggage to arrive and suggests taking important items and your Magic Band in your carry on.) The last day of your vacation Disney will get your boarding passes for you from select airlines and deliver them to your room along with the time you should expect to pick up the magical express for your departing flight. Typically this is 3 hours prior to flight. You can even check your checked bags at the hotel if your airlines allow it. It's a full service that I love using!
Using the Magical Express is invaluable to me! Not having to check my own bags or worry about transportation at all if amazing. Currently, it costs around $45 for shuttle transportation from local shuttle service, Mears for two people. A taxi can run up to $60.00. Renting a car is an option and can run anywhere for $25++ a day, depending on current rental car promotions.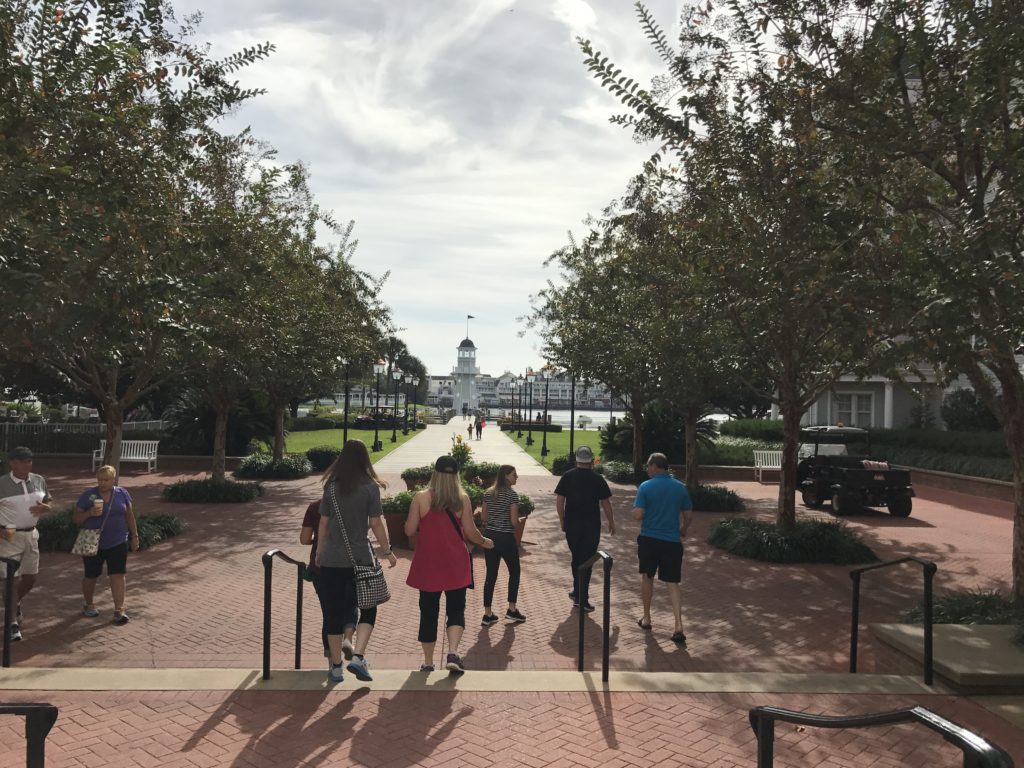 Vacation Planning at the Click of a Button
The Walt Disney World website gives resort guests a great tool for vacation planning.  You can create an account and link your reservation and park tickets. On the website, you can pick out magic bands, reserve the magical express, buy and link park tickets, reserve fast passes, make restaurants reservations and check-in online. As a resort guest, you will get first access to reserve select shows and attractions FastPass+ up to 60 days before arrival. Dining reservations can be booked up to 180 days before arrival.
Online Check-In
Disney's online check-in allows you to request your room location, add any room requests, request early check in/ check out. Instead of checking in at the lobby they will text you when your room is ready with your room assignment then you can go straight to your room and use your magic bands for room access.
MagicBands
After reserving accommodations at a Disney property, Disney will allow you to pick out a MagicBand. These are colorful wristbands that resemble a bracelet. Don't worry they are also removable and waterproof. You will use your MagicBand to unlock the door of your Disney hotel room, enter theme and water parks (with valid admission), check in at FastPass entrances, connect PhotoPass images to your account and charge purchases to your Disney Resort hotel room during your hotel stay.
Other Great Perks
When you stay on site, Disney will also send you all sorts of fun information leading up to your trip. This includes your resort information including important dates, such as when to pick out fast passes or select your magic bands. Not to mention the extra magic and amazing customer service that Disney World is known for!
Pricing For Every Budget
If your only reason for going offsite is the price, Disney has tried to make on-site vacations available for every budget. Disney Value Resorts and camping at Disney makes great options for those wanting to not spend a fortune on an already expensive vacation. There are Deluxe Villas onsite for larger groups that want more of a condo set up with a kitchen and multiple rooms. This is a great way to split costs if you have a larger group that wants more space.
Incredible Resorts
There are also specialty themed rooms and incredible views like a pirate room or theme park view at some of the resorts. These may be an extra cost but that can really enhance the magic especially if you are spending more time at your resort since you are running in a race and maybe resting more.
I promise I practice what I preach, I stay onsite when I am running a race. I already have my Disney resort reservation for my race in February.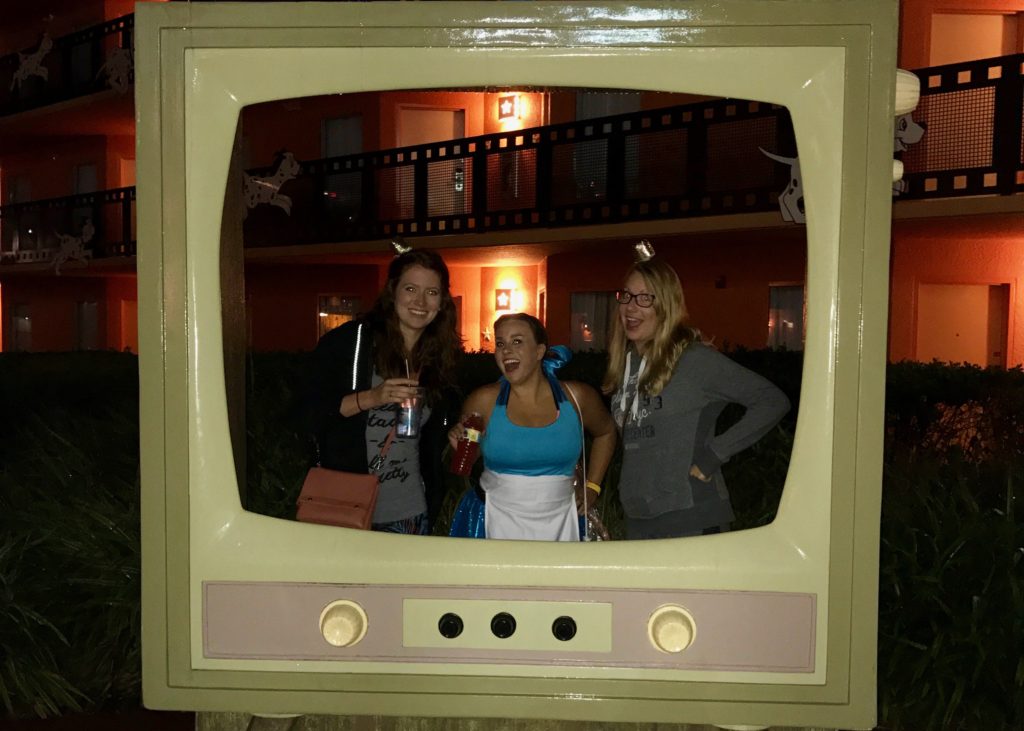 Which Disney Resort Should I Choose?
Now that we have gone over all the perks to staying on site, which Disney resort is right for a race weekend? Check out this post Disney Resorts For runDisney Races