I've looked high and low for a good place to resell and donate clothes. I love donating clothing to a good cause, but I also love the idea of making some money on clothes that are in great condition and giving them a new life in someone else's closet!
*This post contains affiliate links. All opinions are our own.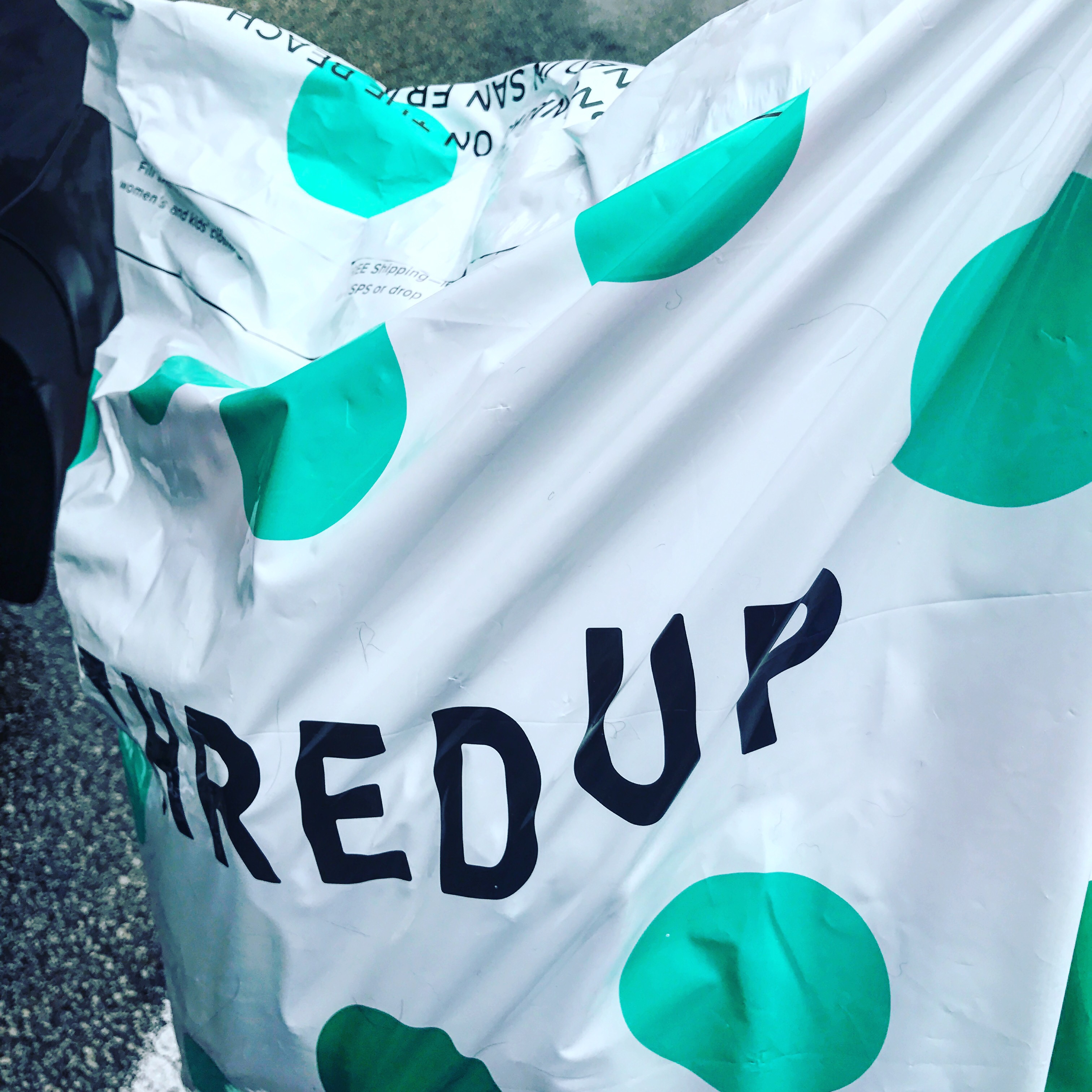 Why I Sent In My Used Clothes To ThredUP
I stumbled across ThredUP on another blog and decided to give it a try. The set up of their website was great. They have a diverse mix of great products listed and even high-end designers. I had some great clothes from stores like Banana Republic that were sadly now too small for my pregnant self. I needed to clear some room in my closet and rather than donating or trying a local reseller I wanted to see how my clothes would sell well on this site. It seemed super easy to use and they send you the kit for free. They take $4.95 (currently) out of your commission or payout for the shipping. Anything they don't take they recycle or donate, so you don't have to worry about getting back a huge bag of unwanted clothes or them just tossing them away.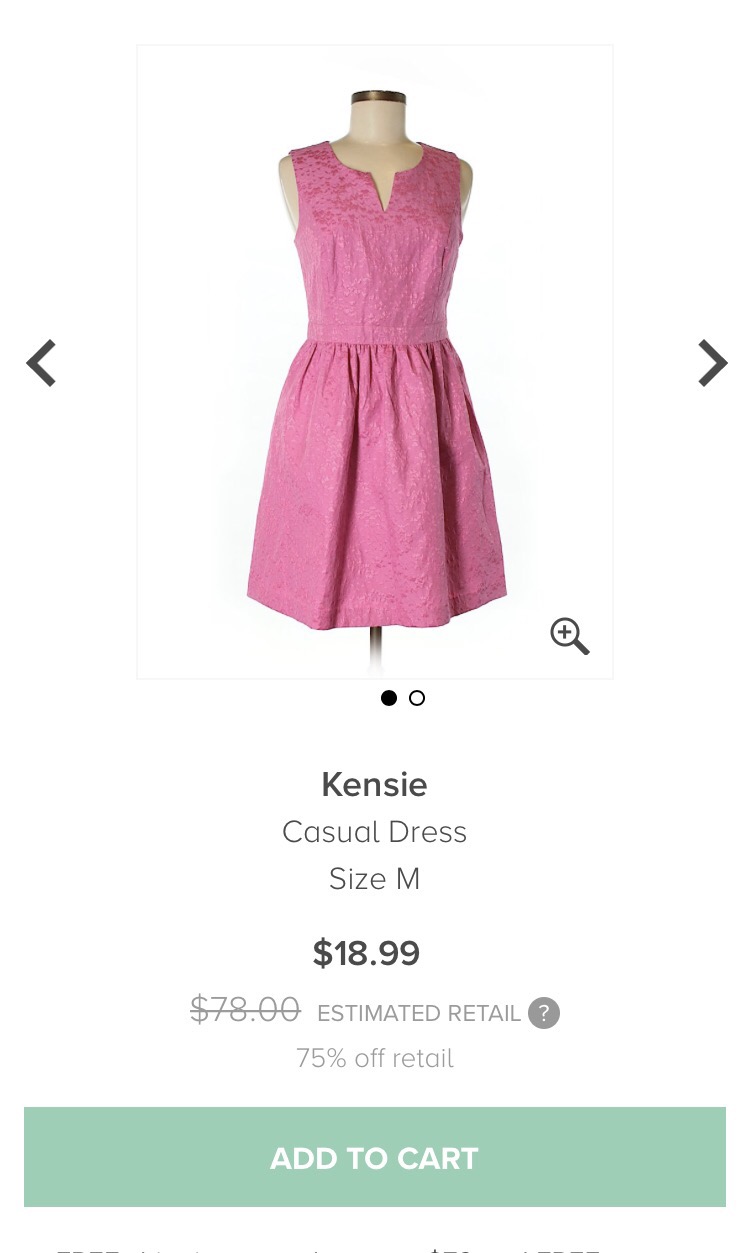 See it on ThredUP
How It Works
After signing up on their website and ordering a large clean out kit, I went through all my clothes and picked out in season items that I no longer needed and that weren't going to fit since I'm pregnant. I sent in around ten items, including a pair of shoes. Then I waited what felt like ages until they emailed me saying my bag had arrived. Shockingly, it took 3-4 weeks before they were going to process the bag, but oh well. The clothes were out of my closet to make room for new maternity clothing.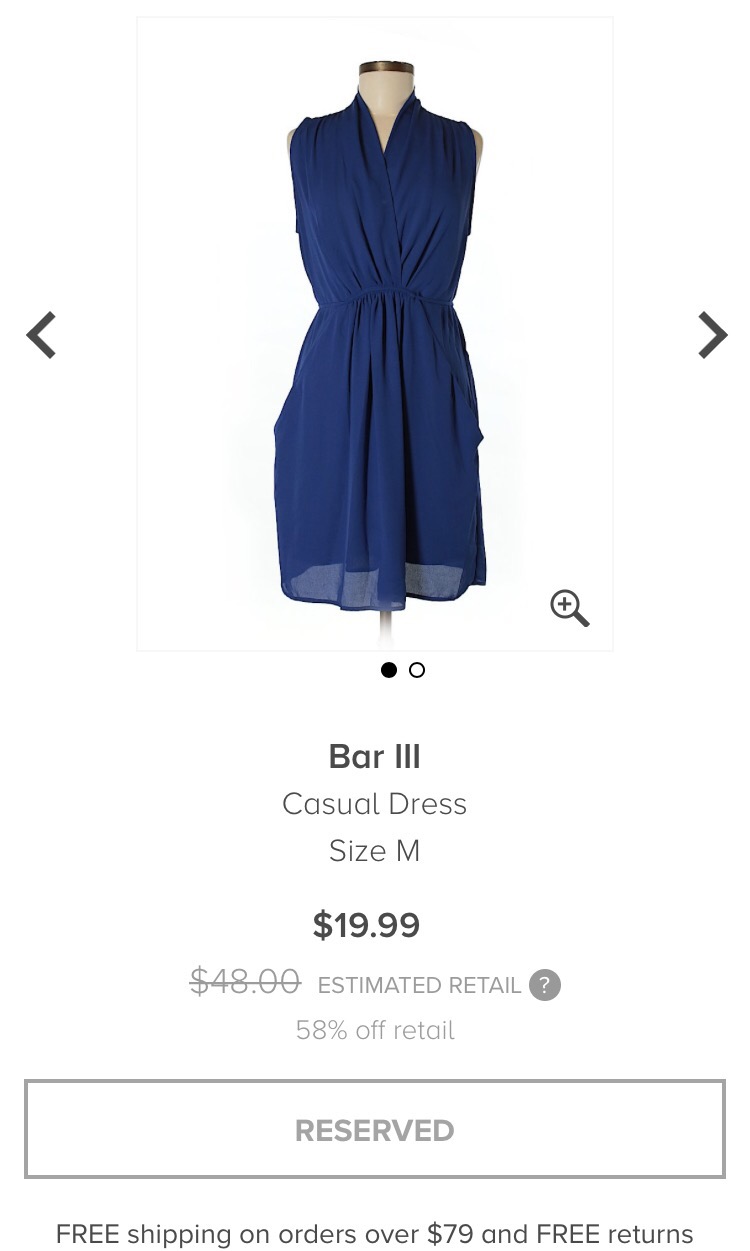 See it on ThredUP
What Happened With My Clothes
Finally about a month later, I got an email from ThredUP and it was a huge success! They took most of the items I sent in and I'm getting a nice payout! In the email they explaining the amount I was getting up front six items ($39.19) and that another four items were going to be sold consignment. I'll get 15-20% of the final selling price. It even had a link where I could see each item on their site. Let me tell you my clothes never looked so good, just look at the photos!
The shoes ended up in their clearance section and I was thrilled by that because while they still looked great, I'd worn them a lot! I can track the clothes as they sell. They even sent an email when the first item sold. Two of my items sold within hours, which was really cool and maybe that means they were priced too low (in my greedy opinion) or it means that I sent in awesome stuff!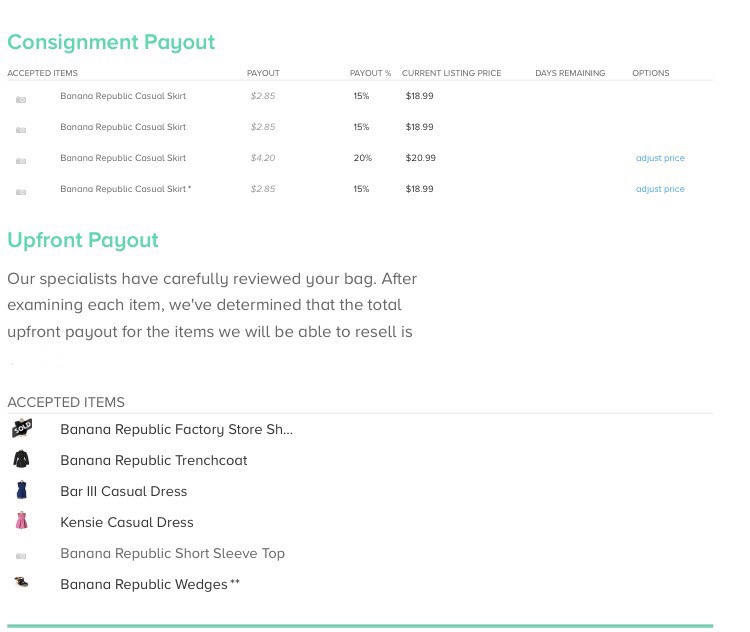 My Final Thoughts
If they don't take everything you send in they will recycle them for you, which I LOVE. When I tried my local resale place I got $6 total and came home with a huge bag of clothes that the sales clerk said didn't "fit" what they were looking for… This is so much easier and less rude! They send you a bag, you fill it, send it back and about a month later you get money. I made $39.19 of the six items that were paid up from and will get 15%-20% of the items being sold consignment. I can use that money for store credit or get a payout from them. Most likely I'll go with the payout. Even though I'll likely buy clothes from them, I'd rather have the cash in hand to decide.
ThredUP has great clothes, shoes, and bags up for grabs! The quality of their site is fantastic and easy to use, which is why I personally like this better than most of my local resell places. Selling and buying on Facebook is just too much work for me, but I do think this would work get for items that you try to sell other places and they don't! I highly recommend buying from them and sending in your unwanted clothes! It's such an easy way to donate clothes and possibly get some money!
Follow this link to ThredUP and get $10 towards your first purchase.