Our Teami 30 Day Detox is done! We did all 30 days without skipping a single day and the results were beyond what I anticipated! Being a skeptic I am never a believer is fad "detoxs" and was a little worried when I signed on for this one. Since it was an all natural tea and a lifestyle change instead of chemicals in a pill or a hardcore diet I decided to give the Teami Detox a try. Not only did I LOVE the results, I LOVE LOVE LOVE LOVE their teas. I've already purchased two of their other tea blends, Relax and Profit! They taste delicious and the tumblers are so easy to make tea in. Here is my Teami 30 Day Detox review!
You can read what exactly we did for our detox here.
*This post contains affiliate links and we will be compensated if you make a purchase after clicking on one of these links. All opinions are our own. This simply helps keep this blog running.*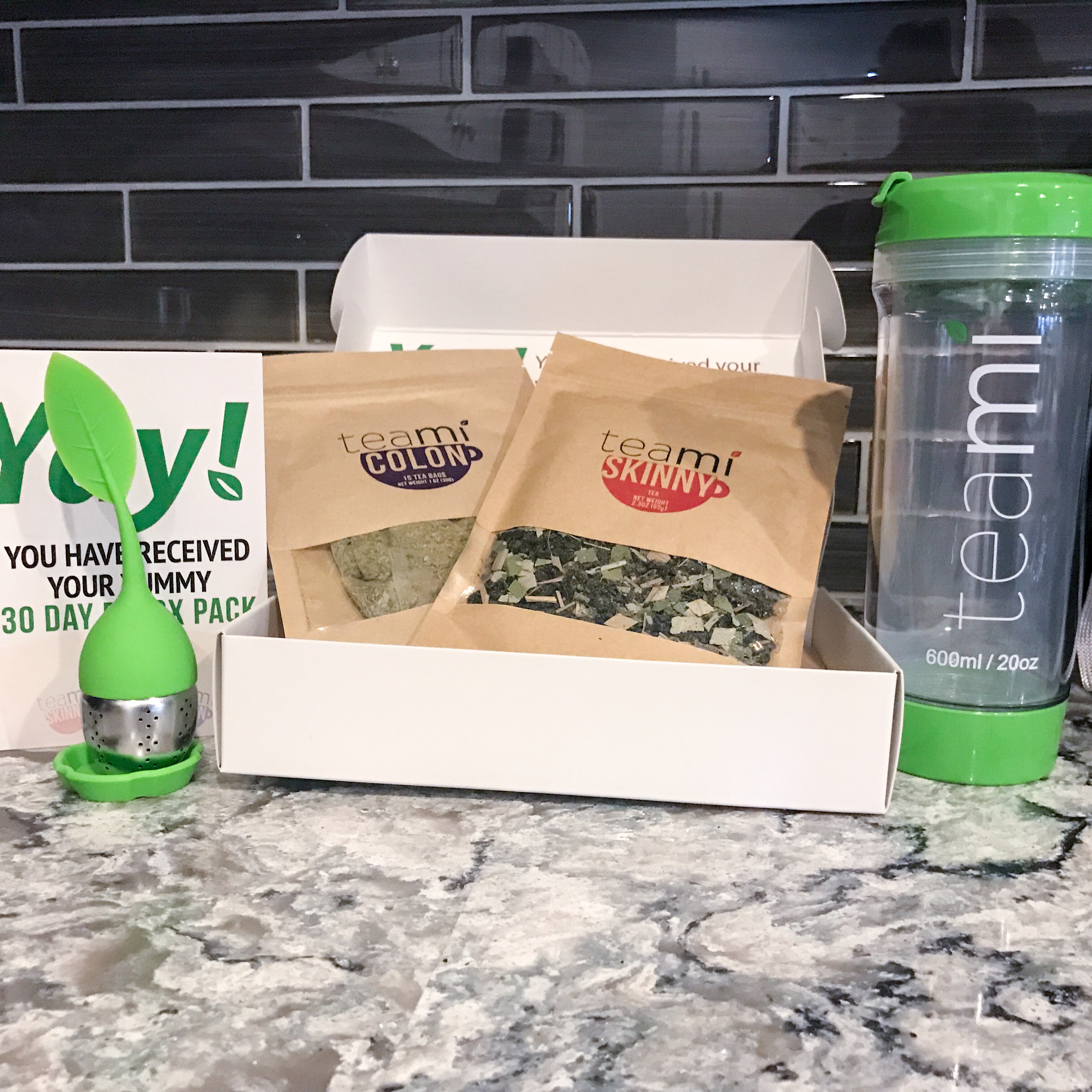 Let's recap. My husband and I did a detox and lifestyle change. I chose the Teami 30 Day Detox. Basically, we ate as healthy as possible with clean eating,and drank two types of Teami tea to help rid our body of toxins and chemicals. You can find more info about the detox here.
If you are interested in trying this detox head over to Teamiblends.com and use code THEPIKES for 10% off products.
Review of Teami 30 Day Detox
On this detox, we drank the Teami Skinny and Teami Colon Cleanse teas. The skinny tea tastes really good. If you like green or white teas you will probably like the skinny tea. The colon cleanse tea is a little more bitter, but I still didn't have to add anything to it. You can add honey if you don't like the taste. The name seemed a little weird, but you don't need to be afraid of going to work or not sleeping. The colon cleanse tea did not make us have any late night trips to the restroom or anything like that!
The skinny tea was very simple to make and an easy swap from coffee in the morning. Actually, it took me less time to make the tea since all I had to do is pour hot water in the tumbler, add tea and go. I was a huge coffee addict and I thought this would be my biggest struggle. It was such a simple swap that I haven't had any coffee since I stopped the 30-day challenge.
Every other night we drank the colon cleanse tea. This tea was as easy to make at the skinny tea. Before bed, we made hot water and let the tea steep for 1-2 minutes then threw away the tea bag. In the morning the tea made things move naturally without any discomfort for either of us. I always made sure I gave myself a little extra time in the morning before going to work just in case, but I don't think it was really needed. There was one time we accidentally steeped the tea too long and I did have some cramping the next day, so watch how long you steep the tea. I think we let it steep for 5 or more minutes.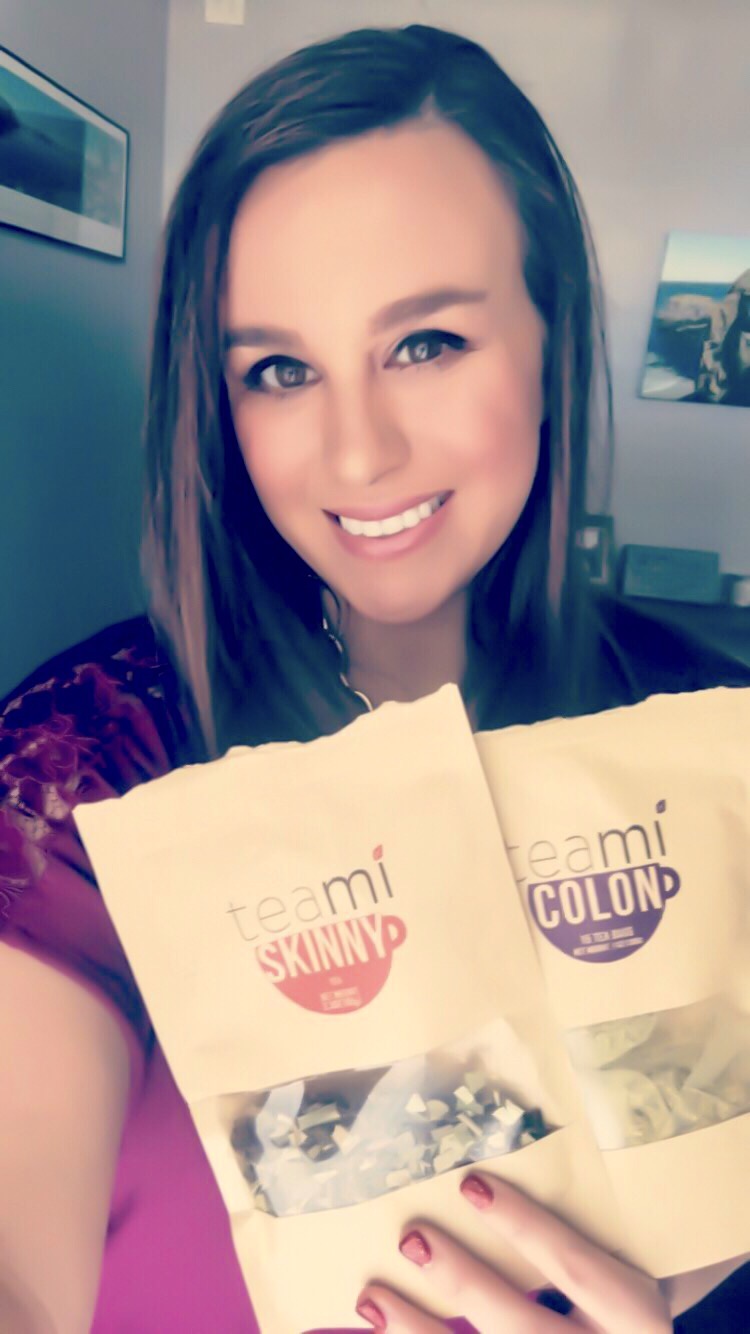 Results
I am so happy with results of this detox. I was really skeptical as I said, but in the first week, I lost 2lbs. Then the scale stopped moving, so instead of freaking out, I hid away the scale until the end. My husband and I both noticed our bloating going away completely. I've had stomach problems forever, so this was huge for me. I didn't even realize how bad it was until I didn't have it anymore. My body feels so much cleaner and I somehow feel lighter. My skin actually broke out pretty bad and is finally starting to clear up. I imagine this is from toxins I was getting rid of, but I'm not 100% sure.
At my final weigh in, I was shocked the scale really did move! Along with the bloating being gone, my tummy is flatter. I lost 5lbs and my husband lost 9lbs. It's actually really hard for me to loose weight, so I was shocked when I lost 2lbs in the first week and so happy with 5lbs overall. We did as well as we could, but we weren't perfect with our diet/exercise.
Overall, I think the Teami 30 Day Detox was a complete success and I am now a huge fan of their teas. I don't think any detox is a quick fix, but I do think this was a perfect way to jumpstart a great new lifestyle with a cleaner body!
If you are interested in trying this detox head over to Teamiblends.com and use code ThePikes for 10% off products.