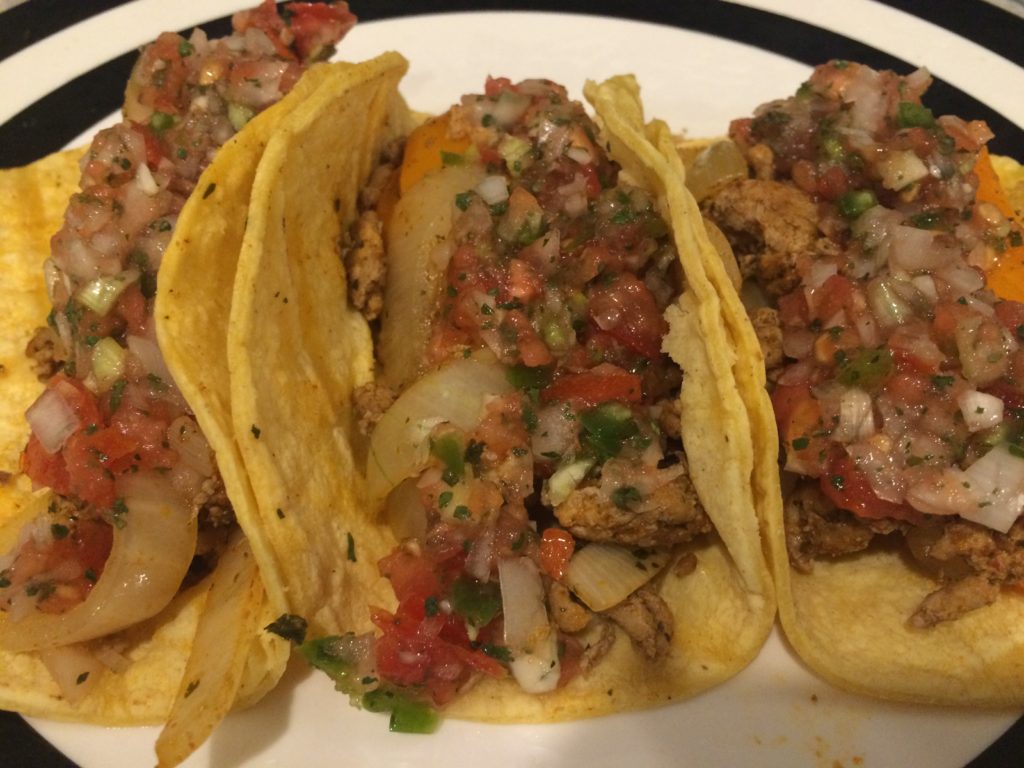 Our honeymoon is just around the corner! I am so excited and can't get Mexico off the brain that I decided to make these tacos. My goal for these tacos was to use as many colors as possible. To me Mexican food is all about flavor and using a wide variety of colored fruits and vegetables that thrive there. This recipe uses red, orange, white and green veggies and one green fruit.
This simple recipe can make a quick and easy dinner that's also healthy. One switch I almost always make when making tacos is the meat. I use low fat turkey meat instead of beef. This recipe is gluten free, dairy free and can be modified for any diet. Healthy modification/leftover idea, place over lettuce for Fiesta Taco Salads.
Fiesta Tacos Recipe
Ingredients:
1lb ground turkey
1 tomato
1 onion
1 jalapeno
2 garlic cloves
1 lime
1 orange bell pepper
3 green onions
1 tbsp cilantro
1 tbsp cumin
1 tbsp paprika
1 tsp red pepper
 corn tortillas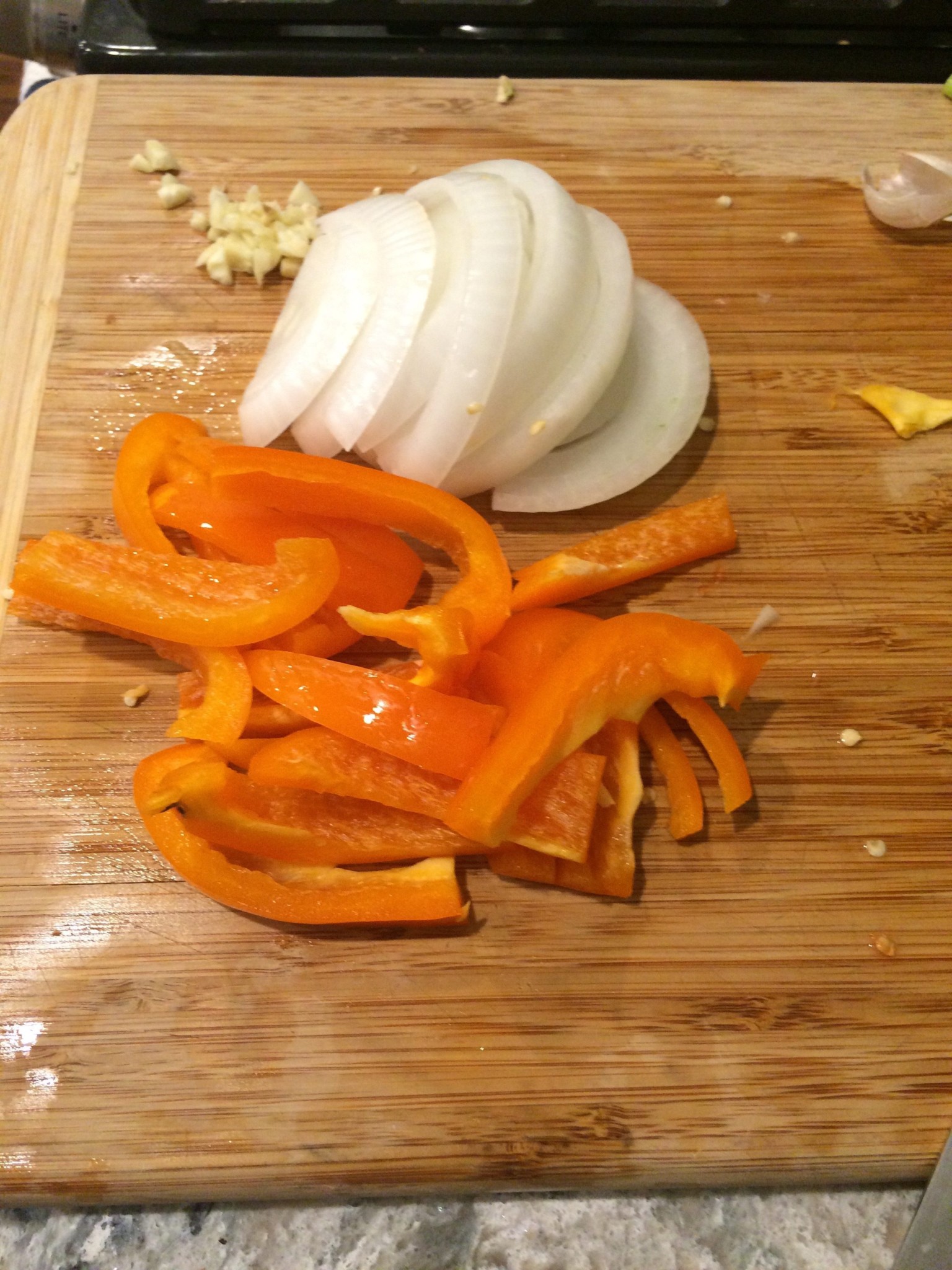 Slice the vegetables and add the cilantro, tomato, jalapeno, half the onion, green onion and half the garlic to a blender. Squeeze half the lime over the veggies. Save the orange bell pepper, half the onion and half the garlic for later.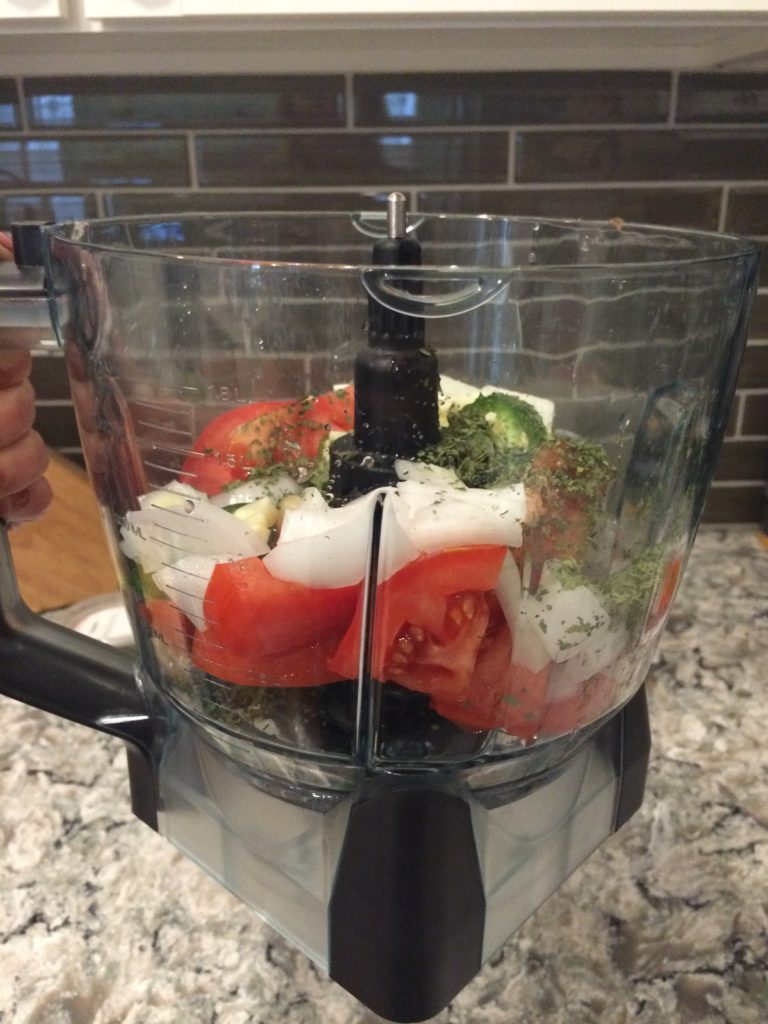 Heat up a skillet on medium heat and begin to brown the turkey. While this is happening blend your veggies. I used the chop setting to chop and mix them without getting a smooth blend.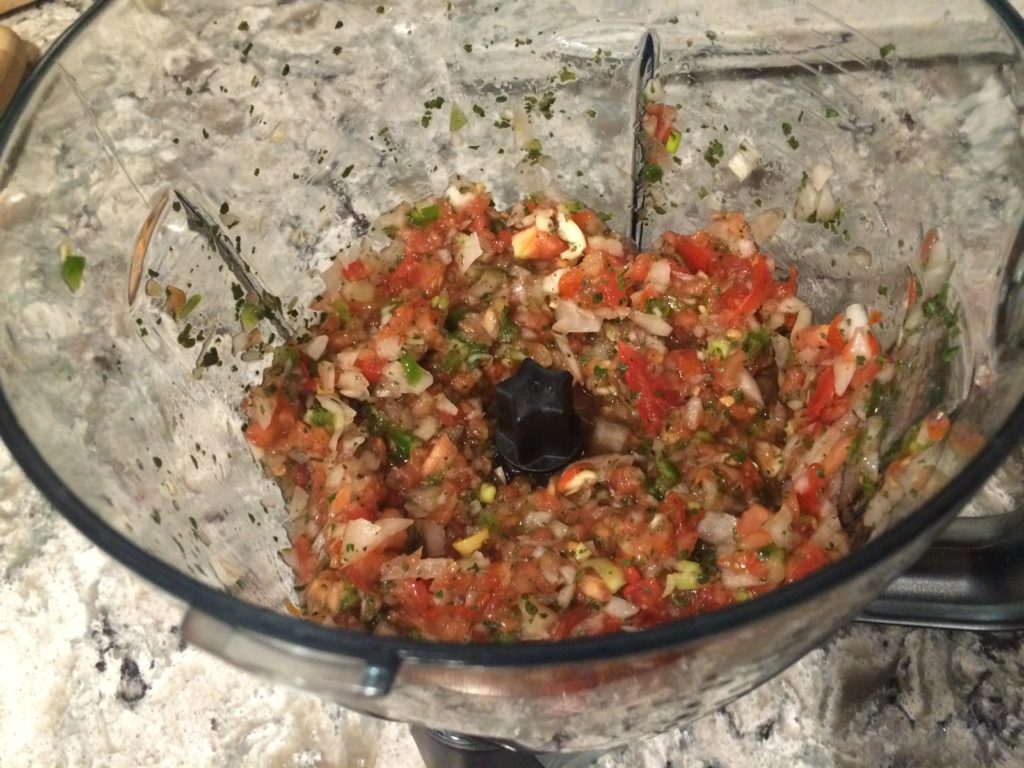 Set aside your salsa while you finish your turkey.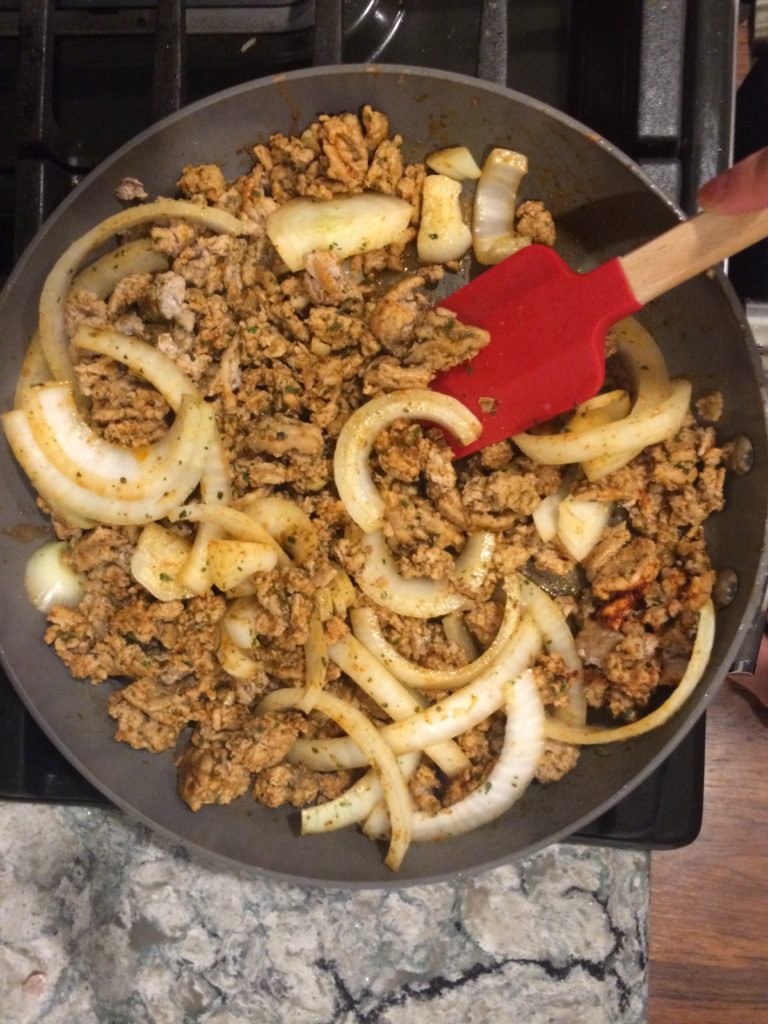 Once meat is browned add the cumin, paprika and red pepper. Mix and then add the orange pepper, remaining onion and garlic and mix together.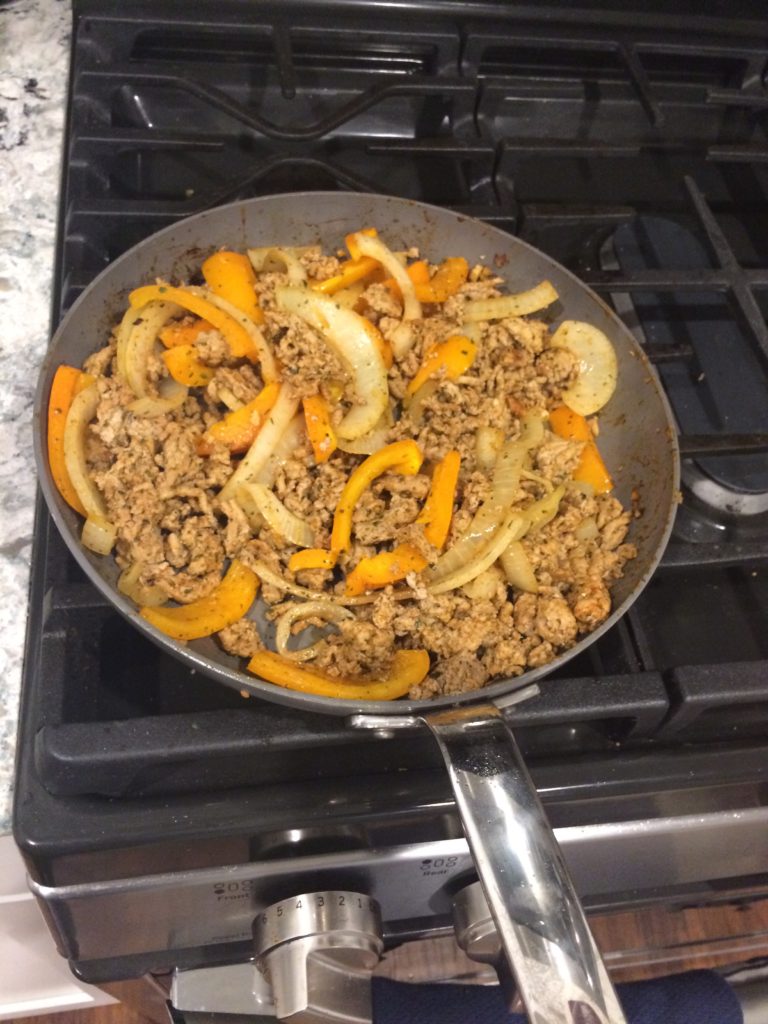 Let cook until vegetables are tender and serve on warm corn tortillas adding the salsa and squeezing some lime on top!
Instructions:
Start by slicing all of your vegetables and mince the garlic.
Put aside the orange pepper, half the onion and half the garlic to add to meat.
Heat a large skillet on medium heat with a little olive oil.
Place the ground turkey in the skillet and begin to brown the meat.
Add the tomato, jalapeno, green onion, 1 tbsp cilantro,  half the garlic, half the onion to a blender.
Squeeze 1/2 of the lime on top and "chop" the vegetables until chopped and mixed, set aside salsa. Be careful, the salsa should be chunky and not blended.
Add cumin, paprika, red pepper to the meat and mix well.
Add the remaining onion, orange bell pepper and garlic.
Cook until vegetables are tender.
Serve the taco meat on warmed tortillas and top with the homemade salsa.
Squeeze the remaining lime over each taco and Enjoy!
Time: 15 minutes
Serves: 4-6 people