We spent close to two weeks traveling around London, Dublin, and Paris last summer while I was pregnant. With amazing public transport and great walkability, it was so easy to travel Europe while pregnant. Our first and last stop was Dublin. In this post, I will go over where we stayed and what we did on our babymoon in Dublin on Day 1. After you finish this post move on to Part 2 and Part 3.  Also, tuned for posts about our other destinations!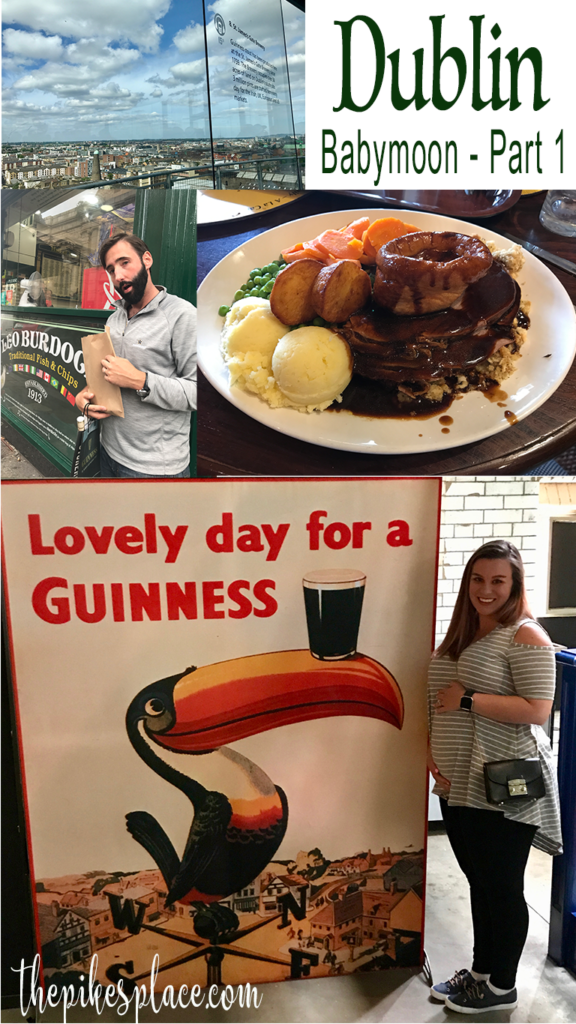 Dublin is near and dear to my heart. In college, I lived in Dublin for 6 months studying at Dublin City University in Santry on the outskirts of Dublin. Our babymoon was almost 7 years exactly from when I last stepped foot on the emerald isle and I was so excited to return. My husband had never been to Dublin or actually any of the cities we visited on this trip. I had been to all three, but naturally, I'd spent far more time in Dublin than anywhere else. This led us not to do as many touristy things as maybe we would have if I'd never lived there before.
Dublin Babymoon Day 1
Lunch at Black Lion Inn
After checking into our hotel mid-morning and leaving our bags with the bellhop, we walked to a nearby restaurant, the Black Lion Inn, on the suggestion of the hotel. They serve a daily carvery and it was a great first traditional Irish meal. My meal was roast beef, with mashed potatoes, peas, carrots, roast potatoes, stuffing and a popover all covered in gravy. It was pregnancy heaven. I believe my husband got the fish instead of the roast beef, but I was too excited about my meal to care. The restaurant is really a pub that serves lunch. At many places like this one, you will order from a counter kind of like a quick service, where you pick out what sides you want with your protein. Except they have a buffet style carving station and it's amazing. It's also usually a good value for your money. Our meal was around 20 euro for both of us.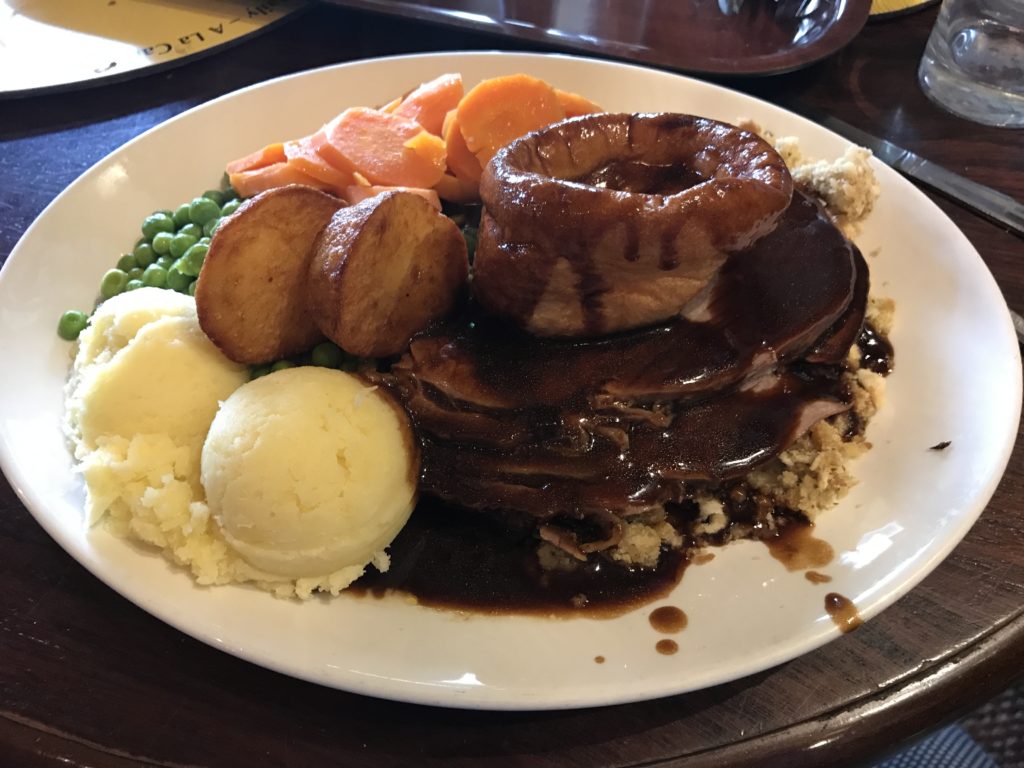 Guinness Tour
Our room was now ready to get into, so we went back to the hotel after lunch to rest and get cleaned up. Finally! It was about an 8-hour flight and we felt gross. Even though I was pregnant we couldn't miss a trip to Guinness. I got tickets online for their self-guided tour. You get a designated time and don't have to wait in line to go in. You also get a free pint of Guinness and get to try samples on the tour, so more beer for Matt! (You'll see a trend here since we did a few things like this on our trip and Matt just always got extra to drink.)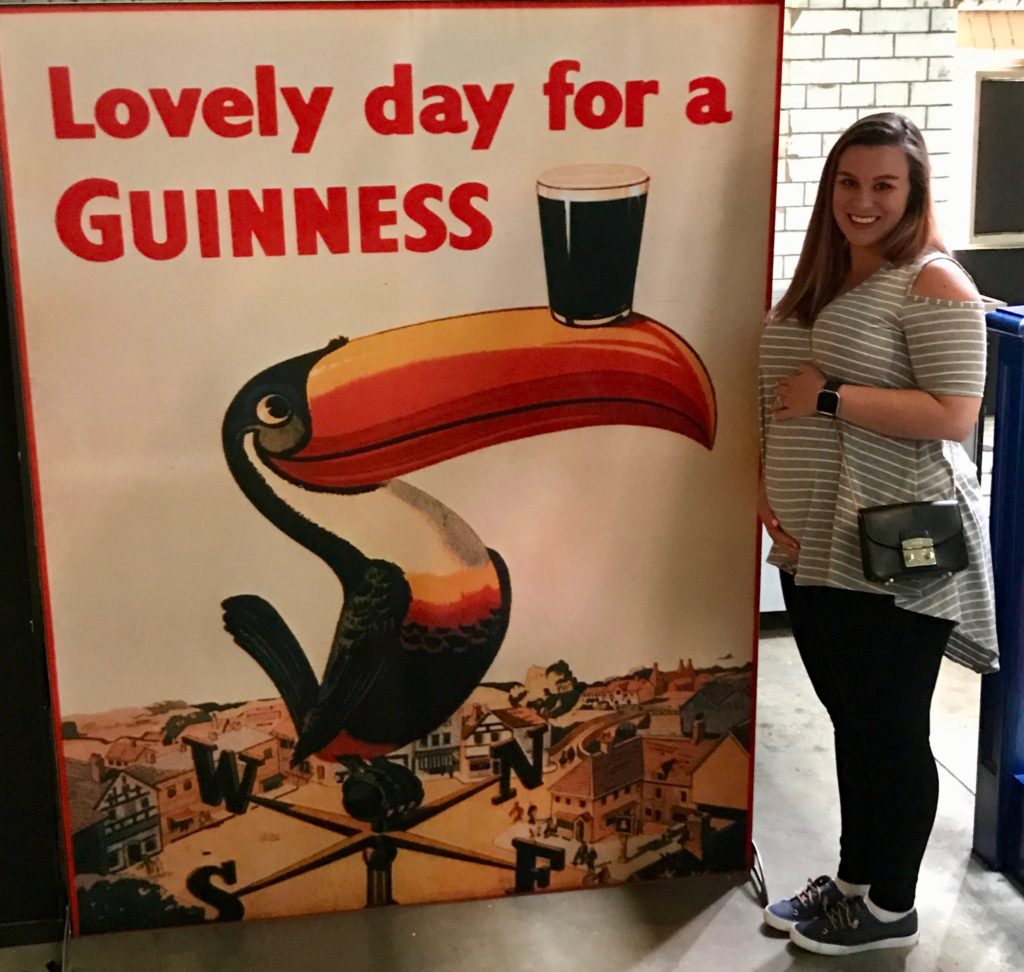 Guinness Tour Continued
We walked to the correct bus line stop near our hotel and took it just a short distance to Guinness. The tour is a wonderful self-guided tour and very interactive with tons of photo spots. I highly recommend it, even with children. The tour takes you on a self-guided walk through the original Guinness storehouse taking you through the process of making Guinness, its history, marketing and Guinness today. There are multiple interactive stops with guides explaining key details. The tour ends at their 360 bar on top of the storehouse with incredible views of the city. There is a large merchandise shop they would love you to visit on our way out. We got a fun poster. I highly recommend purchasing tickets in advance before you arrive and book a time before the sun sets so you can see the wonderful views.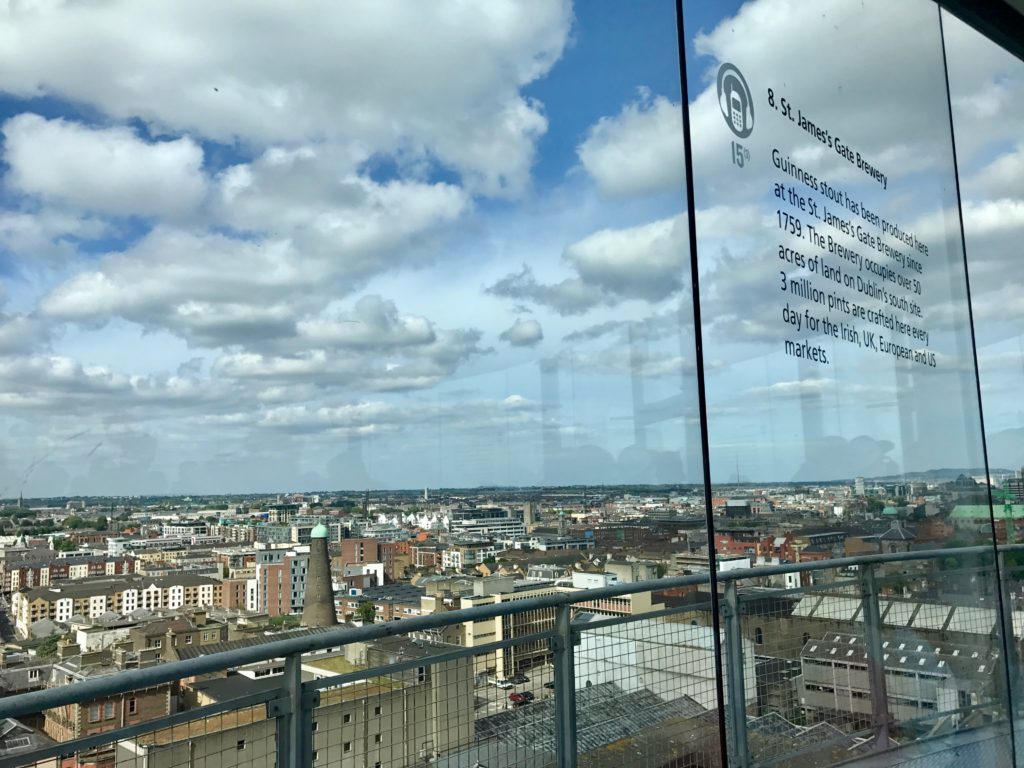 Temple Bar
After Guinness, we hopped back on a bus and got off around Temple Bar. Temple Bar is a place and a pedestrian street. For a long time, tourists have been visiting the area to hear live traditional Irish music and get a drink or four. It is VERY touristy and not very traditional, but still a fun place to walk around and say hey I went to Temple Bar. In my college days, it was a fun place to go out when people visited and it's where I celebrated my 21st birthday. I had to take Matt to get a drink in the same bar that I'd celebrated being legal in the USA. The singer at the bar we went to was playing Wagon Wheel, so that gives you an idea how "Irish" it's going to be. If you're hungry, there are plenty of slightly overpriced, but good restaurants in this area. If you've read some of my other travel posts, you may know that my rule of thumb is that I won't eat somewhere that has someone outside with a menu. My favorite is the Porterhouse.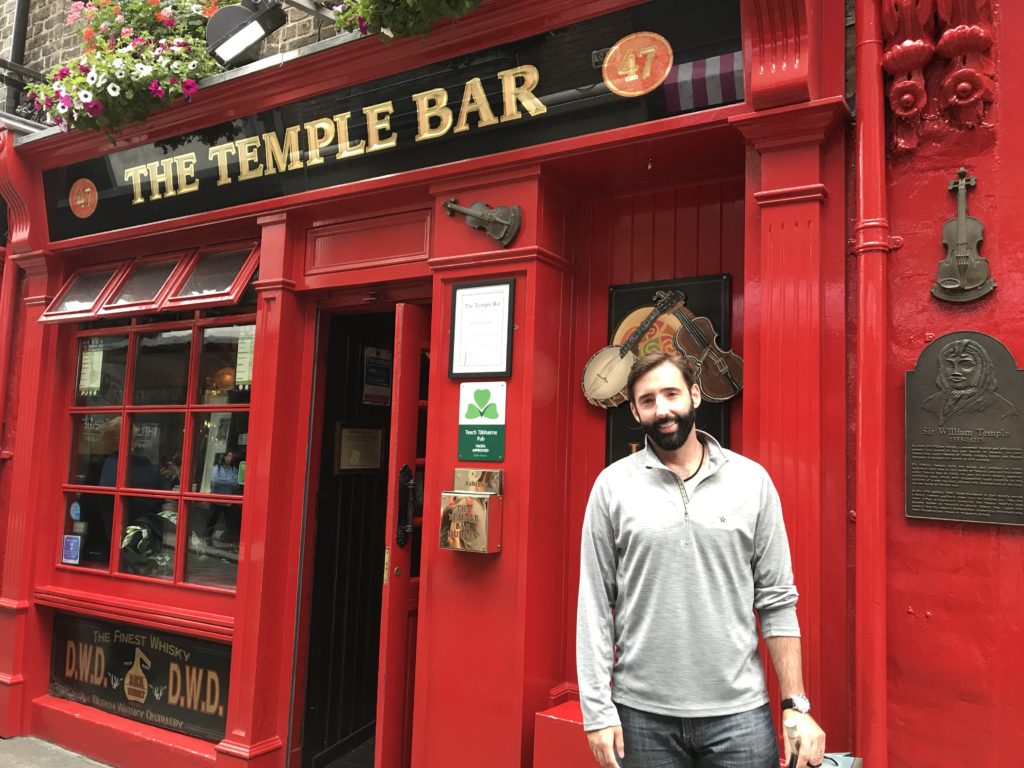 The Palace Bar
At this point, I apparently wasn't done watching my husband drink, so I took him around the corner from Temple Bar to The Palace Bar. The Palace Bar is a Victorian bar with an extensive whiskey menu and they often have live Irish music. This is a really fun and quaint little bar where you can try amazing whiskeys or soda water for the preggo ladies. It was around the time the business day was closing, so it was full of locals catching a drink after work and I love the atmosphere. Even pregnant it was very fun to hang out and chat with the locals around us.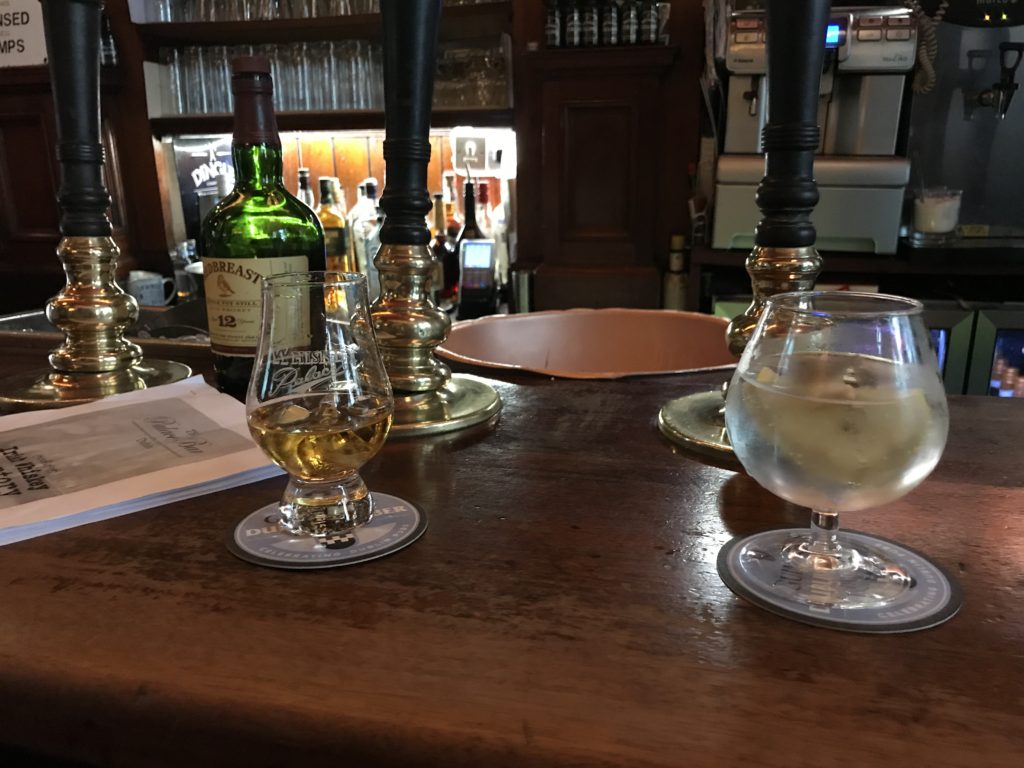 Leo Burrocks Fish & Chips
Finally hungry and sick of watching Matt drink, we stopped at one of, if not, the most iconic fish and chip spots in Dublin. Leo Burdock Traditional Fish & Chips has been selling the fried fish and chip goodness in Dublin since 1913. It's just a small place where you walk inside to a small counter and order for take away. Matt was extremely confused by this concept, but it's really not hard. There's a small menu with not too many options and you just order exactly what you want. You'll need to ask and possibly pay for any sauces as well.

It was a perfect dinner stop on the way back to our hotel early to get some much-needed rest. Matt loves fish and chips and actually ate it almost every day and in every city of our babymoon. I'm a big fan of their chicken and chips and in Matts top two of the trip. To end our first night, we sat in our hotel eating fish/chicken and chips on the bed and watched a
n Irish soap opera. It was the perfect ending to a great start to our babymoon!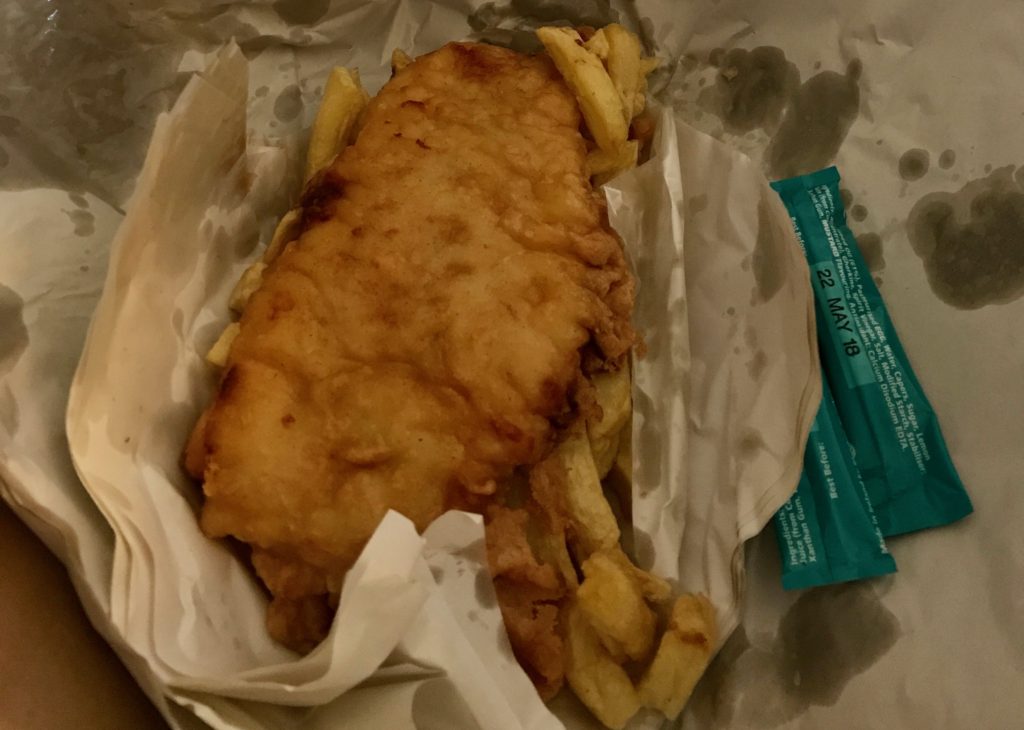 Where to Stay
You have lots of options on great places to stay in and around Dublin. Since we are Americans we are fond of American style modern hotels and members of Hilton rewards. We like to use this to our advantage and rack up points as we travel as Hilton has hotels all over the world and normally are similar to U.S. hotels that we know we like. Therefore we stayed at Hilton Dublin Kilmainham Hotel.
We enjoyed the convenience of this hotel. It was an easy walk to catch a bus or grab a taxi at the front door. The hotel was a small Hilton that included a bar, restaurant, and allowed access to a gym and pool downstairs. We ate the restaurant our last night and it wasn't our favorite meal, but still very good.  My husband used the spa, while I put my already sore feet in. It was very relaxing. Be warned you do need a swim cap if you intend to swim.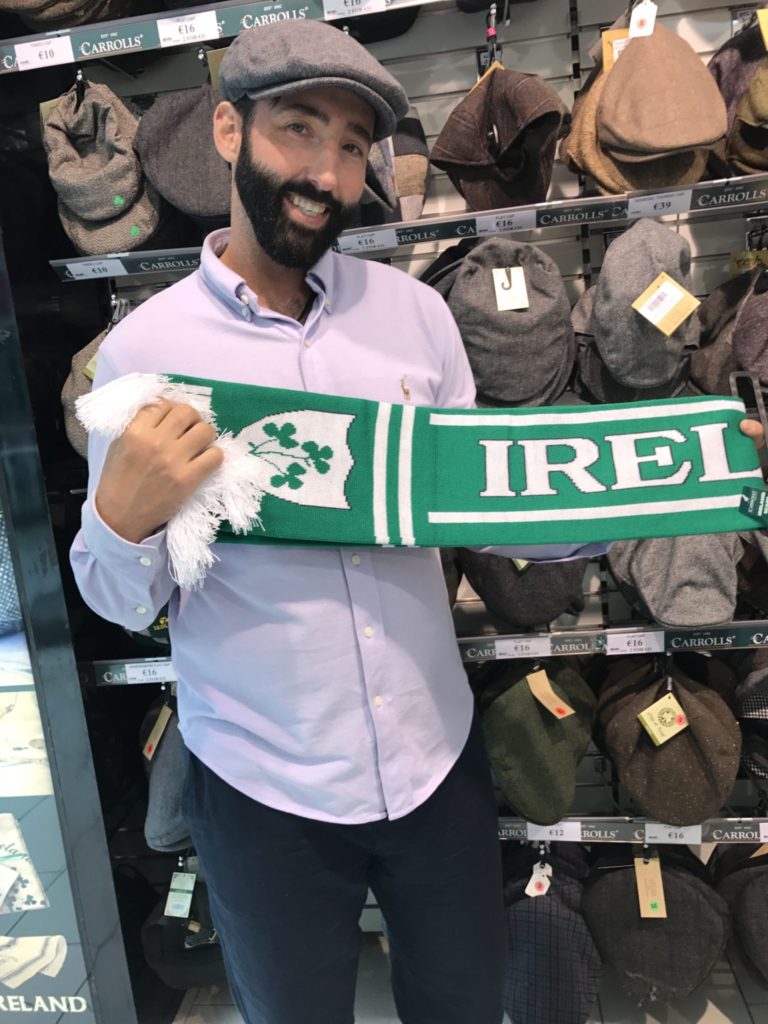 Transportation
To get from the airport to the hotel we used the Airlink bus, which you can pay for and pick up right at the airport baggage terminal. You can take this bus from the airport to many locations around Dublin. If it doesn't drop you off right at whatever hotel you are staying at, you can get a quick taxi right to your door.
Dublin is an easily walkable city normally, but when you are pregnant you may not want to walk everywhere. Our hotel was just outside the main city center, so I was not about that walk. We got a Leap Visitor Card, which you can buy in 1, 3 and 7-day increments. We purchased ours at Bus & Travel Information Desk (T1 Arrivals). The Leap card included fare for the Airlink bus and all other transportation we needed within the city (besides taxi) and even a day trip using the DART rail line.
Airlink 747 & 757 airport bus services
All Dublin Bus scheduled services (not valid on tours)
All Luas (tram) services
DART and Commuter Rail in the Short Hop Zone (all of Dublin city and county)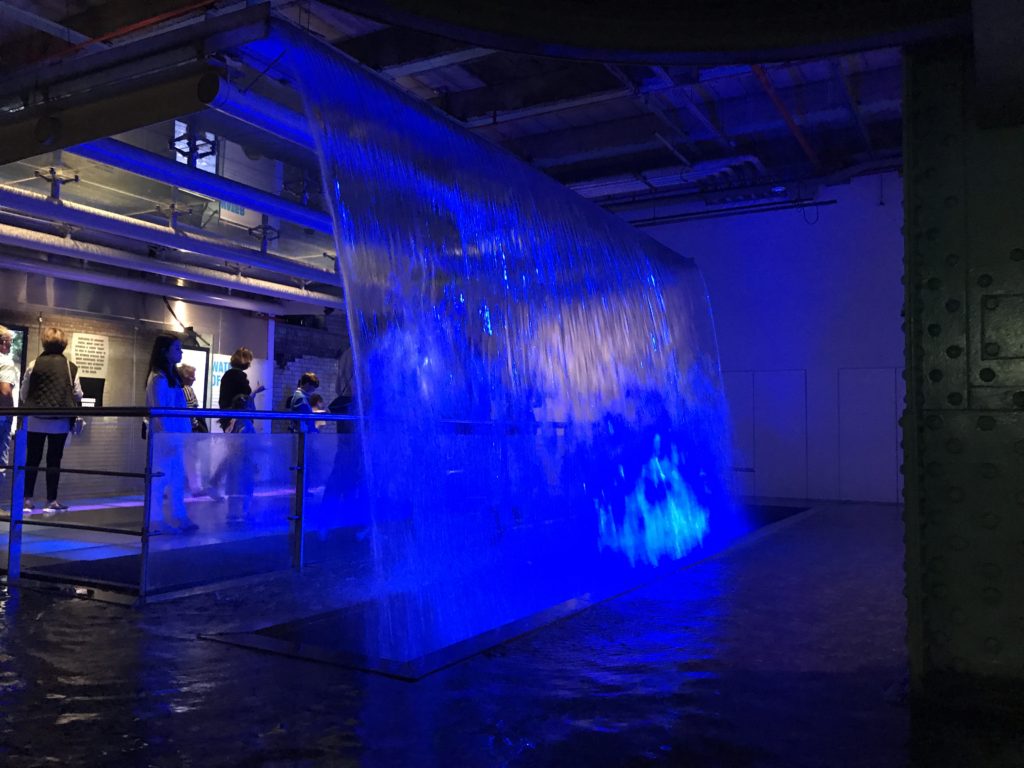 Move on to Part 2 and Part 3 of our Dublin Babymoon to find out what we did on Day 2 and 3 before heading to London!