You Can Disney as an Adult
Disney is not just for the kids. From the amazing restaurants, rides, shows and shopping to eating and drinking around the world, there's a lot you can do and see as an adult and still enjoy Disney World. Here is a sample itinerary of what to do on a weekend trip to Disney without kids and tips for having the best vacation kid free. At the bottom of this post is a list of activities to do outside the Disney Parks, my current favorite food items, resorts, and restaurants.  *This post contains affiliate links, marked with a star. If you make a purchase after clicking on these links we will be compensated. This allows us to keep this blog up and running. All opinions are our own."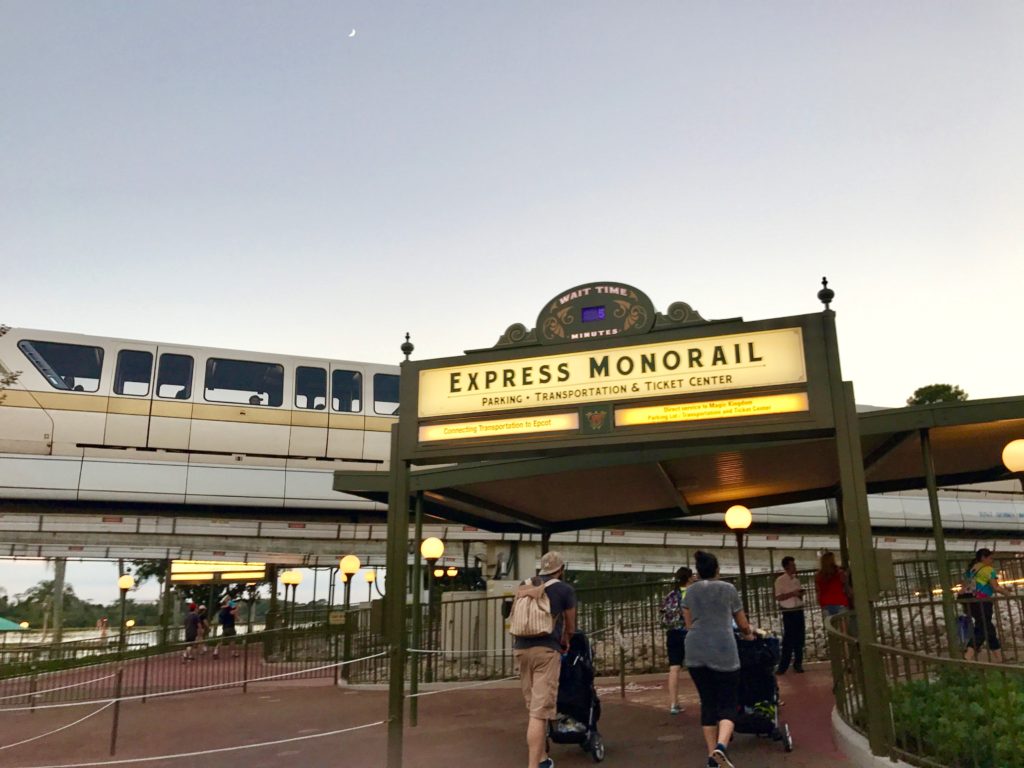 Fast Passes, Tickets, and Tips
Fast Passes
Before we go into the itinerary, having fast passes will help you out with wait times A LOT! Reserve fast passes early, so you don't miss out on your must do rides. If you stay at a Disney resort you can reserve fast passes up to 60 days prior to your stay. If you are staying off site you can reserve fast passes 30 days prior. You can do this on the app or Disney World Website. Tip – Seven Dwarfs Mine Train, Flight of Passage, Frozen Ever After & Slinky Dog Dash have horrible wait times and you will not get on them during peak season without a fast pass or waiting over an hour. 
Tickets
My friends and I are all annual pass holders, so we can park hop. If you only have a 3 day weekend to do Disney, you'll want to have a park hopper pass to see the most. If you want to save money and only do one park a day, just adjust this itinerary to fit your needs. If you have a 7-day vacation then you honestly do not need to park hop, but many people prefer to for the ease of dinner reservations. Also, check park hours. On certain days parks open and close early. You may want to switch things around to make the most of your time.
Yes, there's an app for that. Download the My Disney Experience Mobile App before you go! You can check wait times, make dinner reservations, reserve fast passes, see park maps and more! This app does drain power easily, so make sure to carry around a cell charger. There are multiple places to charge your phone including stations by the restrooms near Rapunzel's tower in the Magic Kingdom.

3 Day Disney World Itinerary for Adults
Day 1: Magic Kingdom/ Epcot
It's Day 1 and you will have the most steam. Start off early and go to the biggest park first, Magic Kingdom. Have dinner at Epcot and end your night on the Boardwalk at the piano bar.
Day 1 Morning:
Arrive at the park early and reap the benefits of a slower start. After riding the monorail or ferry over to the Magic Kingdom, head into the park. First get an amazing morning shot in front of the castle and then make your way to the rides. I like to take a left into Adventureland and then head to Thunder Mountain or Splash Mountain. People naturally take a right first and wait times on the left side of the park are usually slower early in the day. After riding Thunder Mountain and Splash Mountain, check the wait times for your must do rides. I typically like to work clockwise around the park starting with Adventureland. Take into consideration any low wait times or fast pass rides. Stop for water and Dole Whip. It is a must!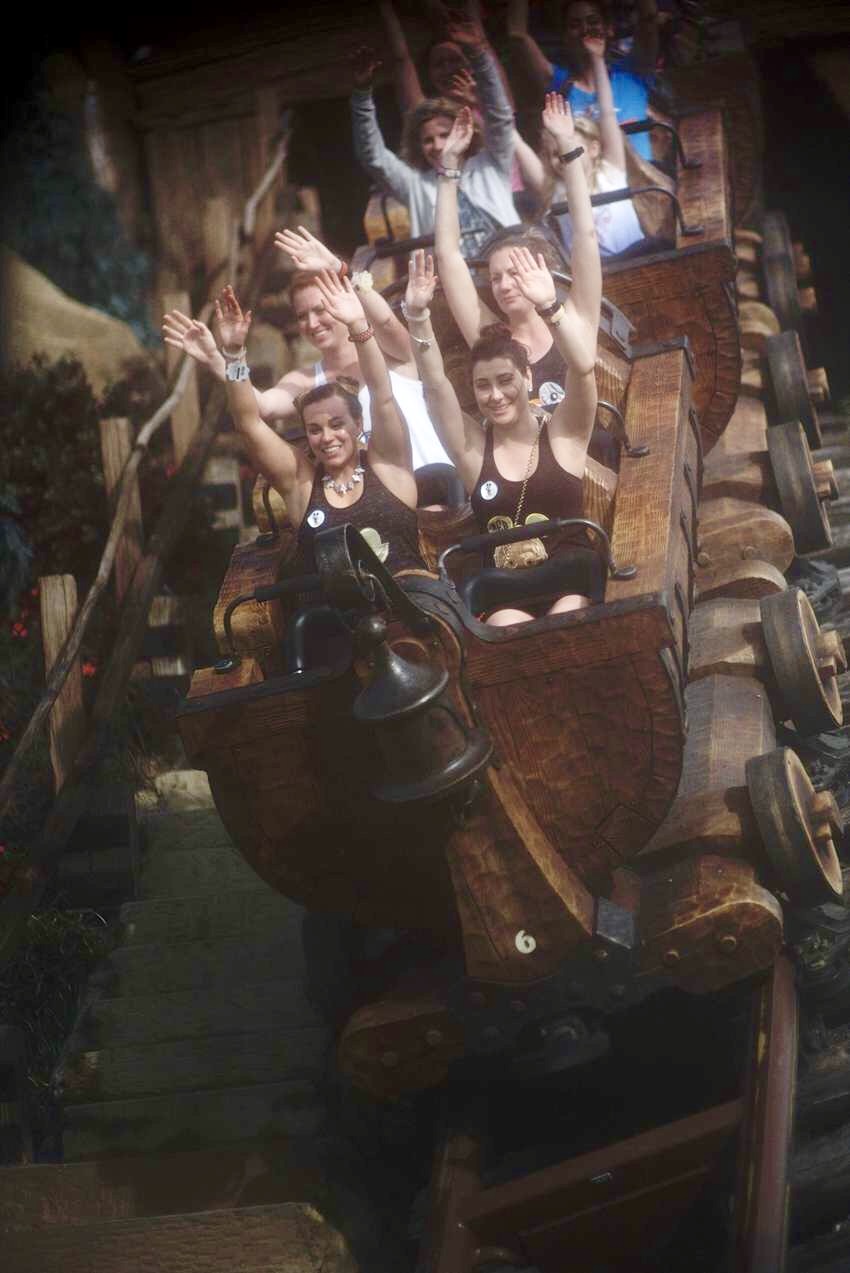 Day 1 Midday:
Get lunch and take a break. Each section of the park has a few quick services places and I prefer to eat at those for lunch. They are cheaper, faster and no reservation is needed. Like all restaurants at Disney, quick service restaurants are all themed differently, but they do offer a smaller menu. One trip, I unhappily ate in Futureland and it was my least favorite quick service meal EVER. In my opinion, you are better off anywhere else in the park for a meal or snack. I prefer to get a Waffle from Sleepy Hollow in Liberty Square or get a snack in Fantasyland somewhere like at Gaston's. Giant Cinnamon roll anyone?
After lunch, take it easy on a classic ride with typically no wait time, the Jungle Cruise, People Mover or the train. You can also shop on Main Street USA or watch a parade on the way towards the exit.
Day 1 Afternoon:
The best part about going to Epcot and Magic Kingdom in the same day is the monorail! Jump on the monorail and head on over to Epcot. You'll have a wonderful view of a few hotels. Plan on getting to Epcot at least two hours before your dinner reservation to allow for transit time, walking time and room to spare. We almost missed every one of reservations one trip due to slow transit time and we are avid Disney goers!
After entering Epcot, head to the World Showcase! Some photos on this post are from a trip to Disney World during the Flower and Garden Festival. During the Flower and Garden Festival, which is in the spring. There are flower exhibits, topiaries, a butterfly garden and special food and drink stations. If you go to Disney during this time visit the butterfly garden near Canada first. If it's towards the end of the day, it's likely busier in Mexico than Canada. The World Showcase is set up around a small lake in a semi-circle. Start at Canada and walk around the circle making your way towards Mexico. This is where you can drink and eat around the world comes.
Make sure you keep track of time. You'll want to be at your dinner reservation at 10-15 minutes before. You can always go back to something you missed after dinner. I like to scout out all the food and drink stations before dinner, so I know what I want to get afterward or on another day. Epcot is the only park we typically visit each day.

Day 1 Dinner:
Mexico!! We all love Mexico in the world showcase. We like Mexico so much we have eaten at two different restaurants in Mexico in the same trip, one on our first night and the other one on our last night. This actually happened because we had to change the time for our reservations at Be Our Guest in the Magic Kingdom and couldn't get in at a later time, but I would still recommend eating in Mexico. In the World Showcase at Epcot, each country has stalls with food and drinks to try! Instead of dinner, you have the option to eat around the world and get food in a few countries.
The Mexican restaurant inside the Mayan Temple, San Angel Inn Restaurante is fantastic. Steak cooked to perfection, beans, rice, and guacamole. This is a more romantic darkly lit restaurant. I would not recommend it for extremely large groups, but amazing food. My new favorite restaurant for adults is Monsieur Paul in the France World Showcase. Trust me, it's worth the price for the prix fixe menu!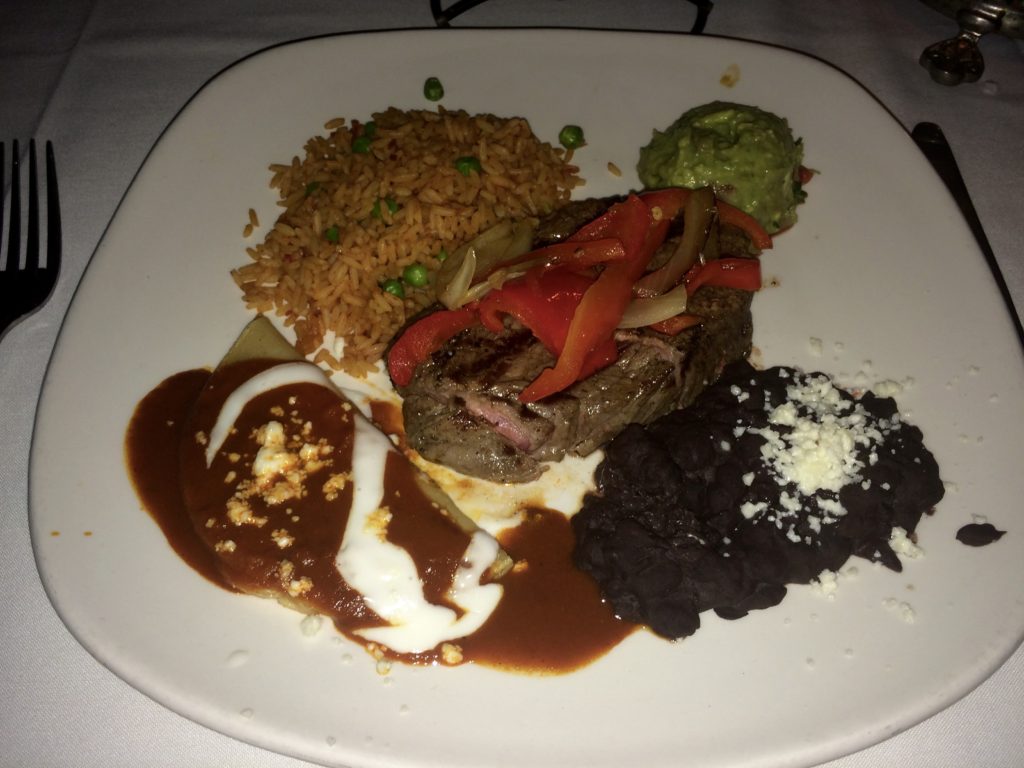 Day 1 Evening:
If you are drinking around the world, start the fun after dinner! Typically, Epcot closes between 8:00 – 10:00 pm. You can check park hours on the Walt Disney World Website in advance. Mexico has fantastic margaritas. Skip the margarita at dinner and get them in the small tequila bar next door to the restaurant, La Cava del Tequila, that offers tequila shots, margaritas, chips, salsa, guacamole, and queso. Inside this little bar, you have to be careful because it's easy to forget you're in a theme park. My friends love the tequila with salsa shooters. They are delicious, especially the salsa shooters. I like their adventurous margaritas. The cucumber or blood orange are my favorites.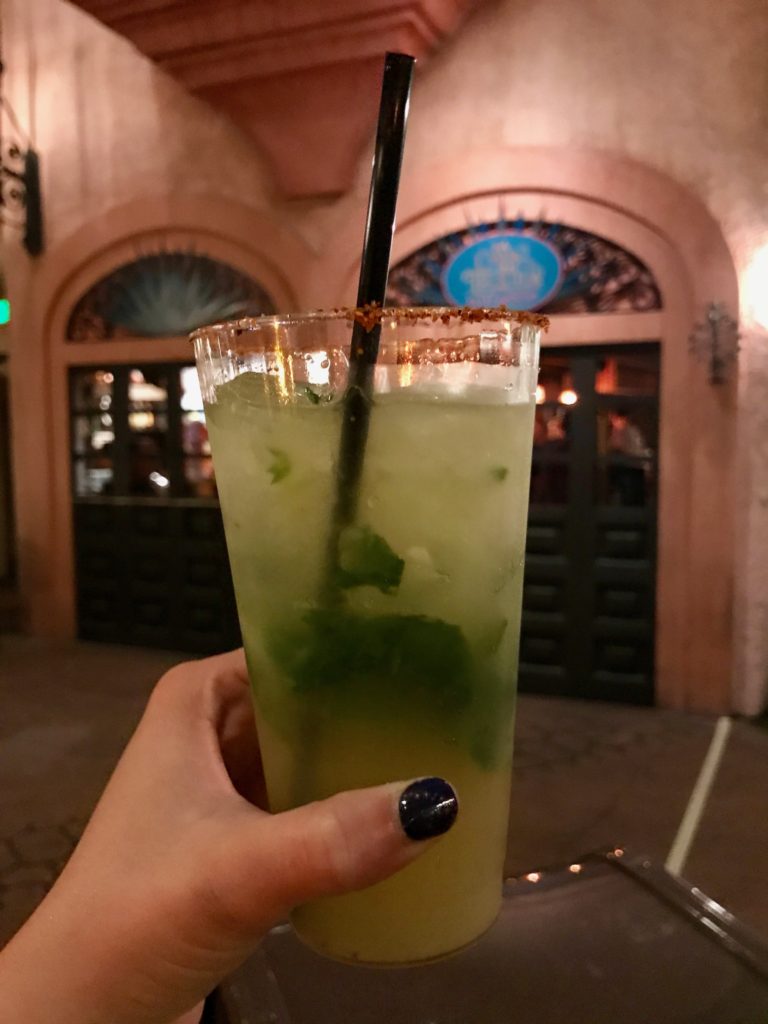 If you have time, get in a ride, such as Test Track, Finding Nemo, or continue experiencing the world showcase. There's so much to see in the showcase I could spend days there. I love wandering the countries and looking at the exhibits inside each. My favorite is Canada with its huge waterfall. Most of the countries offer a show or movie and Mexico has a ride. Norway now has a Frozen Ever After, which has extremely long wait times. All of the countries have stalls that sell snack size and small portions. At the end of the night, there is a show, IllumiNations. The globe in the middle of the lake lights on fire and there is a not to miss huge firework show. At some of the restaurants, you can line this up with dinner and see the show from the restaurant windows.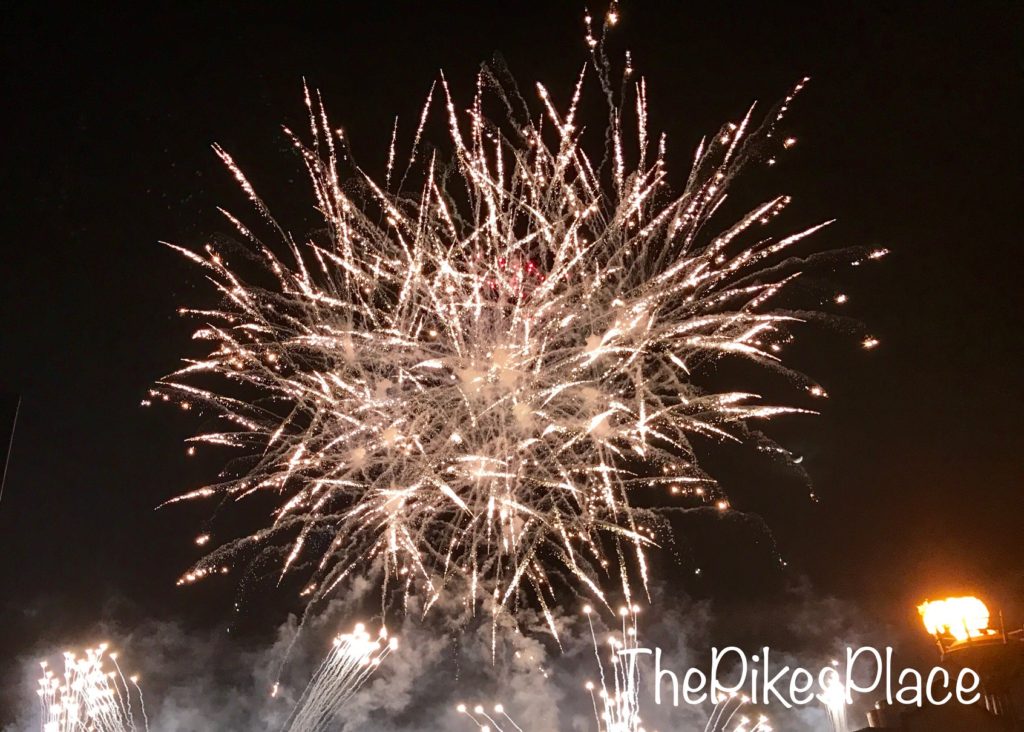 Day 1 Late Night:
After you have had enough of the parks, head out the side entrance to Epcot and follow the path towards the Boardwalk. Here there is a nightclub, ESPN Club, a new bar, AbracadaBar and the piano bar, Jellyrolls. Jellyrolls is 21 and over only and there is a cover charge to get in, but it's almost always busy with some convention goers and other tourists. It opens at 7:00 pm and stays open until 2:00 am. If you brave it and stay that late, it's pretty easy to get a cab or Uber back to your hotel. If you are staying at one of the boardwalk hotels you can walk!
Disney Springs also has tons of new bars and restaurants to check out and most are open until midnight. We love Raglan Road for live music, but The Edison, The Hangar Bar, and Enzo's Hideaway are also fun and becoming more and more popular.
Day 2: Animal Kingdom/ Hollywood Studios
After a long night, you may want to sleep in a little on day 2. Rest relax get breakfast at your hotel, I love the Mickey Waffles that most of the restaurants offer, and then head to the parks.

Day 2 Morning:
The Animal Kingdom is a good park to do earlier in the day before it gets hot. There is not as much to do in the Animal Kingdom and more to see. Head first to Africa where you'll want to ride Kilimanjaro Safaris. Morning and dusk are the best time to see animals. Have a camera ready! Giraffes, lions, gazelle, hippos, elephants and more all call this "ride" their home and it one of my favorite Disney rides! When you exit the ride follow the trails on the right side of the queue line to see more animal exhibits, including Gorillas. Then head to Expedition Everest to ride the BEST roller coaster at Disney World. No fast pass, no worry. There is a single rider line and you can usually get on extremely fast.
Day 2 Afternoon:
Eat lunch in Asia after riding Everest and then check out the animal exhibits, which includes an awesome Tiger habitat. If you're really hot or enjoy water rides hop on Kali River Rapids OR walk back over to Africa for a drink at the Dawa Bar. Before heading to your next park, check out the ride Dinosaur or visit more animal exhibits. There is also some great shows, a few more rides and shopping in the Animal Kingdom if you want a slower afternoon. The new Pandora section is still very crowded with very long wait times. Flight of Passage is likely the longest wait you will encounter. Get a Fast Pass or skip it. Most people think this is the best ride ever with an amazing queue line. I do like it, but if I can't get a Fast Pass I skip it rather than wait upwards of 180+ minutes.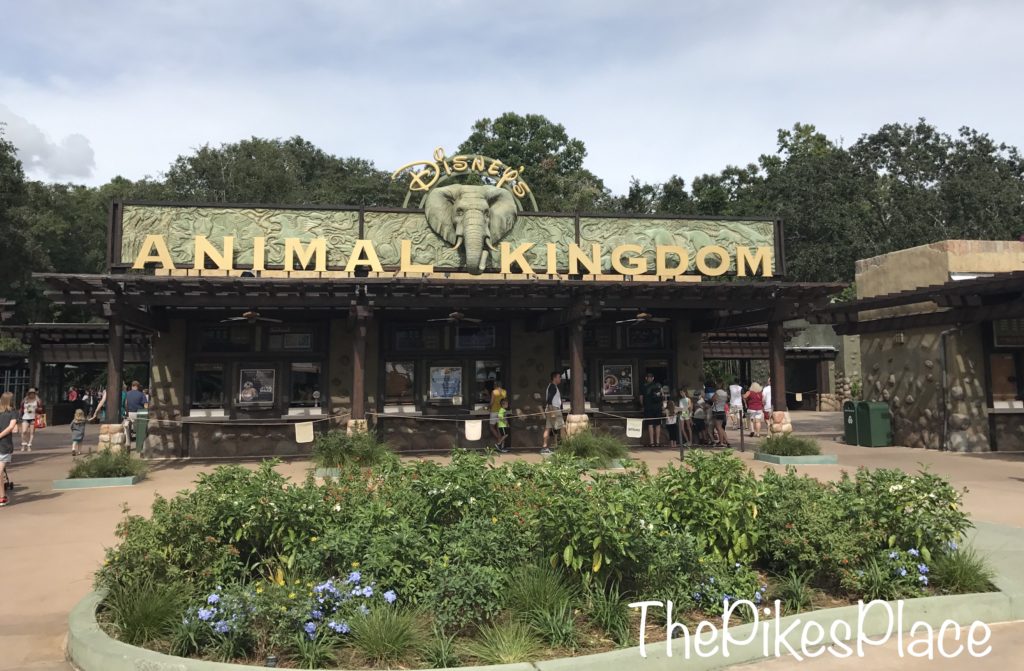 Day 2 Evening: 
Get to Hollywood Studios with enough time to get to your dinner reservation, at least 2 hours prior. Try to get evening fast passes for Slinky Dog Dash in Toy Story Land, Rock 'n' Roller Coaster and Tower of Tower. You can also do one big ride before dinner and spend the rest of the time on the smaller or shows like Muppets. I highly recommend the Frozen Sing-Along for any groups of women. It's adorable and a sing-along. For groups of men or any sci-fi/action fans head right to all things Star Wars. There are new and updated Star Wars attractions and Star Wars Land coming soon!

Day 2 Dinner:
50's Prime Time Cafe is my friend's favorite restaurant. I can't say it's mine, sorry guys! You eat in cute little kitchenettes, watch 1950's television shows and the waiter or waitress yells at you. I like the idea, but the outcome wasn't impressive. I can make a better meal at home and people teasing me while I eat isn't my thing. The menu is meatloaf, fried chicken, and "50's style Americana food". I do like the bar to the left of the restaurant. They have fantastic drinks and the same menu if you want to eat at the bar. For a sit-down meal, I prefer Mama Melrose's Ristorante near the Muppets ride for great casual style Italian meal or splurge for the more upscale American menu at The Hollywood Brown Derby.
After dinner, ride any rides you missed, shop and stick around for Fantasmic or, on select nights, the nighttime spectacular, Star Wars: A Galactic Spectacular. Fantasmic a water and light show, including floats covered in characters and dancers and caps the night off with a huge firework display. This is my favorite nighttime show. Star Wars: A Galactic Spectacular combines the music, magic, and characters of Star Wars with special effects and fireworks that place you inside iconic scenes from the Star Wars saga. Head back to your hotel after the show and get some must needed rest.
Day 3: Park of your choice/ Epcot / Magic Kingdom
By day 3 you are likely very tired from the early mornings, go go go and late nights. On a weekend trip to Disney, you really don't get much downtime. Now is your chance to either sleep in, relax by the hotel pool or revisit the park you feel you didn't get enough time. In the afternoon, have an early dinner at Epcot and end your last night with light shows and fireworks at the Magic Kingdom.
Day 3 Morning:
Relax, unwind, sleep. Walt Disney World resorts actually have really cool pools and attractions or go shop at Disney Springs. It would be a shame if you completely missed them. Pool parties, campfires, work out centers, multiple restaurants, character greetings. Think of anything a typical large resort would offer and most likely your Disney hotel has it. If you feel you must go to a park in the morning, (we are often guilty of this) visit the one you feel you didn't get enough time at and ride those missed rides.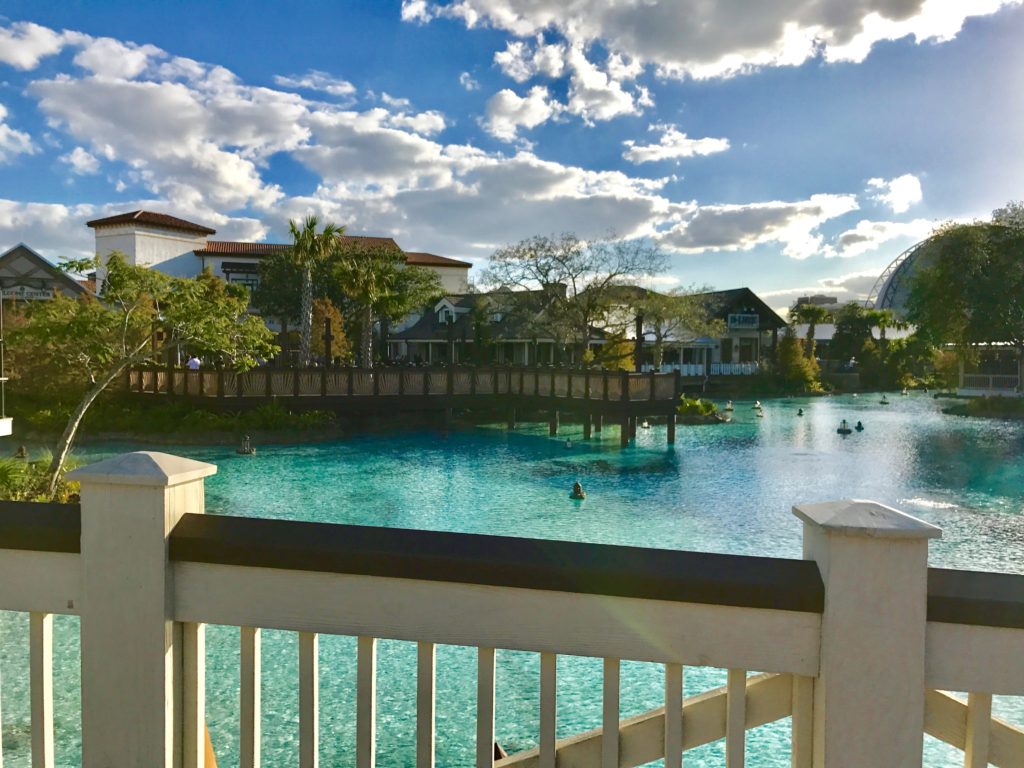 Day 3 Afternoon:
Head to Epcot and visit countries in the showcase to eat and drink around the world for lunch. Take time to see shows, meet characters and relax in each country. Lots of great photo opportunities. After you have explored each country and tried a few items, head over to the rides and check out the rest of Epcot. Soarin and Fast Track are the big rides, but Finding Nemo, Mission Space and Turtle Talk with Crush are great too. A few of the rides in Epcot are really cheesy and FYI Figment is horrible.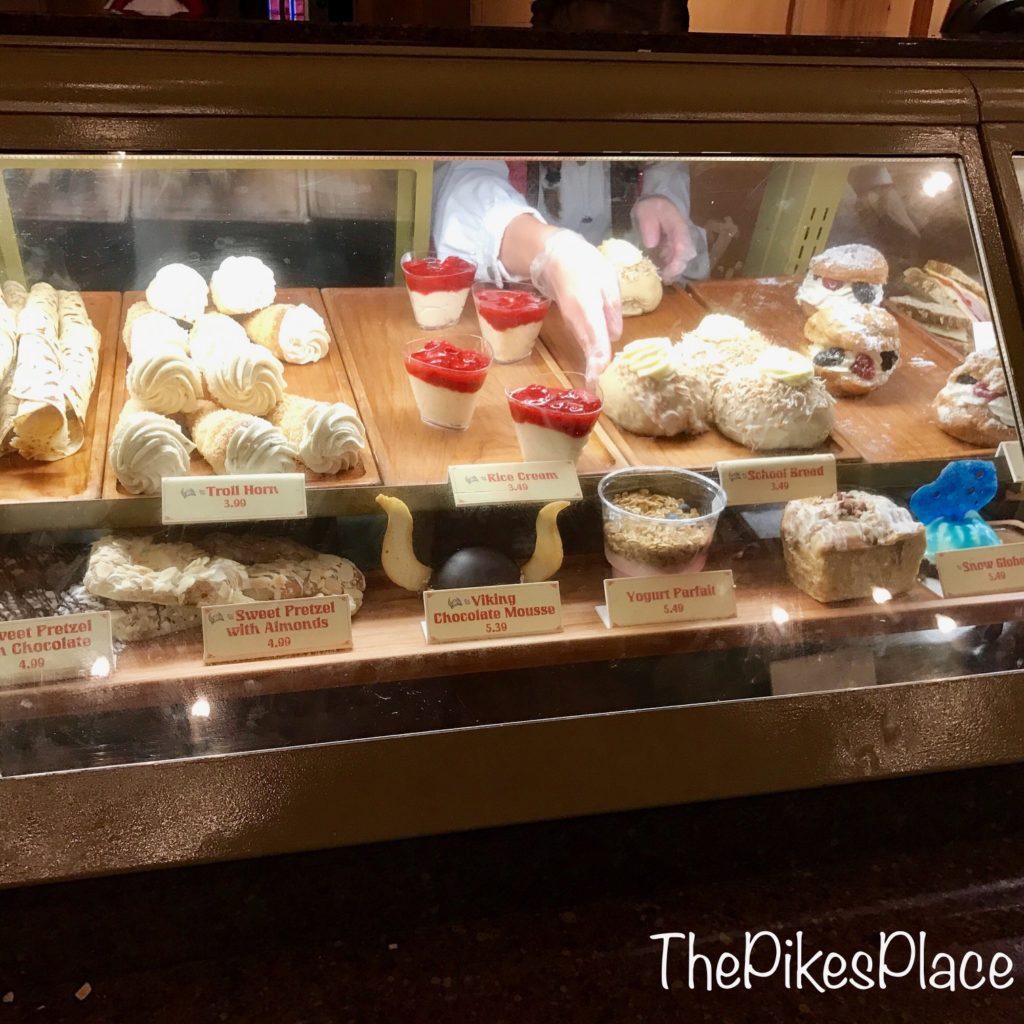 Day 3 Dinner:
Another restaurant in Mexico we love is, La Catina de San Angel. My favorite menu item is the Tacos de Barbacoa and one of their special margaritas. It is amazing and I highly recommend this restaurant.
As I mentioned previously, Monsieur Paul in France is my current favorite restaurant at Disney. The prix fixe menu is pricey but well worth the cost. You select from a small menu of items that make up a four-course meal. It is beyond comparison to anything else I've had a Disney World. Le Cellier Steakhouse is my second choice, the steaks are delicious and you cannot go wrong with poutine or beer cheese soup!
In general, we like all of the World Showcase restaurants. There is something for every palette and style. I do recommend eating at one of the full-service restaurants in the world showcase if you can.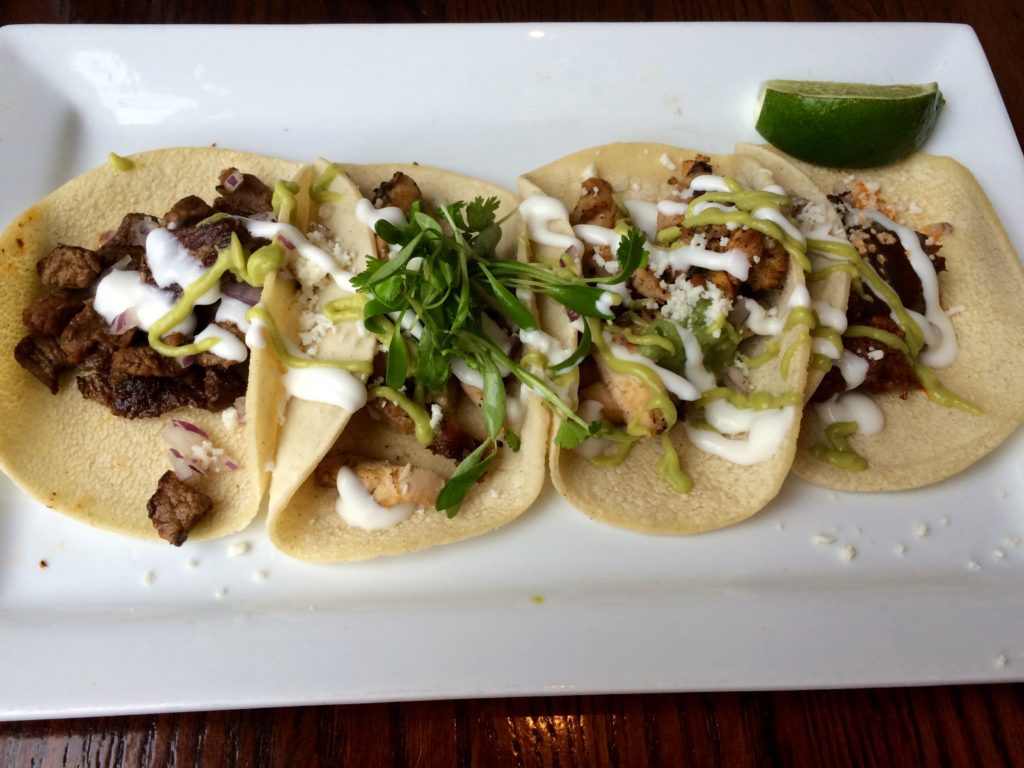 Day 3 Evening:
Leave Epcot on the monorail and end your weekend where it began, at the Magic Kingdom. Get an evening picture in front of Cinderella's castle. Ride whatever you missed the first day. Shoot for one big ride, Space Mountain, Thunder Mountain or Buzz Lightyear and whatever smaller rides have the least wait time. It's a Small World, Monsters Inc. Laugh Floor, Pirates of the Caribbean, and Teacups (to name a few) are all fun and the wait times are usually lower. Don't miss the Happily Ever After projection and firework show. Make sure to look up for Tinkerbell's flight and fireworks to end the show.
It may be a jammed packed weekend but just think of everything you got to see and do. You can always skip something I suggested and add in a day at a water park or golf. I like to reserve those activities for a longer stay, but this is your trip. Make the most of it and enjoy Disney!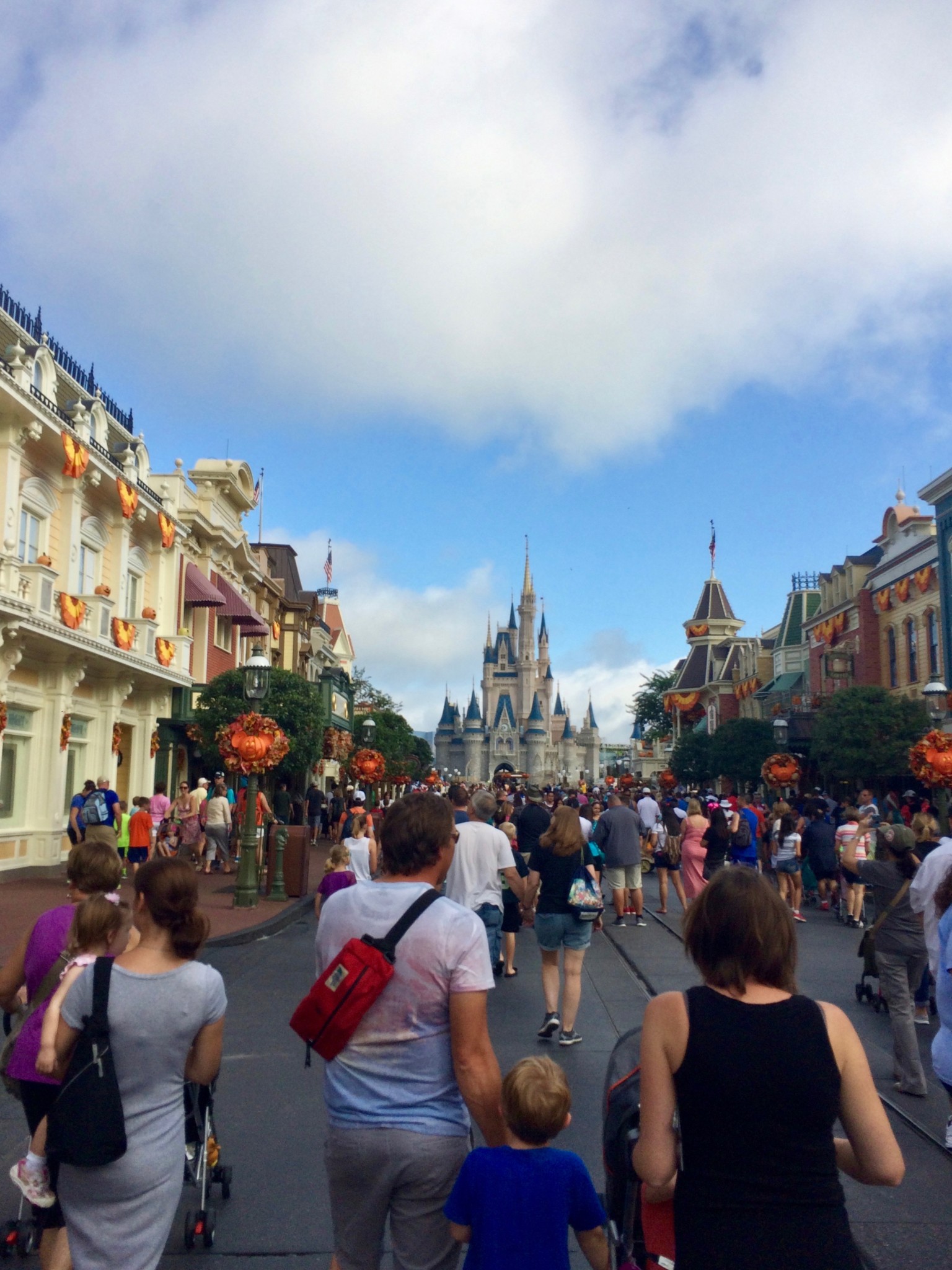 Activities for Adults Outside of the Disney Parks
If You Plan to Stay and Eat On Disney Property These Are My Favorites!
Favorite Food & Drinks in the Epcot World Showcase
Mexico – Tacos / Cucumber Margarita
Norway – School Bread / Einstök White Ale
China – Pot Stickers / Plum Wine
Germany – Pretzel / Schöfferhofer Pink Grapefruit Beer
Italy – Pizza / Bellini
United States – Popcorn / Seasonal Beer
Japan – Sushi / Sake
Morocco – Shawarma Lamb Platter / Casa
France – Any of the Tartes / Grand Marnier Slushy
United Kingdom – Fish and Chips / Black & Tan
Canada – Maple Popcorn / La Fin du Monde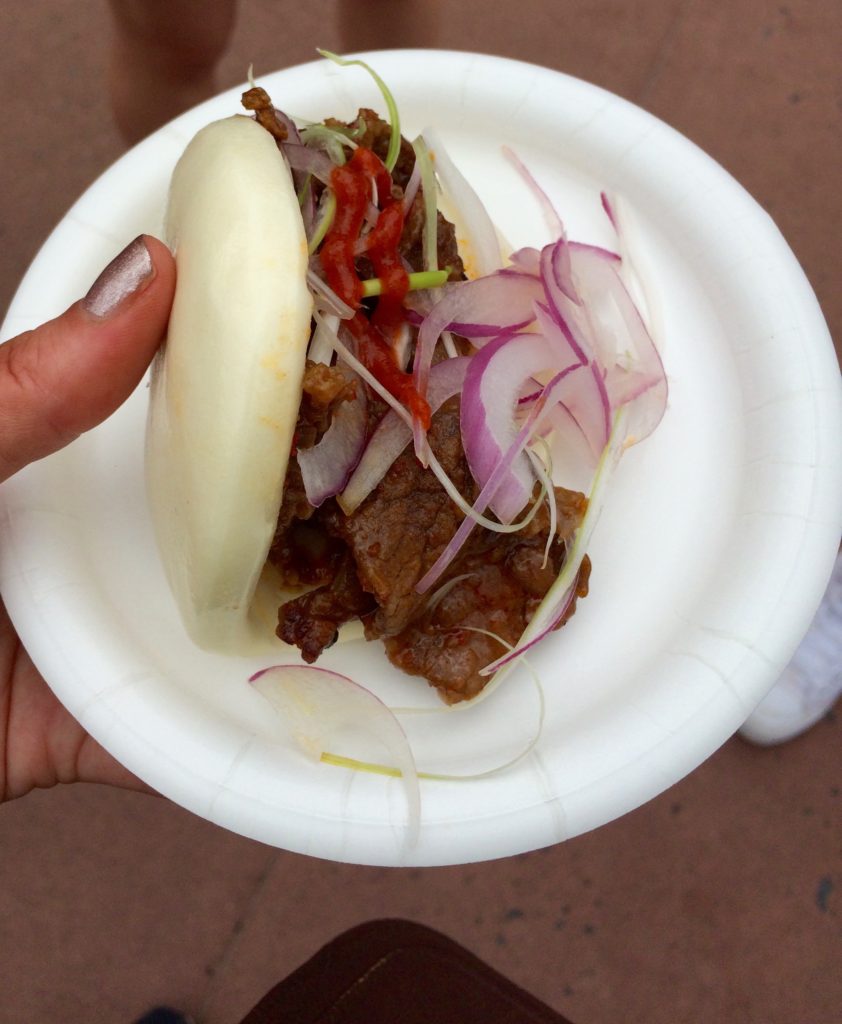 Restaurants Great for Adults
Budget: 
Raglan Road – Disney Springs
La Hacienda de San Angel Restaurant – Epcot
The Rose & Crown Pub – Epcot
Bongos Cuban Cafe – Disney Springs
Via Napoli – Epcot
Moderate:
Chefs De France – Epcot
Sanaa – Animal Kingdom Lodge
Tusker House – Animal Kingdom
Trattoria al Forno – Disney's Boardwalk
Boma – Animal Kingdom Lodge (go for the breakfast buffet!)
$$$$$$$$:
Be Our Guest – Magic Kingdom (Dinner)
Le Cellier Steakhouse – Epcot
Yachtsman Steakhouse – Yacht & Beach Club
STK Orlando – Disney Springs
Jiko – Animal Kingdom Lodge
Monsieur Paul – Epcot
Favorite Disney Resorts for Adults
Budget:
All Star Sports – Ask for a room near the surf pool
Pop Century – Newly renovated rooms with a queen bed and pull down bed!
Moderate: 
Coronado Springs – Largest Hot Tub, Ask for the Casitas section
Port Orleans Riverside – Ferry to Disney Springs
Caribbean Beach – Very large hotel, request to be near transportation
Luxury:
Polynesian – Exotic feel with Monorail to Epcot and Magic Kingdom
Animal Kingdom Lodge – Savannah view has animals outside your window!
BoardWalk Inn – Smaller Deluxe resort walking distance to Epcot on the Boardwalk
Yacht & Beach Club – Upscale beach spa feel and walking distance to Epcot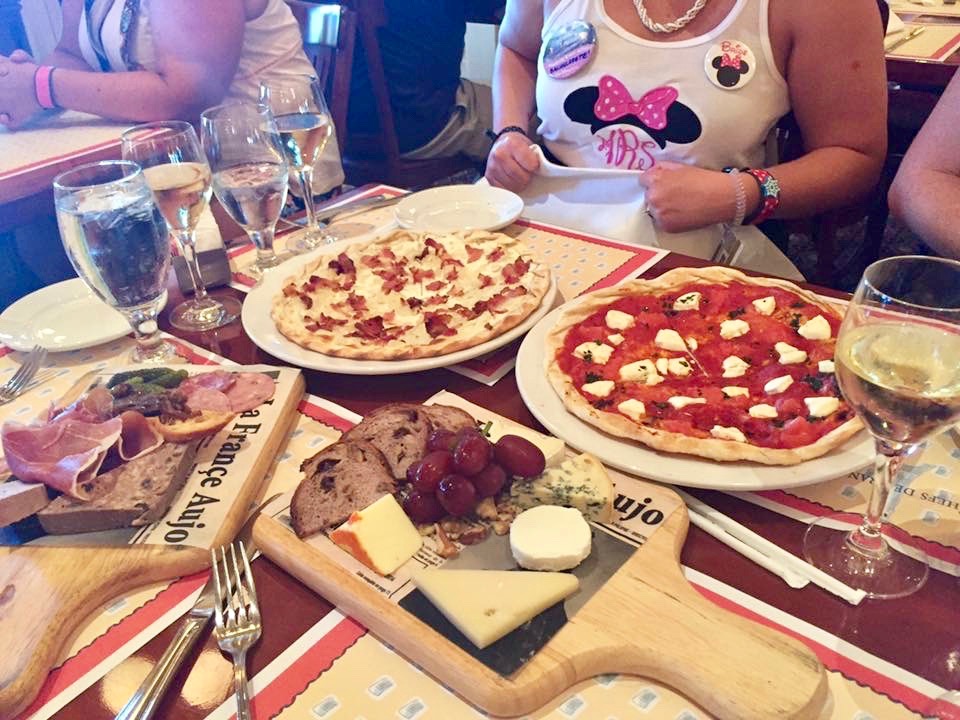 Booking A Disney Vacation
There are many ways to book a Disney vacation. You can go directly to the Disney website and book a trip on your own, but there's an even better option especially if you are already overwhelmed? Contact Dream Makers Travel Agency today to book your vacation and get FREE concierge level planning included with every booking.
Check out some of our other Disney posts!
Pregnant at Disney: Tips for a great Disney Vacation while pregnant