Welcome to Summer Wreath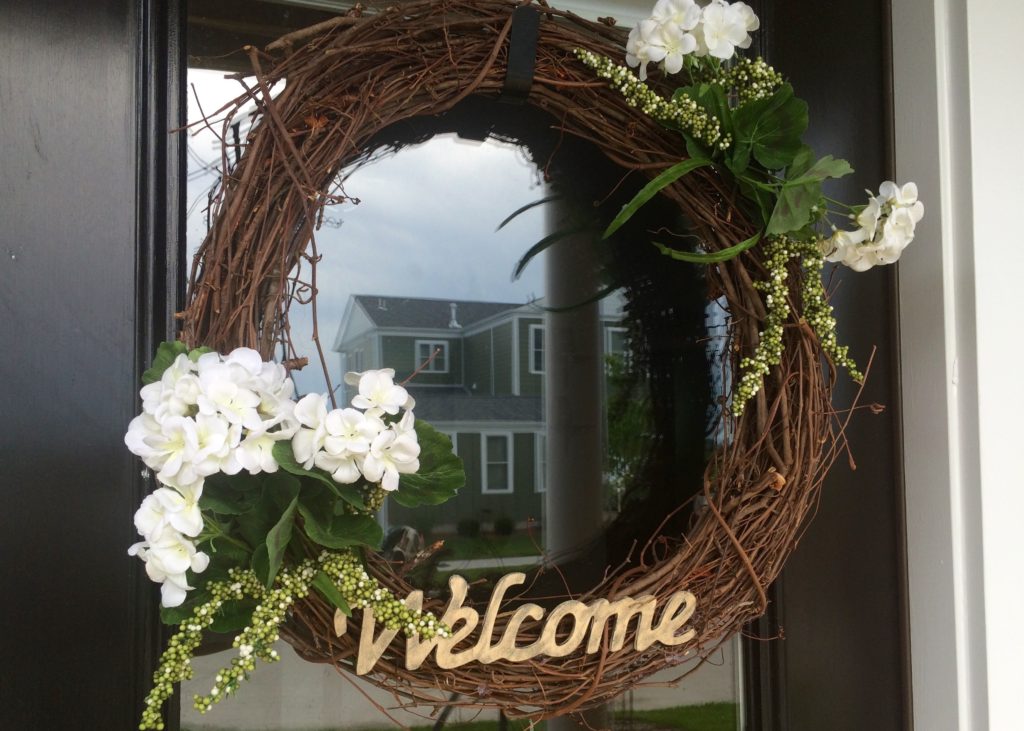 Summer is finally here and it's time to freshen up our new front porch. I love a wreath, so my first step to my outdoor decor was our front door. I made this wreath from the base of my Simple Spring Wreath. It's always a great idea to save money and turn one decor project into the next if you can! Here's what you'll need and instructions to DIY your own wreath for summer.
What you need:
Raffia Wreath –  I reused the one I currently had on my door
Hot Glue Gun – Already owned
Wood Welcome sign – $2.99 at Michaels
Acrylic Paint – I used a light silver that I already owned
1 Silk Hydrangea bunches –  $3.00 (total)
2 Silk foliage bunches – $2.00 (total)
Wire cutter – Thanks to my husband I just borrow these from his tool box
Since I was reusing the wreath base and already owned most of the things I needed, this project cost me $7.99!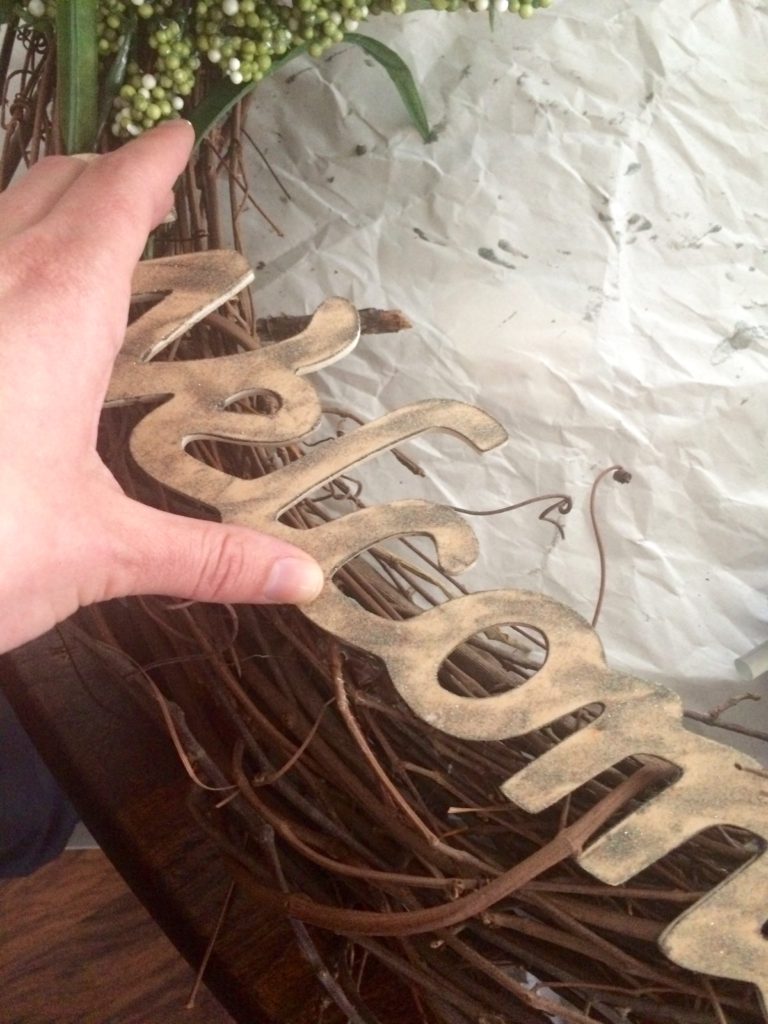 Instructions:
I started this project by removing the tulips I was using for my spring wreath from the raffia wreath. (I did not glue the tulips to the wreath for that project.)
Then I heated up my hot glue gun and at the same time painted my welcome sign.
I wanted my sign to look a little distressed, so I painted everything silver and then used paper towel to rub off small sections to make it look weathered and let dry.
Take wire cutters and cut apart the hydrangea and foliage, so each is an individual piece.
Arrange the flowers how you like on your wreath. I placed two large bunches at the top right corner with green foliage in the middle of the two hydrangeas pieces. Then diagonally across from I placed two hydrangea pieces with green foliage underneath it.
Glue the pieces to the wreath hiding as much of the glue as you can inside the wreath.
Take your now dry Welcome sign and attach to the wreath in the center using your hot glue gun. Tip! I used a lot of hot glue and mild pressure until the glue dried in order for it to stay.
Admire you handy work and hang on your door!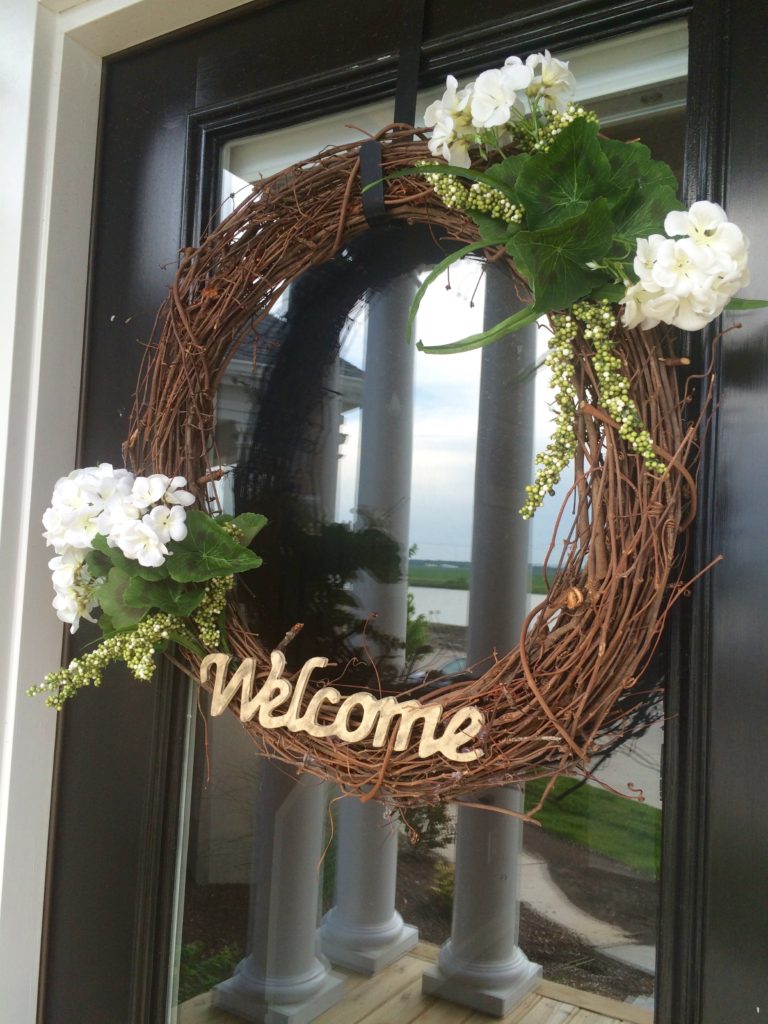 I finished off our front door by potting some pansies and placing one on each side of the door. Happy summer crafting!