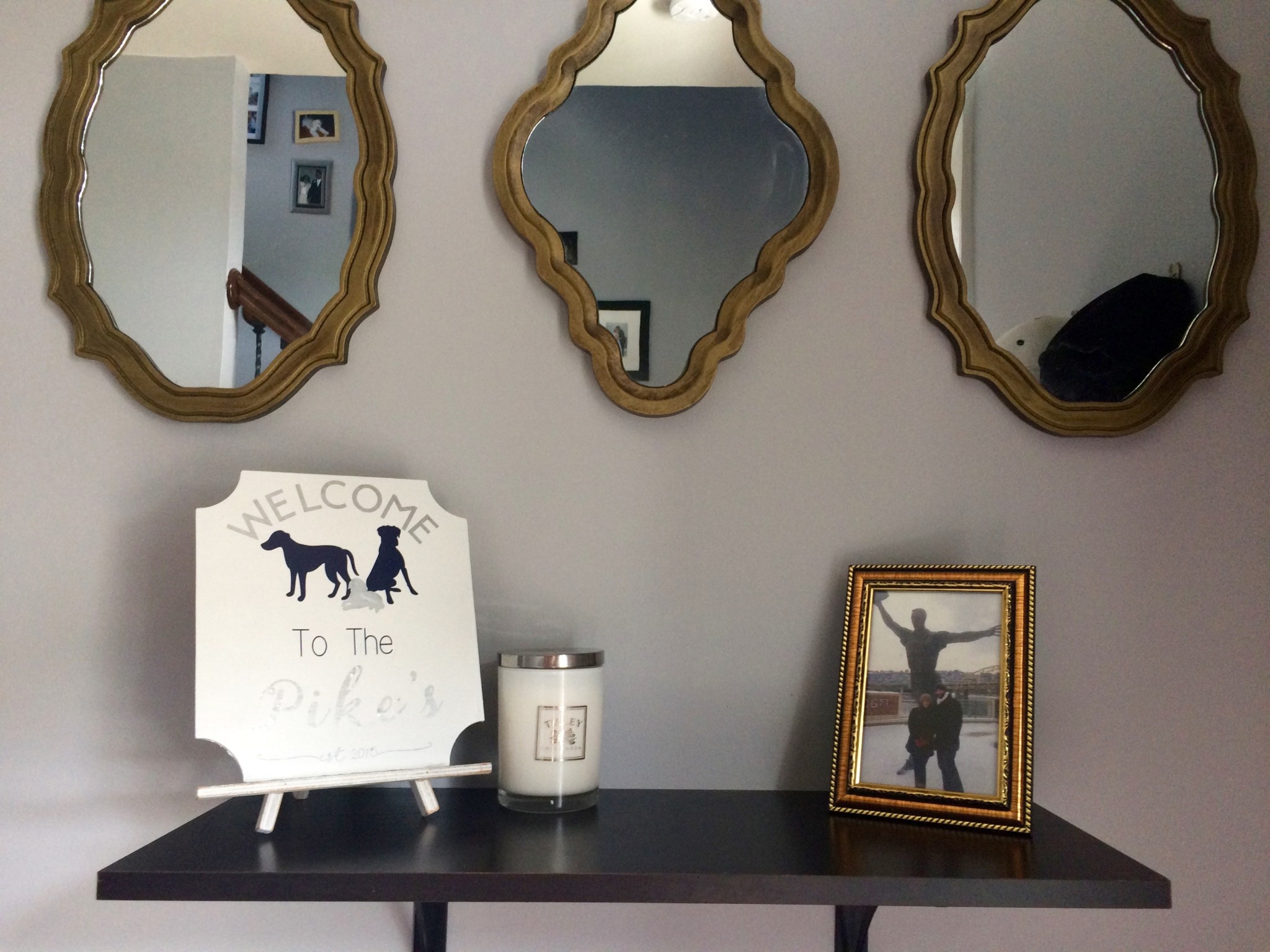 Our dogs are family and when figuring out a way to fix a DIY Welcome Sign for our entryway that was a total fail, I couldn't leave the pooches out! I got the idea to add silhouettes that looked like our three dogs and make this adorable welcome sign. A custom welcome sign was the perfect way to complete our entry and is such a cute way to greet guests. I'm a huge fan of contrast, so our entry has a mixture of gold and silver. The sign I made has a gray background with metallic silver and navy vinyl and silver foil. **This post contains affiliate links if you make a purchase after clicking one of these links, we will be compensated. All opinions are our own.
Items needed for this project:
2 – 12 x12 Pieces of Vinyl – Expressions Vinyl
1 – 12 x12 Piece of Metallic Silver Foil
Cricut Tools
Cricut Cutting Mats
Small Sign
Paint
Paint Brush
You can find all of these items at JoAnne's, Michaels or your nearby craft store or online!
The Sign Before:
Here was the hideous sign before. I purchased the blank sign on sale from Michael's and wanted to use it in our wedding for a drink menu. I wound up framing a typed up drink menu since that fit our wedding decor better, but I still wanted to use this sign for something. When we moved I needed some decor in our entry and thought a welcome sign would be perfect. A bad paint pen experience later and the sign was not what I intended it to be. (more…)