I live in Florida so I get to deal with hurricane season no matter what. If you are a non-Floridian traveling to the Orlando area to visit Walt Disney World you may have no clue about hurricane season or what to expect if you wind up traveling during this time of year.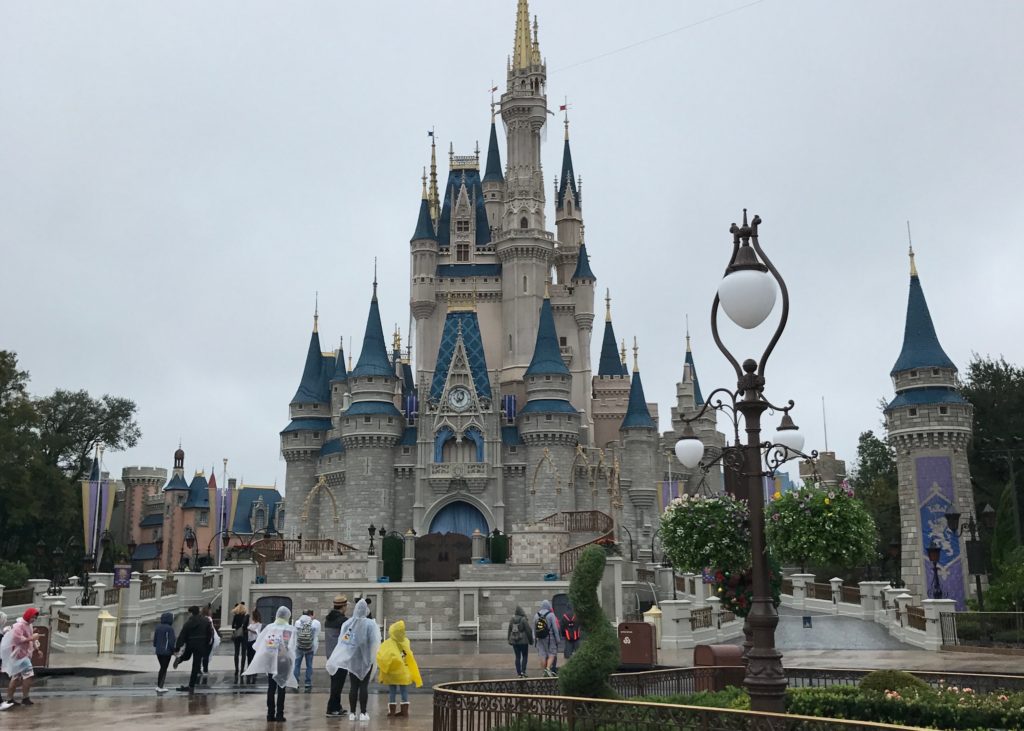 Hurricane season officially spans from June 1st through November 30th. This lines up with some of the most popular dates to travel to Disney World. With most of summer, fall, Halloween, and Thanksgiving all crossing into this timeframe. Historically, central Florida has not gotten many hurricanes, but it does happen and can happen at anytime. You should be prepared especially if you plan to travel during hurricane season.
What if a hurricane warning is announced right before I travel?
If you have booked a vacation or room only reservation with Walt Disney World directly and a hurricane warning is issued by the National Hurricane Center for the Orlando area OR for your place of residence within 7 days of your scheduled arrival date, you may call to reschedule or cancel without any cancellation or fees.
If you purchased anything through a third-party, airlines, hotels, car rental agencies or travel insurance companies, you would need to contact that company directly and have to adhere to their policies and fees according to how you booked them. For example let's say you booked your own car rental and flights. You would need to call the airline to ask about their policy then the car rental agency to find out what their policy is.
This policy also applies to Disney's Vero Beach Resort or Disney's Hilton Head Island Resort in the event a hurricane warning is issued for those destinations.
If I reschedule my vacation will I be able to keep the same resort, discounts, dining plans, reservations, and fast passes?
Not always, Disney will not guarantee availability of similar accommodations for the new travel dates. All amounts you paid to Disney for rooms, theme park tickets, dining plans and other Disney products and services will be applied toward your new reservation.
Any discounts or special offers applicable to your original confirmed vacation will not apply to the rescheduled vacation travel dates. You will have to pay for any price increase for your new vacation dates.
Disney and/or your travel agent will do their best to find you a similar resort reservation, dining, and fast pass options. It is not guaranteed that the same dining reservations, fast passes, and/or special activities or events will be available during your new dates. I promise it is NOT the end of the world if you have to choose a few new dining reservations, but get to move your dates a week or two back.
What if I am at Disney World and a hurricane hits?
If you are staying on Disney property, relax. Disney is a very safe place and they have strict policies for cast members to follow in the event of bad weather. In fact, Disney World has only closed a few times due to a hurricane. If they do close the parks, please be aware it is for the safety of all guests and cast members.
If you are at Disney World and the threat of a hurricane has closed the parks it will not affect the entire resort property. Guests will most likely be asked to stay indoors at their resort and Disney will do everything possible to make the guests stay as magical as possible while the parks are closed. Disney may offer in-room Disney movie marathons and specials events and actives in the lobby. Often characters and entertainers make special appearances at the Disney World resort hotels. Disney will keep guests fully informed of all activities, news and updates with pamphlets and the Disney Resort Channel on TVs in the resort rooms.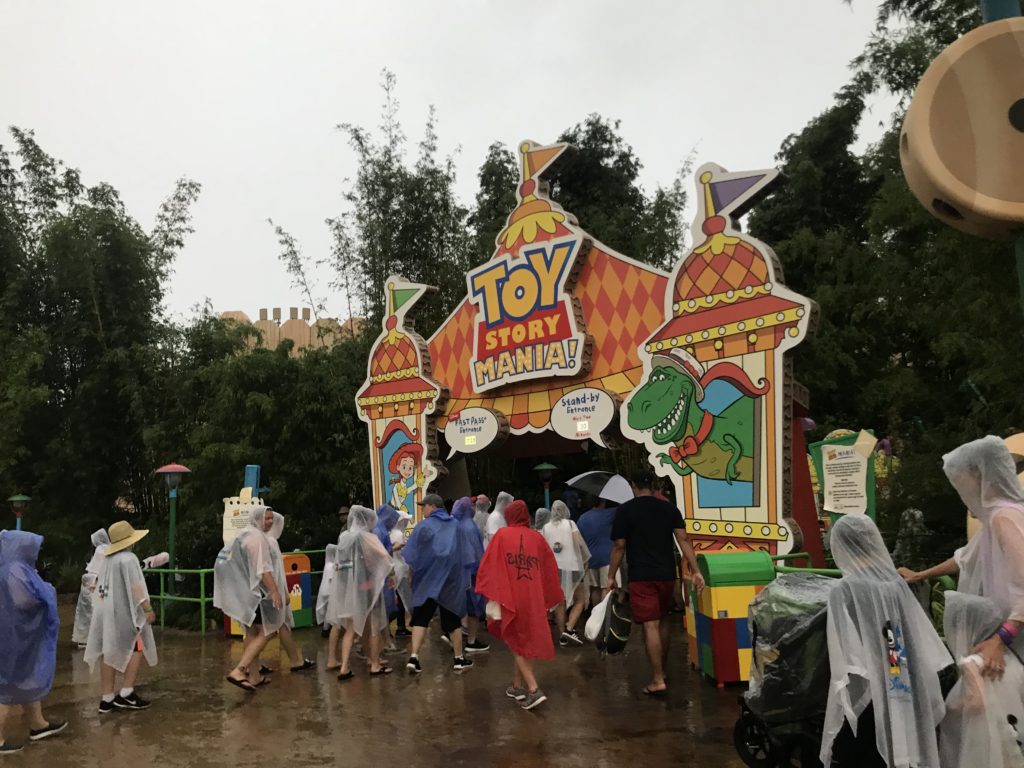 Should I travel to Walt Disney World during hurricane season at all?
This is really down to your schedule and what you want to see. Some of the best events and attractions, like Mickey's Not So Scary Halloween Party, happen during hurricane season. Many families like to travel during summer due to kids being out of school. I always suggest purchasing travel insurance if you plan on going to Walt Disney World during hurricane season. Check with your credit card company as well because many travel cards cover your travel if you booked it on that card. Also, just because the hurricane season is official June 1st to November 30th that does not mean a hurricane cannot happen at other times during the year. It is always a good idea to be prepared.
As a Floridian, I do not think their is a "bad time" to go to Disney. I do not think you should avoid the parks during hurricane season. There have been years without a single hurricane and there have been years with multiple in one year. You never know what Mother Nature is going to do, but a rainy day at Disney can still be magical. Disney is one of the most prepared places for hurricanes! It is so safe that many locals will travel to Disney to stay on property during a hurricane. Rest assured that you will be safe at Disney if one does hit during your stay and you have options if you decide to cancel or reschedule in advance of a hurricane.