Gender Reveal
Some may love them others think the a tacky, but gender reveals are here to stay! I say, if it's not your baby don't judge. I personally think if you're going to find out the sex of your baby then having a gender reveal is a fun way to celebrate the life you're creating.
Why We Did A Gender Reveal
I originally really wanted to wait to find out the sex of our baby. It's one of the only true surprises you can get in life. My parents didn't know until we were born and for thousands of years that just the way it was. With all the new technology you can find out sooner than ever. After week 12 you can find out if your baby has a Y chromosome with a genetic blood screening or around 20 weeks at the anatomy ultrasound the ultrasound tech can tell you based on anatomy. My husband was dead set on finding out if our little bundle of joy would be genetically male or female. Instead of fighting him I decided to let him have that moment and that we'd do a gender reveal so we could at least get the surprise aspect still.

Getting The Results
We did the genetic screening so we could get a plan in case of any abnormalities and this test told us the gender. We had our nurse write the results in an envelope rather than telling us via phone so we could take it to a bakery. She even went as far as writing our name on the back where you open the envelope so if one of us cheated we would be able to tell. We hid the envelope in the drawer and then the fun part of planning a gender reveal started!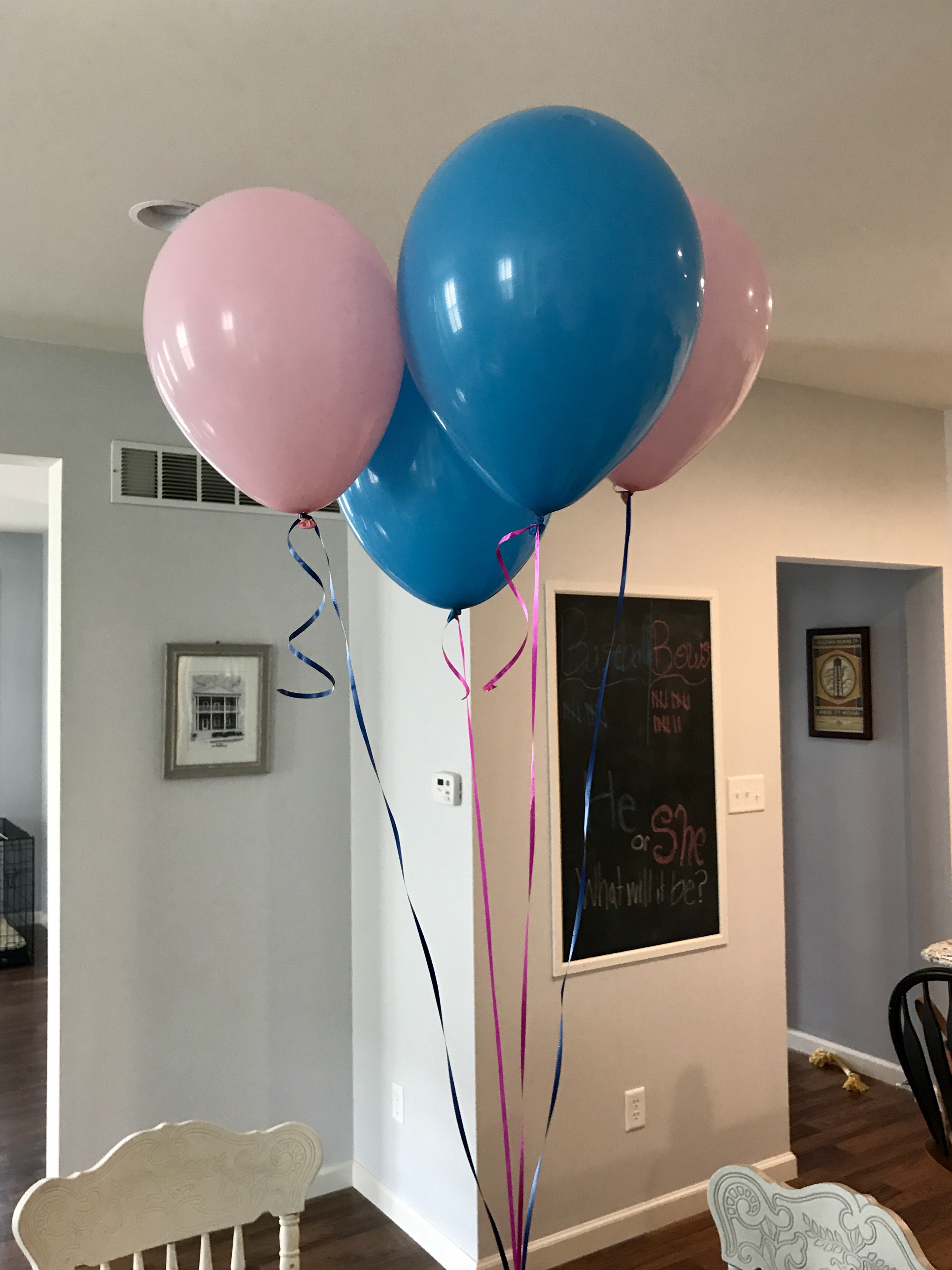 The Reveal Party
We decided to have a small party with just my immediate family to do our reveal. Then we waited 3 weeks for the big day! It was hard, but really not any different than previously since we were finding out so early anyways. I don't recommend having the results in a drawer that long, but that's just the way it was! We had the test done at 13 weeks and weren't having our party until 16-17 weeks. I think 16-20 weeks is a great time to do a reveal. It really helped us build excitement since I wasn't having many symptoms at that point.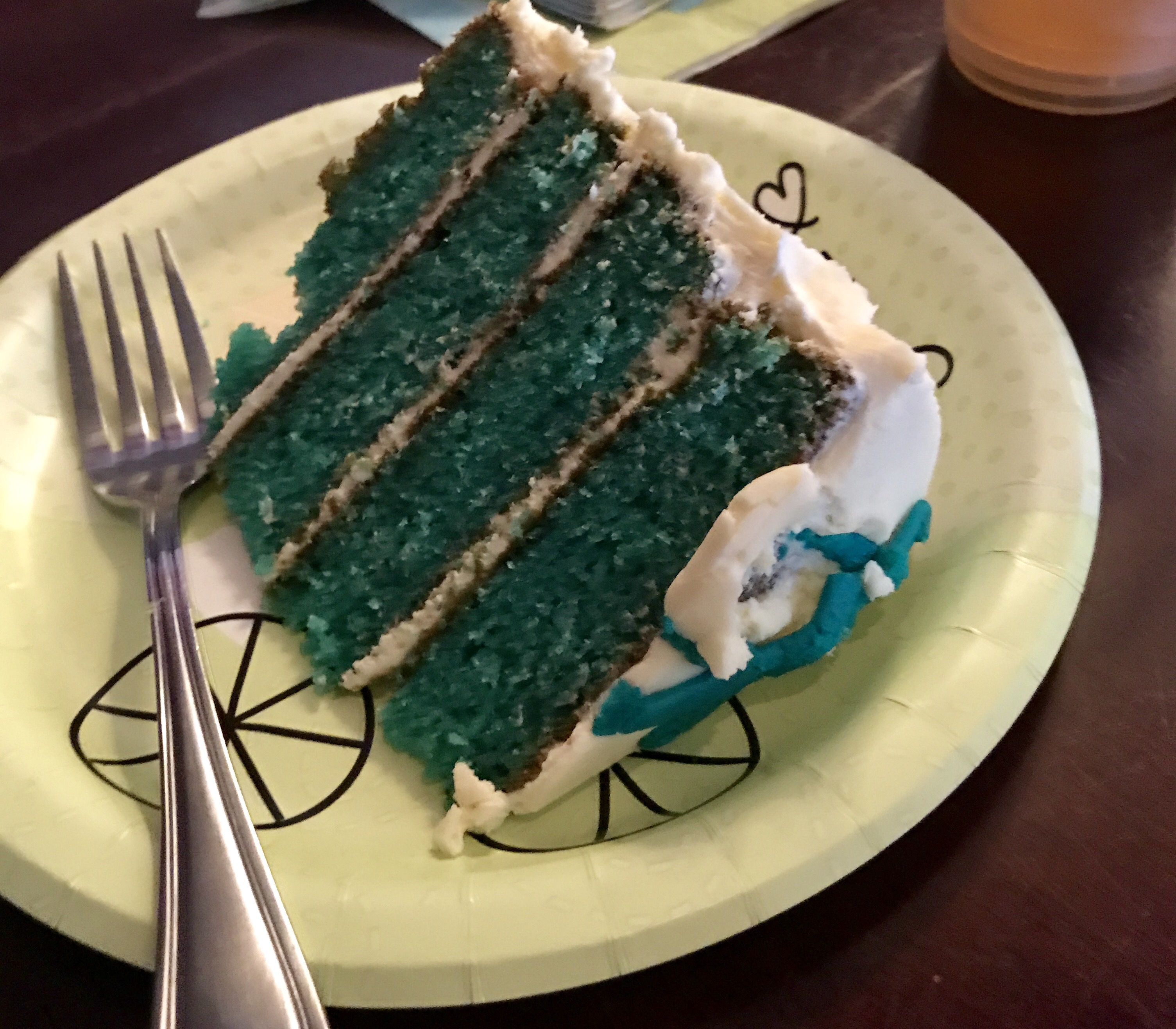 Our Theme
My husband loves baseball and I'm very girly so a baseball and bows reveal seemed very fitting for us whether or not our child wound up liking either this party really was for us. My family doesn't live in the same area as us so they were flying and driving up to see us. Since we weren't doing a huge party with tons of guests we settled on a nice dinner at a restaurant walking distance from our house.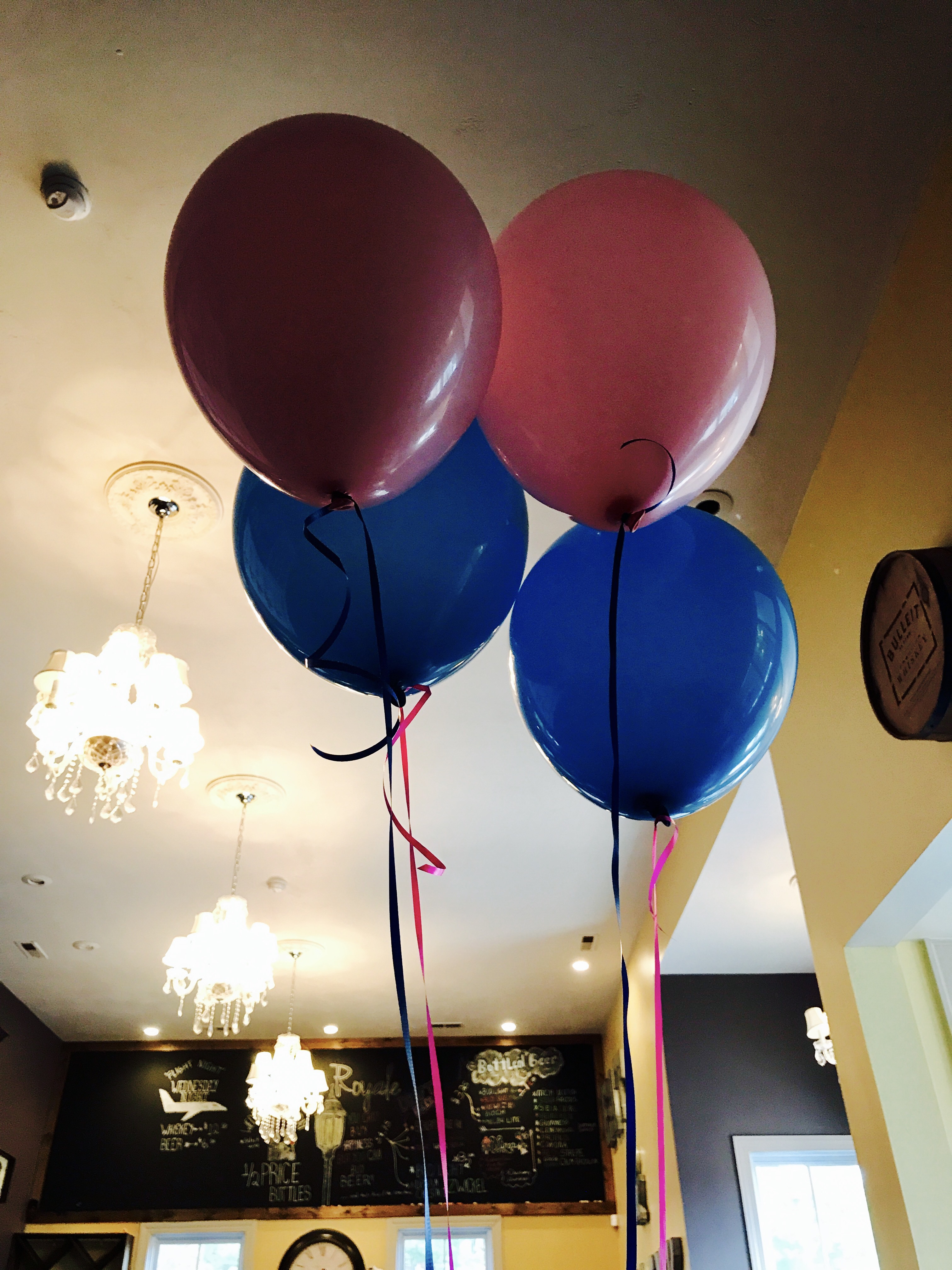 We asked family and friends to guess the gender and collected their guesses on paint chips we put in a large Masson jar we kept on our counter. The day of the reveal we tallied up the guesses on a chalkboard in our kitchen and posted it for the friends and family members not attending to see. My mom brought along boy and girl plates and napkins. We also had some small decorations and pink and blue balloons to take the restaurant.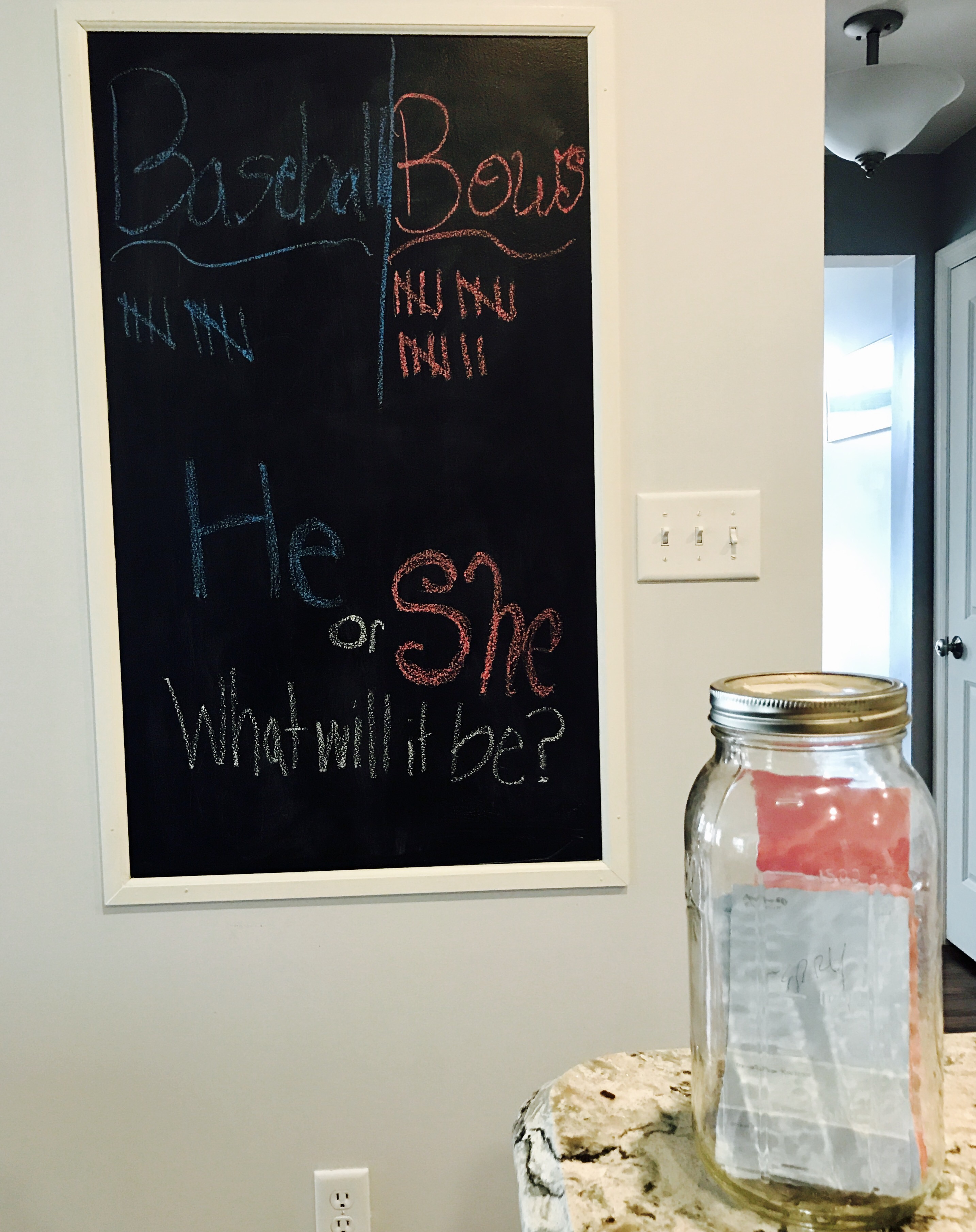 Gender Reveal Cake
Now the fun part, the cake! We had an amazing cake made from a local bakery, SugarBots, and our baker was entitled with our big secret.Cutting into the cake to find the pink or blue (in our case is was more teal) was so much fun. If you haven't gathered from our photos our baby is a BOY. Yes, the cake looks slightly teal, but it's definitely not pink! Everyone was shocked and teary eyed when we realized we were having a little boy. My husband was confused when we couldn't tell what color it upon the first cut which was very funny. I'm not sure if he thought it was going to ooze goo or what!
The Big Suprise For Everyone!
We didn't know the gender along with our guests, so it was a huge surprise for everyone! Our family and friends were informed we would send pictures and videos right after the reveal. Overall the gender reveal was extremely fun and I would definitely do one again if we have another baby. Filming it was a fantastic idea and now we have an awesome little video of the moment we found out the sex of our baby. Are you planning a gender reveal? Tell us all about it in the comments!