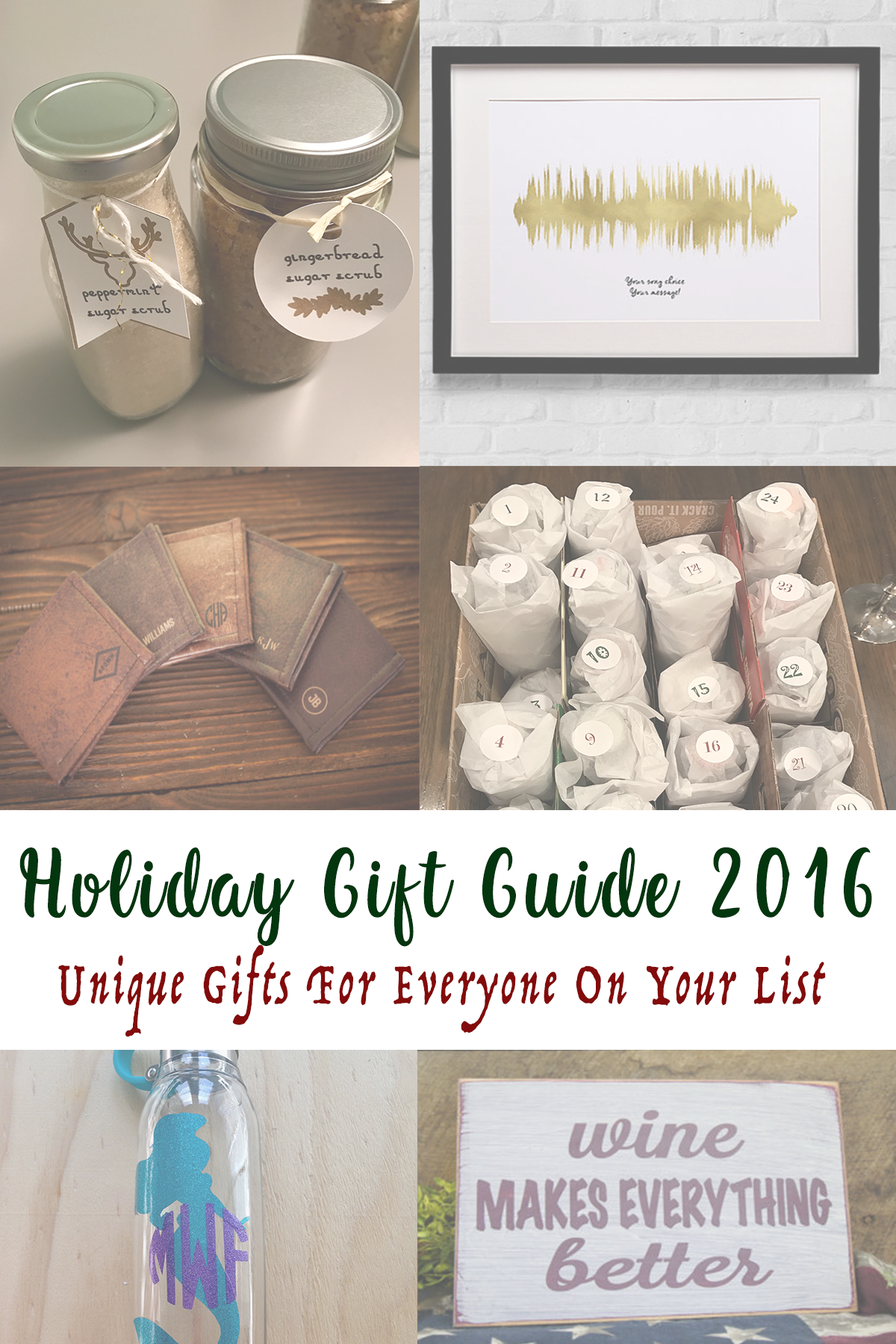 The Holidays are here! I love everything about the Christmas season. Gift giving is one of my favorite ways to celebrate. It can be a daunting task to find that perfect gift. This year find them something they will really love! We've put together a list of gifts, including some DIY, that are sure to please everyone on your list. 
*This post contains affiliate links, marked with a star. We will be compensated if you make a purchase after clicking on an affiliate links. All opinions are our own*
1. Unique Jewelry

For The Fashionista
Make them stand out with a unique piece of French designer
jewelry from the *Emma & Chloe shop. Emma & Chloe also offer subscription boxes of jewelry, if you're looking for a gift that keeps on going!
2. Virtual Alacrity Smartphone VR Headset
 For the Tech Lover
The *Virtual Alacrity Smartphone VR Headset is the perfect gift for the tech lover. Download a simple app and add your smartphone to view 3D movies and virtual reality apps.
3. Spicy Season Blends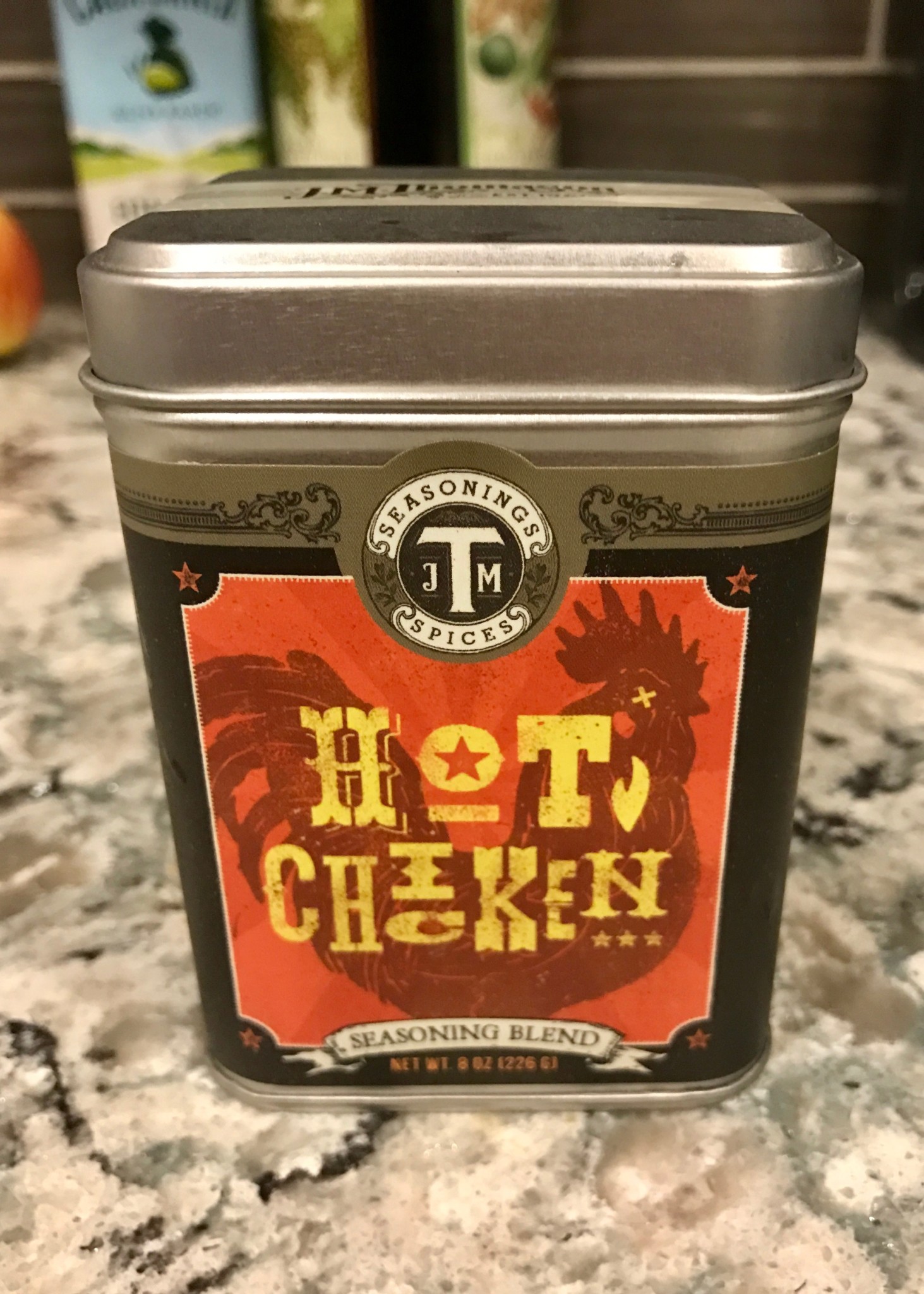 For The Heat Seeker
An easy gift for a spicy food lover is spices! *Batch offers many different spice blends and sauces to get any heat lovers attention! They also offer batches or gift baskets that make wonderful gifts.
4. Holiday Sugar Scrub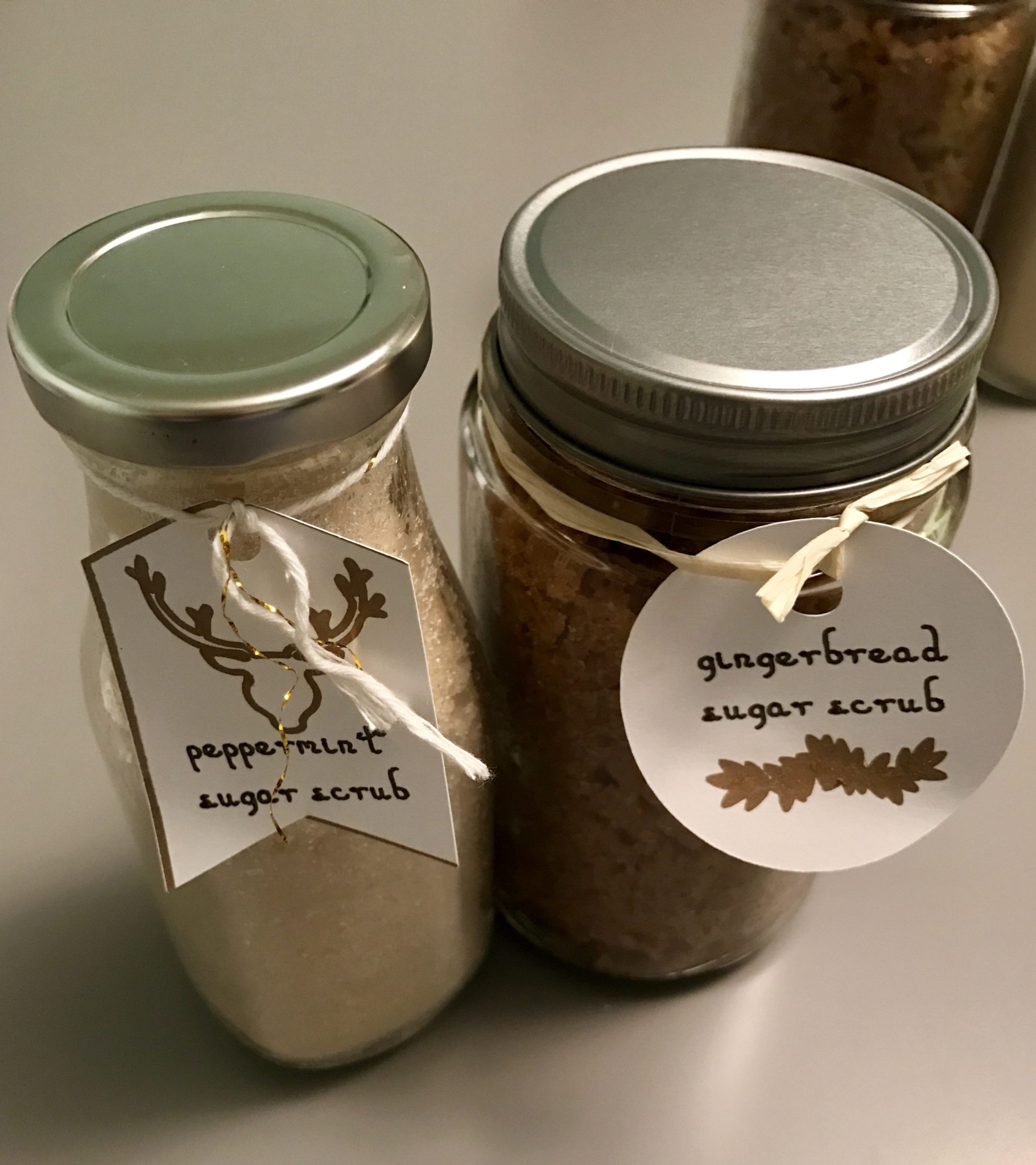 For The Natural Product Lover
Know someone crazy about all natural products? Make them their own scrub with organic products and essential oils! I used Sugar & Soul  great tutorial for Peppermint Scrub and Gingerbread Scrub and then made my own tags to create these adorable gifts.
5. Custom Stationary
For The Colleague
Anyone colleague will appreciate custom stationary. You can design something special or use one of the templates from TinyPrints!
6. Wine Makes Everything Better Rustic Wood Sign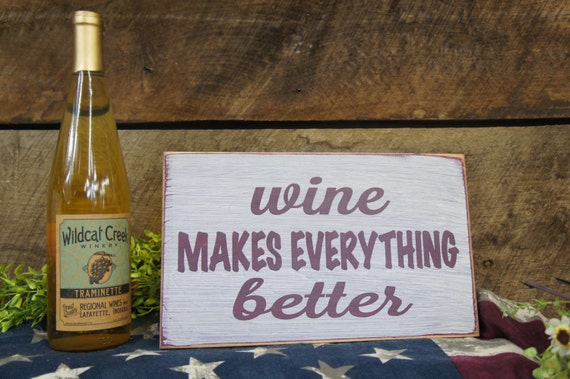 For The Wino
A Wine Makes Everything Better Wood Sign is the perfect gift for your best friend or partner in crime, who loves a nice glass of wine. ExpressionsNmore makes wonderful rustic signs that are sure to put a smile on their face.
7. Fashionable Leggings
For The Comfort Queen
A fashionable pair of leggings needs to be in every comfort queens closet. *Fresh Take Leggings in Galaxy will take them out of this world.
8. Handmade Leather Wallet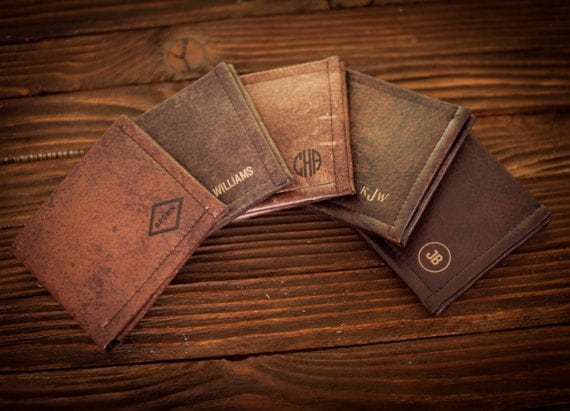 For The Businessman
A handmade leather good is sure to make the business man or woman in your life stand out. Lemberg Leather makes fine leather goods at an affordable price and even add a monogram. This also makes a great stocking stuffer!
9. Custom Beach Bag
For The Beach Goer
This beach bag is a great way to show off a love for adventure and new beginnings. Perfect for a newlywed about to go on a honeymoon or a friend who loves going to the beach. Learn How to Make it HERE 
10. Favorite Song Sound Wave Art Print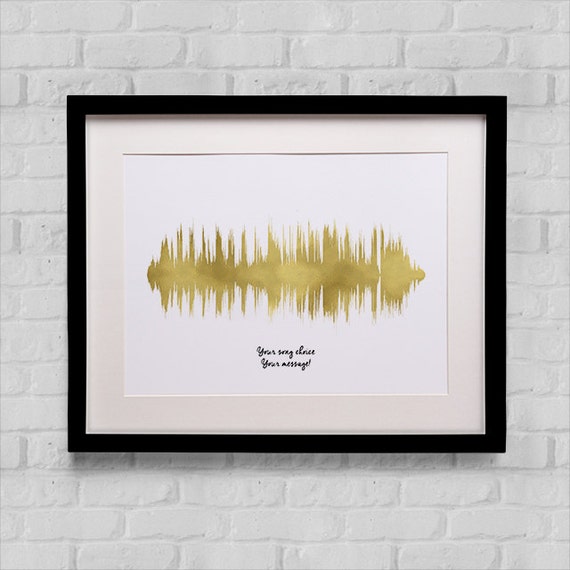 For The Music Lover
Any music fan will love this custom song sound wave art print.  Your Perfect Proof makes beautiful and affordable sound wave art that can be customized to fit any style.
12. A Quirky Cookbook
For The Cook
Why not get the foodie in your life a cookbook devoted to their favorite food? This *Mac Cheese Cookbook will have the cheese lover melting.
14. Beer Advent Calendar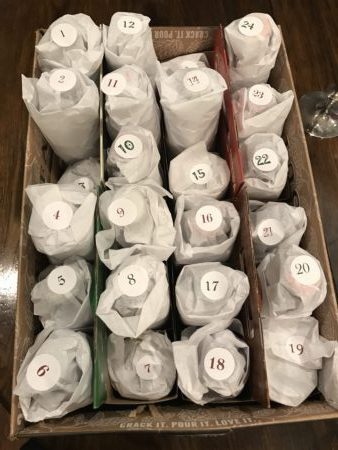 For The Beer Fanatic
Any beer lover will go crazy over 24 days of beer and if you buy it after the 1st, who cares it's still 24 days of beer! Make your own with local brews or find it at a local craft beer store, such as the one we purchased from, Craft Beer Cellar.
15. Princess Monogrammed Water Bottle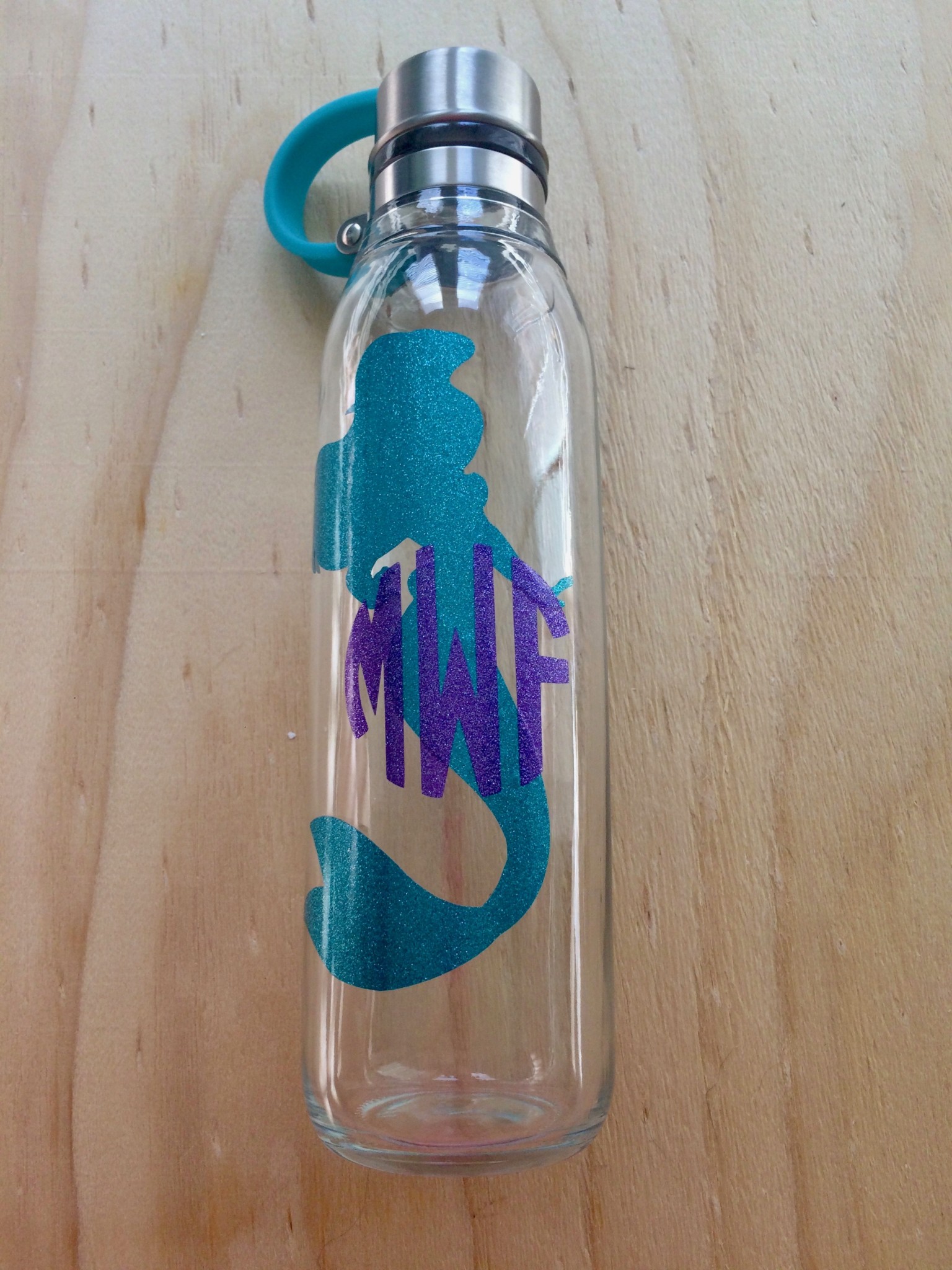 For The Disney Lover
A fun gift for any friends or family member that loves all things Disney. A water bottle can be customized for any favorite character, sport, team or any other design you think up. Learn to Make them HERE
16. Rentable Professional Camera
For The Traveler
Know someone always traveling and taking cell phone photos? Rent them an amazing camera and they won't have too! Renting a camera from *Borrow Lenses is an affordable option for travelers.
17. Knit Fingerless Gloves & Ear Warmer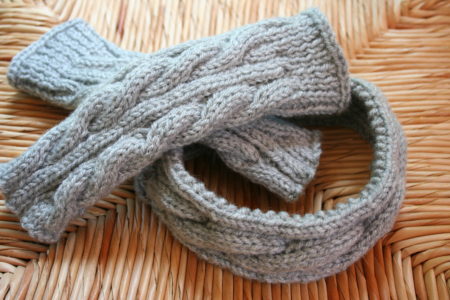 For The Snow Bunny
This hand knitted combo from Wiley Hope Design is the perfect gift for the friend who wants to stay fashionable in the cold. Also, they are incredible comfortable!
18. Zoo Membership
For The Animal Lover
Any animal fan will go crazy over a membership to a local zoo. Memberships usually come with invitations to special zoo events and discounts throughout the year, plus it helps support the animals. Our zoo membership is one of the best gifts I ever received. Find a Zoo near you! 
19. Photo Coffee Mug
For The Coffee Addict
Have a coffee drinker in your life? Personalize a coffee mug from Shutterfly with their favorite memories. They will think of you whenever they take a sip!
20. Gift Basket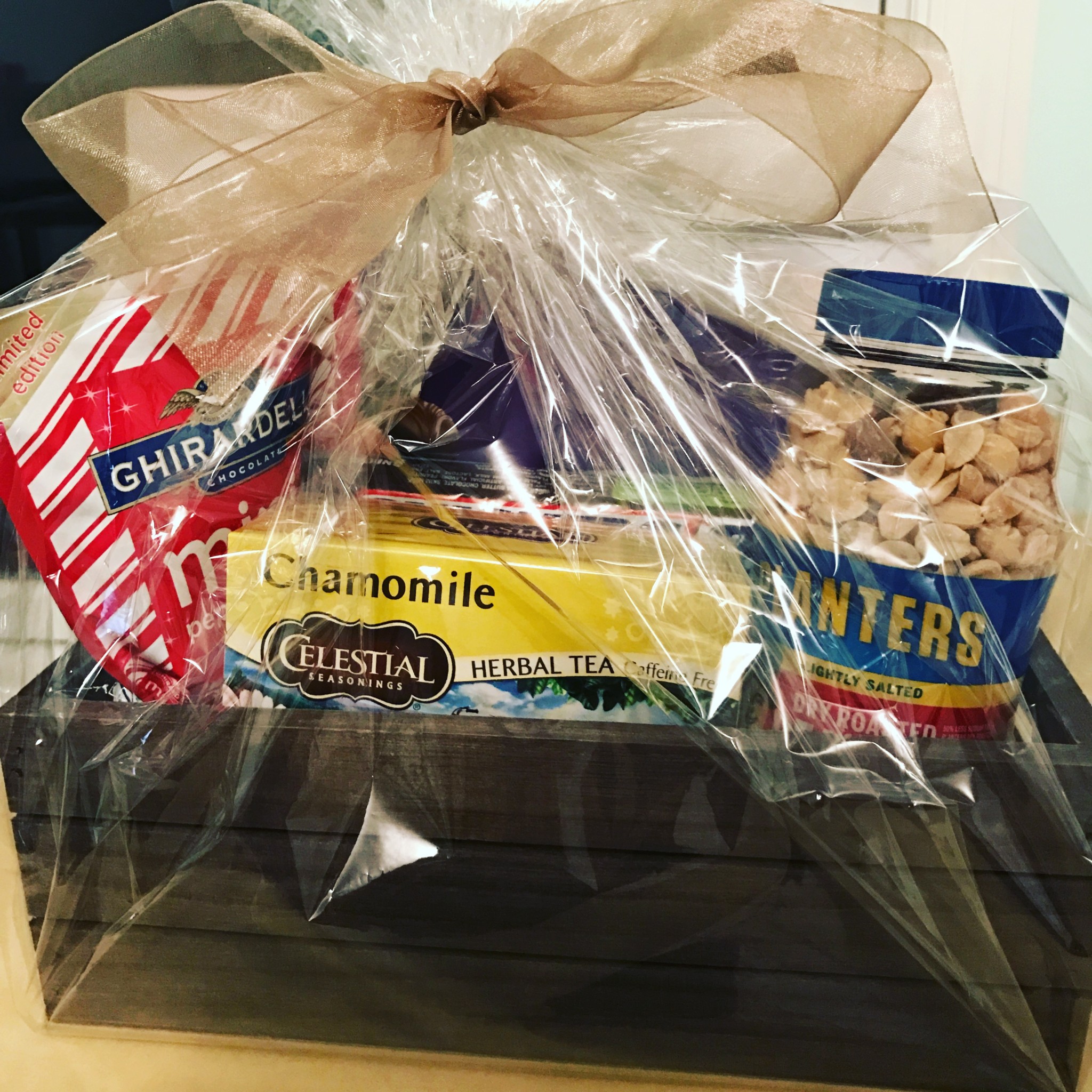 For The Holiday Host
This easy to put together gift is perfect when you stay at someone's house over the holidays or someone hosting a holiday party. Throw their favorite small food and drink items in a basket or crate then wrap it in cellophane with a bow. I purchased this wood crate in the Target $1-$3 section.