Cricut launched a new Explore Air! Cricut Explore Air 2 is now here and available on the website now. If you have spent any time reading my blog you already know how much I use and love my Cricut die-cut machine. After doing extensive research I decided to purchase a Cricut over the other brands available. The Cricut Explore Air 2 fixes some of the issues I have with my current Explore Air. I cannot wait to get my hands on one to test it out.  **This post contains affiliate links and I will be compensated if you make a purchase after clicking on my links.
Why I Love The Circut Explore Air
I purchased the Cricut Explore Air to help make my DIY projects simpler and my cuts more precise. I never imagined, even after all my research, how many different projects I would end up using it for. The Cricut Design Studio offers  thousands of ready-to-make projects and quick cuts from the even more extensive image library. It is easy to use this program to find and create projects or design your own. My favorite part about using the Design Space is that I can pick out a project and personalize it beyond the original design. I typically make my own designs. The Design Space gives me the freedom to create, pick out or alter a number of different projects for whatever I want to create. It also is a wonderful source of inspiration when you want to make something, but aren't sure what!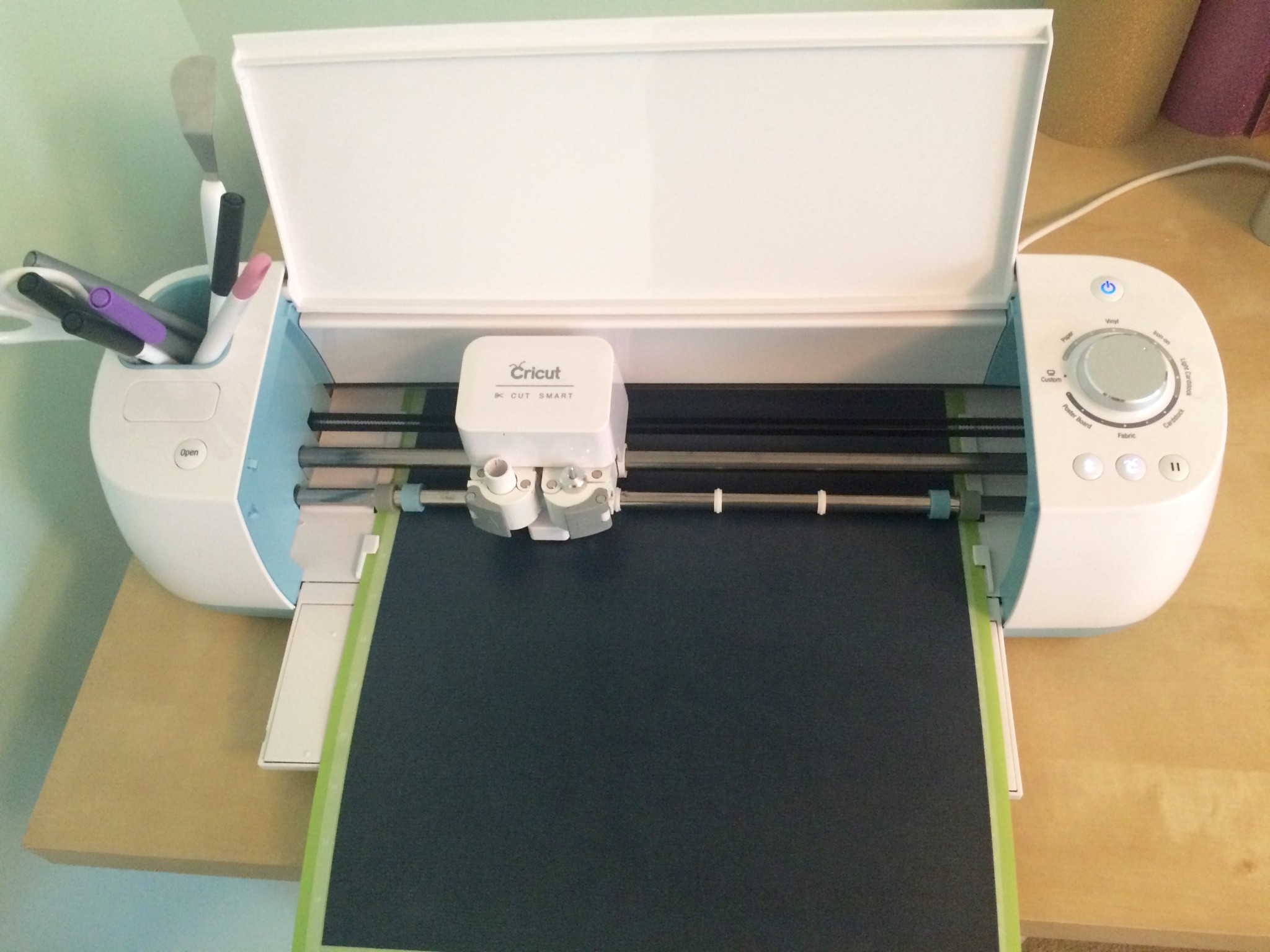 Explore Air Materials
The Explore Air can cut over 60 different materials.  It can cut materials such as paper, iron-on vinyl, adhesive vinyl, even thick materials like leather and burlap. I have owned my Explore Air for 6 months. I have made projects using adhesive vinyl, iron-on vinyl, adhesive foil, card stock, sticker sheets, regular paper, vinyl stencils, Glitter HTV, Glitter adhesive vinyl, fabric, window cling and more. The Explore Air 2 can cut over 100 materials. One of my favorite functions is the writing and drawing setting. I love to have my machine write perfectly on envelopes, labels, letters, art projects and everything else I want perfect or interesting looking "handwriting". You can upload your own fonts to use or use the fonts available on your computer or Cricut Access. Watch my Explore Air write below!
Wireless cutting
The Explore Air and Air 2 both have Bluetooth® capabilities, which I love. It is wonderful to be able to use my machine without hooking it up by USB to a computer. My laptop can be in a different part of my craft room or I can use my Ipad or Iphone to cut. I can still use a USB cord, if I need too.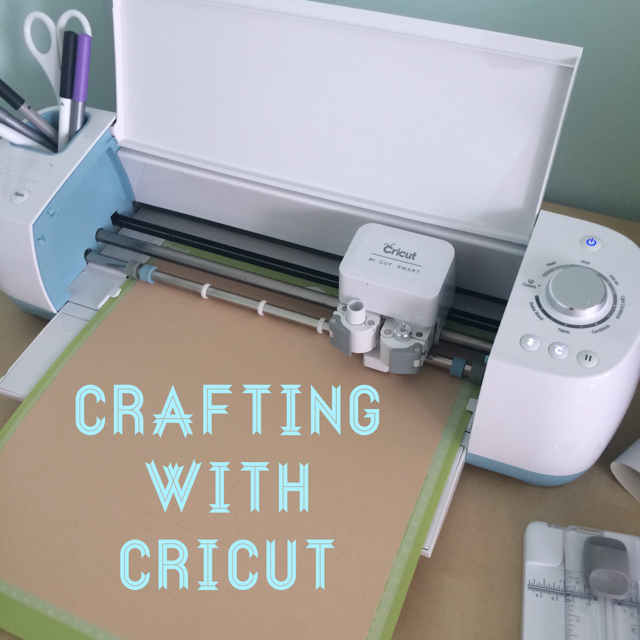 What I Don't Love About The Original Explore Air
The Explore Air cuts very precisely. I have run into a few problems with cuts, but 90% of them were user error. I set the dial to the wrong cut, I didn't load the mat correctly, or I hadn't replaced the blade. It can be a little confusing getting the setting perfect, if you are using a unique material. That can be solved by looking up the correct settings before trying to cut. My only real complaint about the machine is the speed. It's not snail speed or anything, just a little slower than I wished it was. I personally would not purchase a new machine based on the cutting speed. A faster machine would be very helpful for quick projects and projects using multiple cuts.
Features of The Cricut Explore Air
Embedded Bluetooth® for wireless cutting
Dual carriage for cutting and writing or cutting and scoring in one step
Upload your own images for free (.svg, .jpg, .png, .bmp, .gif, .dxf)
Cut over 60 materials from vellum to leather
Smart Set® dial for easy material settings
Free Cricut Design Space™ online software and iPad app
Cut Smart® precision cutting
Works with all Cricut® cartridges
Integrated storage compartments
Follow this link for Cricut Explore Air Clearance 
Features of The Cricut Explore Air 2
Cricut Explore Air 2 is a smart cutting machine. It can cut and write up to 2x faster than previous models and helps you make projects with over 100 different materials. I personally love the new color options. The mint machine will match my craft room perfectly.
• Up to 2X Faster. Select Fast Mode when you need to make every minute count.
• Quick projects. Select from over 3,000 ready-to-make projects or make quick cuts from our extensive image library.
• Create on your computer, tablet, or smartphone.
• Embedded Bluetooth® for wireless cutting
• Cut 100+ materials from vellum to leather
• Smart Set® dial for easy material settings
• Double tool holder for cutting and writing or cutting and scoring in one step
• Upload your own images for free (.svg, .jpg, .png, .bmp, .gif, .dxf)
• Thousands of designs and ideas to kickstart virtually any project.
• Cut Smart® technology for precision cutting and easy and pre-calibrated material selection
• Upload and use your own image files or fonts for free
• Works with Cricut® cartridges
• Cuts printable images
• Integrated storage compartments
Click Here Free shipping at Cricut with code LOVESHIP
My Favorite Cricut Made Projects
I find so many uses for my Cricut Explore Air. I can only imagine that with the Explore Air 2 the speed would make a big difference in the time spent cutting and I could create more with the extra cutting options! Look over the specs and decide which machine is right for you. Here are my favorite projects that I've made with my Explore Air.