Whenever we get invited to someone's house, I always bring an appetizer or dish. While a six pack of beer or  bottle of wine is nice, I think food goes a long way too. Typically, there is never enough food and even if it doesn't all get eaten, it's always appreciated. Recently our friends had a cookout 30th birthday party and we couldn't show up empty handed. Dips are super easy to make and transport. I threw together this simple Spinach Con Queso and it got rave reviews.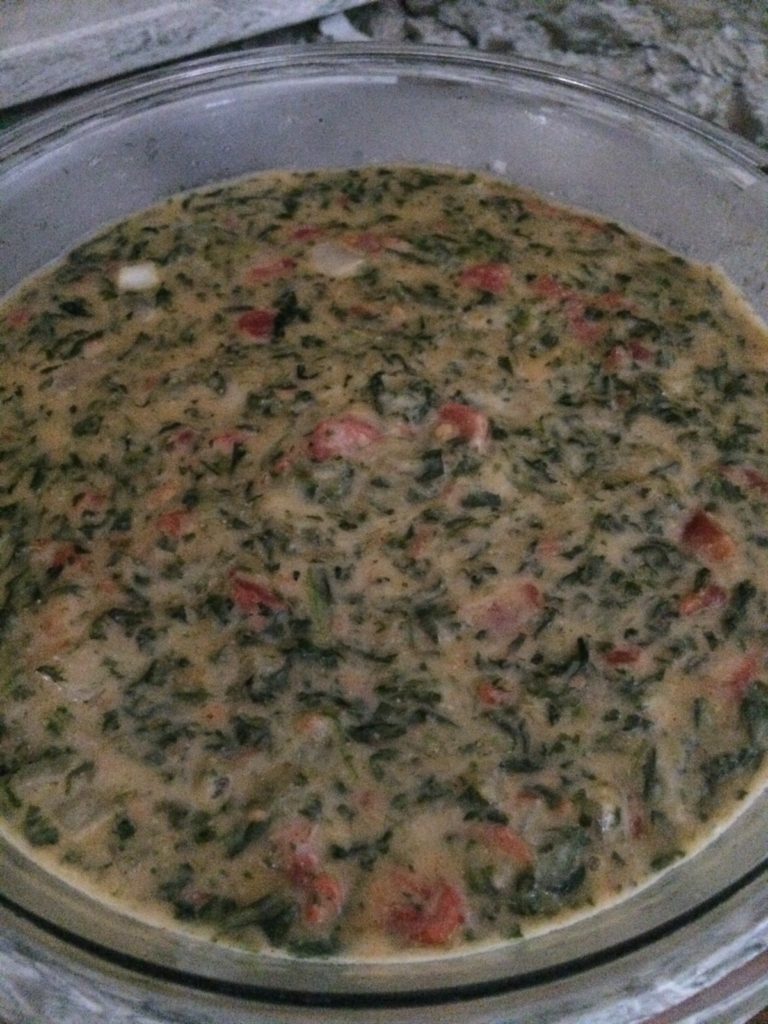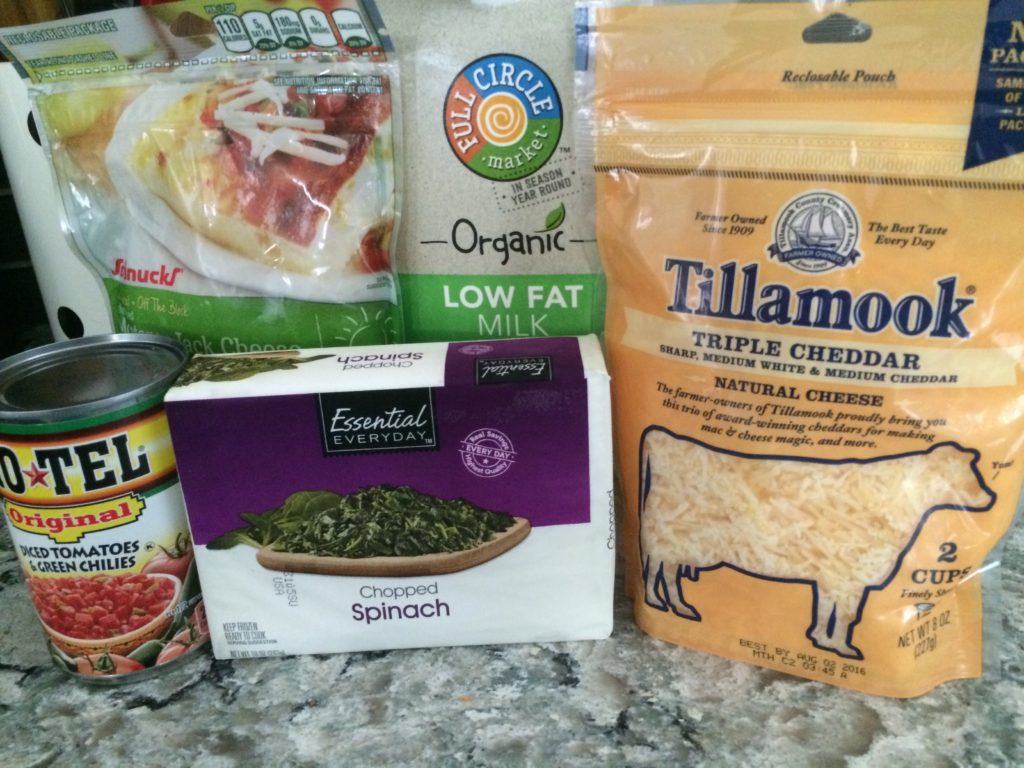 Ingredients:
One can of diced tomatoes and green chilis (mild or spicy)
One block of frozen Spinach – thawed and drained
One medium onion diced
12 ounces of Cheddar cheese (shredded)
6 ounces of Monterey Jack cheese (shredded)
Two cups of lowfat Milk
1 tablespoon cumin
2 teaspoons cayenne pepper (you can add more if you like extra spice)
1 teaspoon salt
1 teaspoon garlic powder
Olive Oil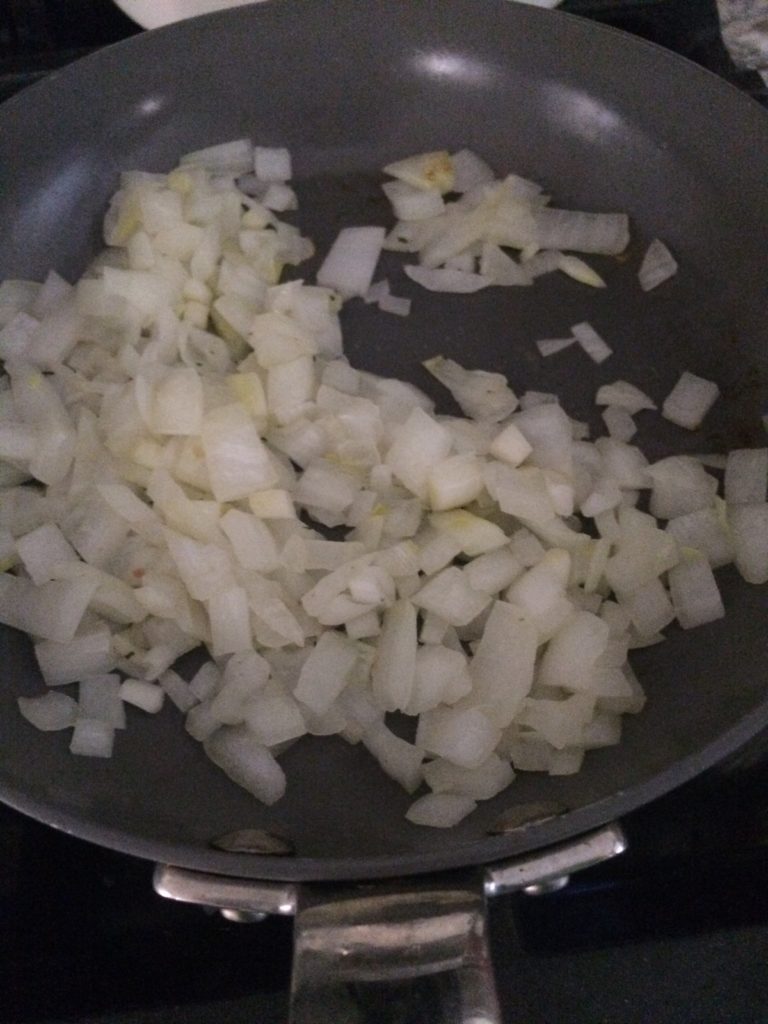 Instructions for Spinach Con Queso
Prep time 5 minutes
Cook time 10 minutes
Serves 8-10
Place a small amount of olive oil to line your pan and add the chopped onions. Cook on medium heat until soft.
Add one cup of milk and a teaspoon of olive oil to a medium sauce pan over medium heat.
Once the milk begins to boil reduce heat and add in the can of tomatoes/green chilis (drained) and the spices. Stir together.
In small batches add in the cheeses, stirring as you add.
Add the cooked onions and thawed spinach to the sauce pan.
Keep stirring until all ingredients are well mixed and cheese has completely melted.
Add the second cup of milk stirring until smooth. (if you want the queso thicker you can leave out second cup of milk)
Serve warm with tortilla chips or veggies!